McDonald's Sweetens Up Breakfast With Delicious New Bakery Lineup
Write a comment
...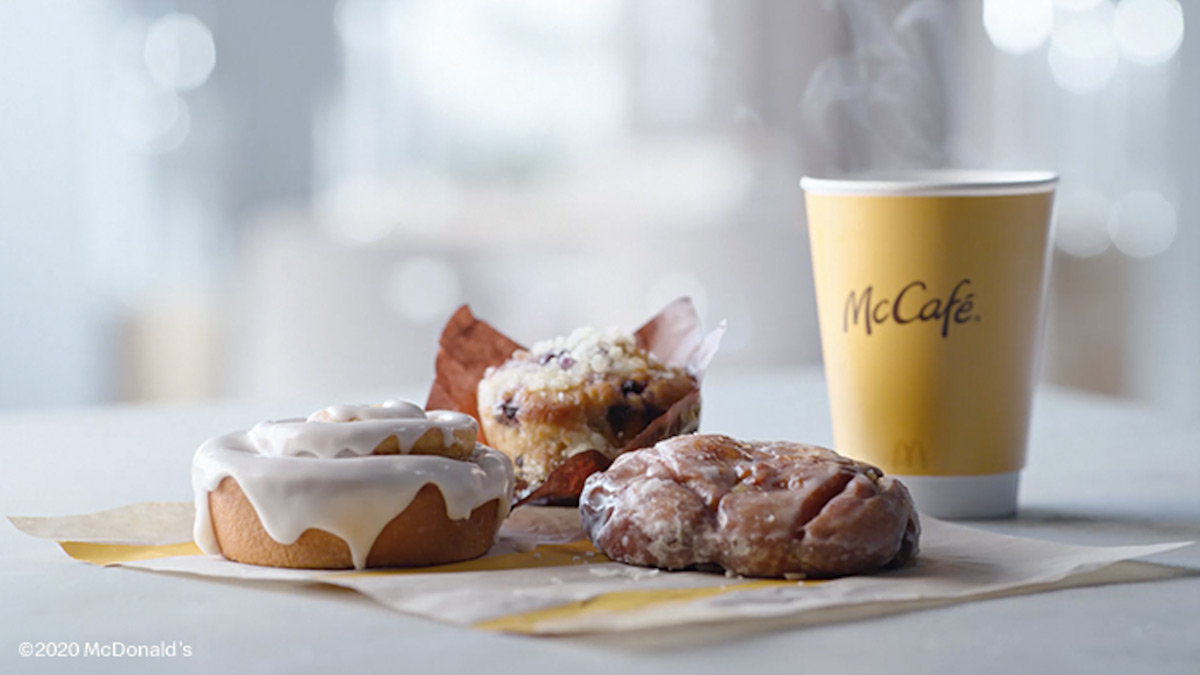 While I still haven't forgiven McDonald's for getting rid of their Sausage Egg and Cheese Bagel Sandwiches, their new McCafé Bakery offerings might lure me back in for breakfast.
Beginning Wednesday, October 28th, you will be able to enjoy McDonald's new McCafé Bakery lineup, with your choice of an Apple Fritter, Blueberry Muffin or Cinnamon Roll. It's the first addition of baked goods to the company's core menu in 8 years, joining their cookies and pies.
Apple Fritter: A classic fritter made with cinnamon and apples, this hand-held treat is fried to a golden brown and drizzled with a sweet glaze icing. Are we saying you should dip yours into your morning coffee? No way… Ok, fine, we definitely are.
Blueberry Muffin: Our new recipe is
Read More on GuysGab.com: https://www.guysgab.com/mcdonalds-sweetens-up-breakfast-with-delicious-new-bakery-lineup/
Written by

GuysGab.com

Parent Category: Blog Posts From Other Sites
Category: GuysGab
Loading comment...
The comment will be refreshed after

00:00

.