A man can always use a good knife. There are simply too many reasons why a man needs a knife but for many of us a traditional pocket knife is too bulky to be practical and that's why we are absolutely in love with the Microblade 2.0 by Detroit-based WESN.
They were nice enough to send us one of their latest creations, the Microblade 2.0 and I'm very impressed. While there are a lot of knife companies from overseas offering inexpensive blades, this is not one of them. Despite its tiny size - 2.25" closed / 3.75" open and weighing only 1oz, it doesn't feel cheap at all.
WESN is an American company based in Detroit, Michigan and the founders created to the company to create products that they themselves wanted to own. That quality of craftsmanship clearly shows in the attention to detail including how comfortable this actually feels in your hand when in use.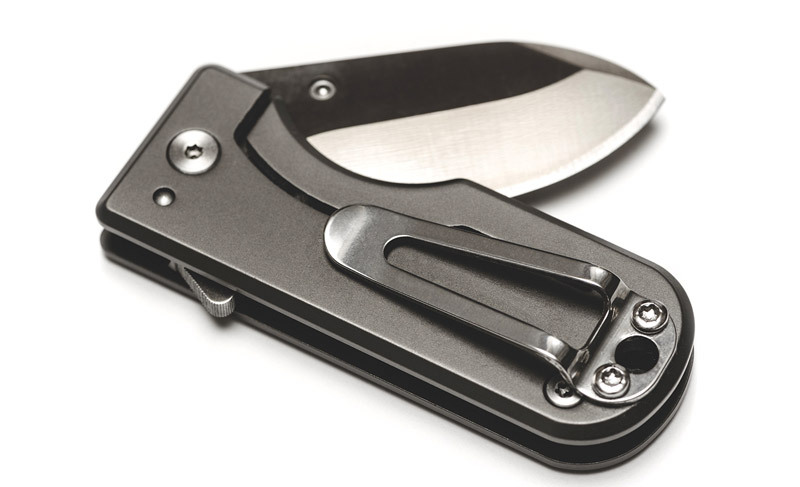 One of the things that makes this Microblade 2.0 perfect for my lifestyle is that not only is there a belt clip, but the knife is small enough to even fit on a keychain. This means that I can have it everywhere I go and use it for anything from opening packages to more aggressive tasks as they come up.
Clearly, this isn't a replacement for a larger knife that you might use for hunting or camping but just like they say that the best camera is the one you have on you ... the same is true for knives.
The WESN Microblade 2.0 is featured on ManTripping's Gifts for Hunters and Stocking Stuffers gift guides but now it's your turn. We're giving away one of these to a lucky winner, so go ahead and enter below for your chance to win ...