Blenders are usually big, bulky, beastly appliances that take up too much space on your kitchen counter - but BlendJet is different. It quite literally fits in the palm of your hand and makes it easy to blend up individual size smoothies and other frozen drinks. The folks at BlendJet have offered to let us giveaway THREE BlendJet portable blenders and six JetPacks, their ready-to-blend smoothie packs!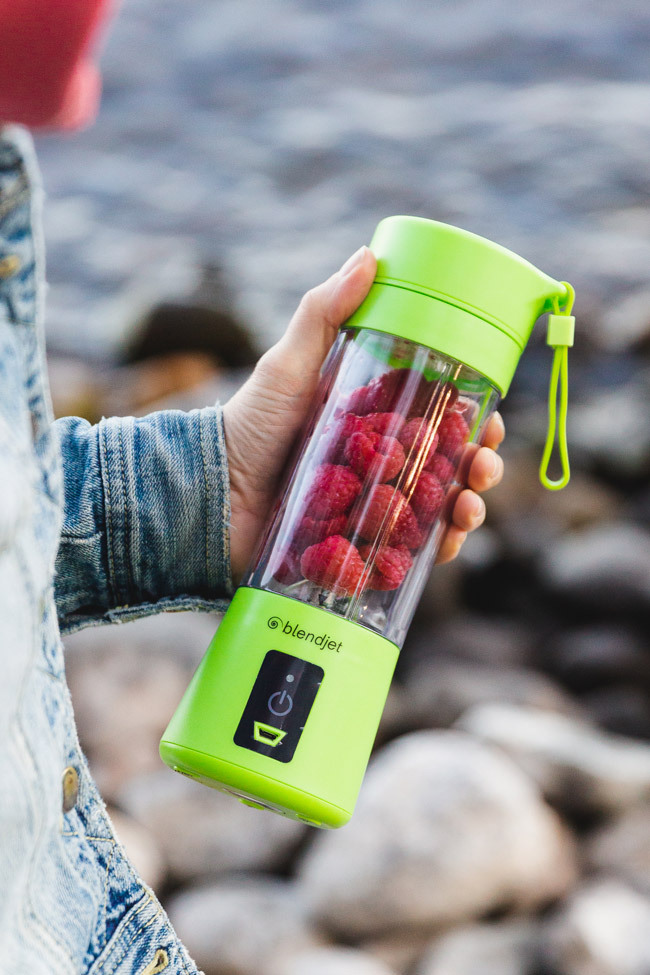 Why We Love The BlendJet Portable Blender!
While this is a fabulous way to make smoothies with their JetPack Smoothie packs, the BlendJet portable blender is a great option for guys looking for a way to blend protein shakes on the go, or even chop up some fresh salsa while camping.
Because it is rechargeable (enough power to blend 8-12 drinks) with a USB plug, you never have to worry about finding a place to plug it in and it is small enough to fit in your backpack or suitcase when traveling.
It even has a strainer top so you can blend a smoothie with chunks of fruit, kale, and other ingredients and not worry about getting chunks in your teeth.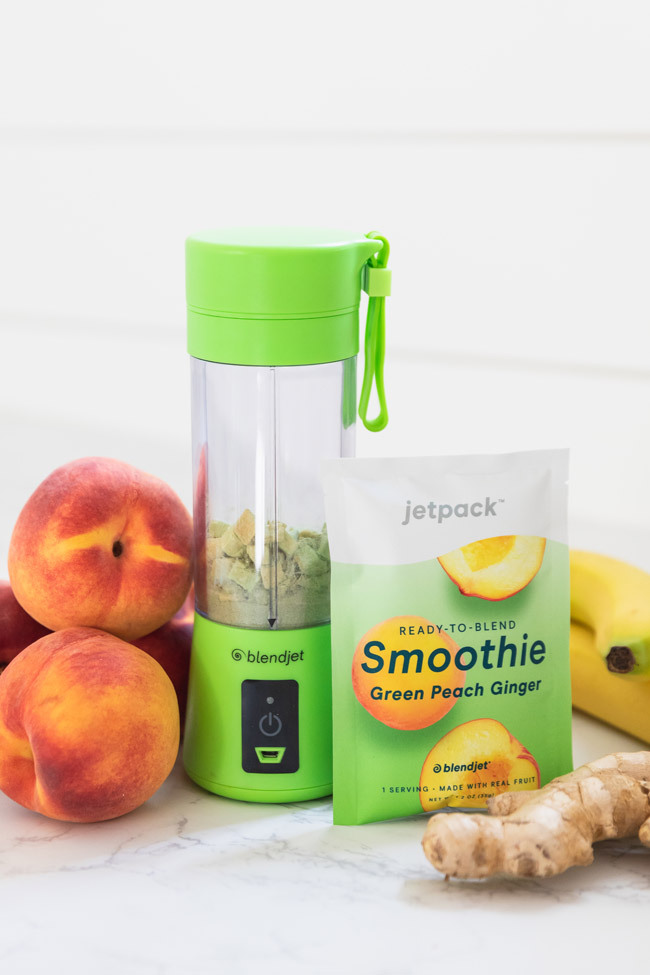 JetPack Smoothies
BlendJet also offers JetPack Ready-to-Blend Smoothies that are designed for single-serving smoothies that are super easy to make. Each pack contains antioxidant-rich fruits and vegetables that have been freeze-dried to lock in the flavors and nutrients. All you need to do is add water and ice and you have a great tasting, healthy snack on the go.
Each pack has been formulated to be Gluten-Free, GMO-Free, Vegan, and a good source of Fiber with no artificial flavors or sugars.
You can learn more about the BlendJet by visiting their website, or you can enter our giveaway for your chance to win one for yourself!