Outsourcing your blog writing is a great way to get more bang for your buck, get content in areas that you aren't an expert in, and frankly just to get filler content that you don't want to write yourself. I've been using TextBroker and similar writing services for a number of years. Even when the article needed falls into an area of expertise - such as travel stories - it is nice to be able to have someone else pre-write the story so I can add and extend to it.
Not all is gold though and some friends have had terrible experiences doing this. I have too and that's what has ultimately prompted me to write this article so that I can help you avoid a bad experience when choosing to outsource your blog writing.
Textbroker, like many other similar writing services, has tons of options so that you can pick the level of service you want in terms of quality and turnaround time. You can also assemble your own editorial team of writers but ultimately ... the quality of your instructions are critical.
As I mentioned, I'd been using the service for a number of years for various uses - including blog writing, copywriting for business websites, even occasionally writing social media copy. While my experiences were generally positive, I had the occasional bomb and accordingly, sometimes an absolutely phenomenal piece is received. I'd never raised an eyebrow until I saw what appeared to be an affiliate link in a post. The possibility that the writer was trying to monetize a piece of work that I had paid for was upsetting and the potential for me or a client being cited for an FTC violation was even more upsetting. After working with the customer service team at TextBroker, it (thankfully) appears that everything was innocent and while the writer should have recognized it was an Amazon affiliate link - he had actually grabbed it as simply a reference to a book that he thought was good to include in the article. He didn't even realize it was an affiliate link and was able to point at the original article where he grabbed it from to prove it wasn't even his.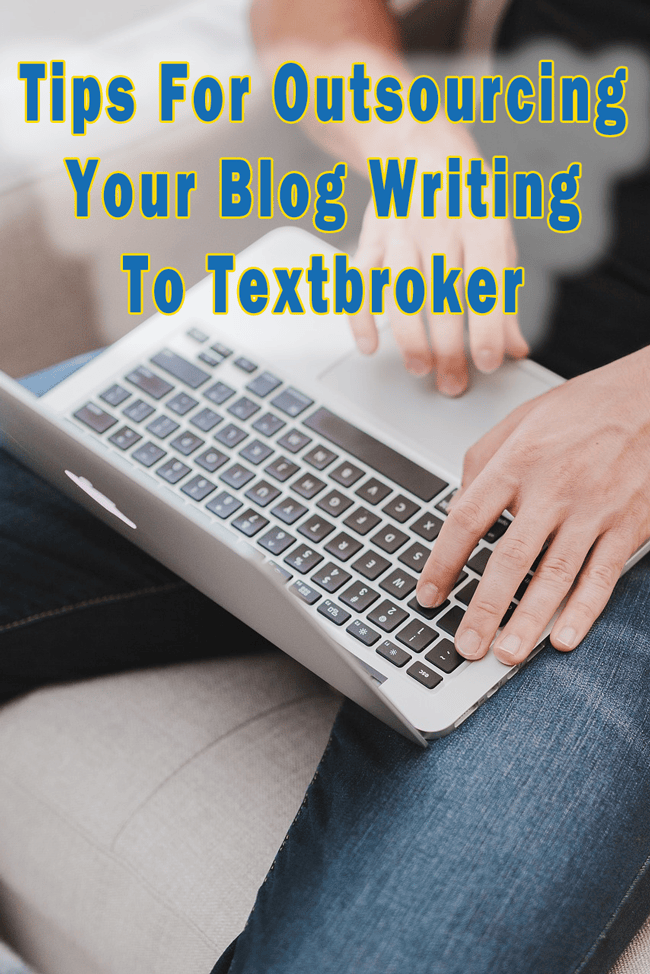 As challenging as this experience was, I was ultimately impressed by Textbroker even more than I had before. For a service from an industry that has a reputation for being low brow and in some cases completely shady, Textbroker was transparent and professional in resolving the situation. However, it made me wonder ... "how many other clients have similar situations that could have been resolved by writing a better brief and in particular mentioning that the writer should not include any links?"
The answer is probably a lot of you and that's why I'm sharing these tips provided to me by Carlene Palm, Textbroker International's Director of US Self-Service Operations.
How To Use Textbroker Effectively For Outsourced Writing
Communication is always key! Making sure your expectations are made clear. Discussing deadlines whenever possible. Ask and answer questions in a timely manner and as thoroughly as possible.
Knowing when you're working with a writing expert or a topic expert (though they could be both!) A writing expert can usually adequately research a topic to write on it, but may not be as knowledgeable on a topic as the client. A topic expert would be someone who has worked in the industry or has some kind of deep knowledge of the industry/topic. (Your experience with the affiliate link issue really plays to this point)
Understanding limitations (could be worth mentioning the pros and cons of working with freelancers in general.) What to expect from certain kinds of authors - for example, on our site, different quality levels come with different expectations. We wouldn't expect a 2-star author to be able to format content with HTML like we would a 5-star author.
Being clear and concise in order briefings. It's a fine balance -you want to provide as much guidance as possible, but not make it so overwhelming that it's off-putting to an author or that they can't easily find the info they need while writing. Just as an example, I've seen some clients provide 1500 word order briefings for an author to write 100 words. Providing examples of the content you want to see is always helpful. Set the author up for success and avoid unnecessary revisions!
Professional interactions benefit everyone. Treat the relationship as a working, professional relationship just as you would if you worked in an office together. Remember that one of the benefits of working with freelancers is that if you don't like one, you don't have to work with them again.
Build a relationship. The more you work with the same author(s), the better they get at providing you with content that meets your needs! This equals less questions, revisions and time spent on getting your content completed.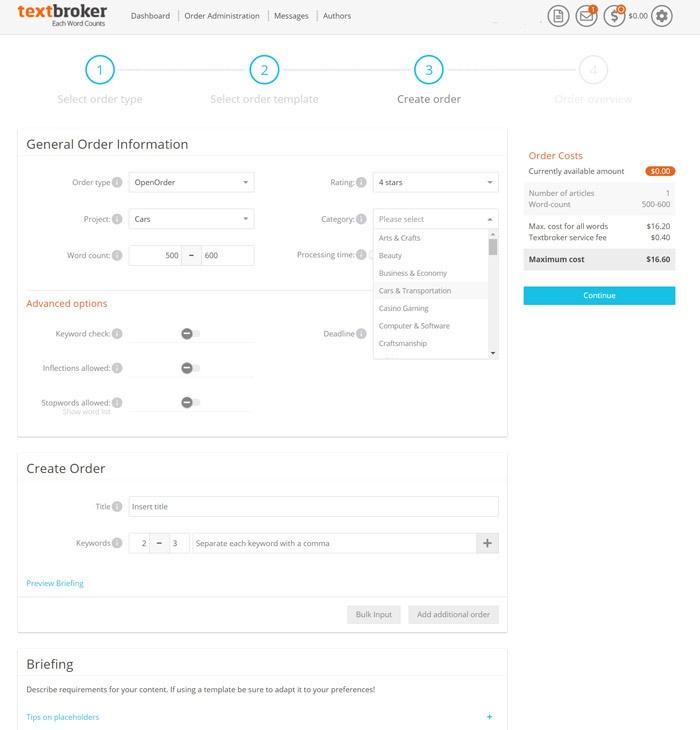 More Advice To Help You Use Textbroker For Outsourcing Your Writing
At the end of the day, Textbroker isn't perfect, these are humans writing your content, not magical fairies flying around on wires in the back of your PC somewhere. The biggest piece of advice for achieving success with Textbroker or any other writing service like this is to set your expectations accordingly. Likewise, you should know what you are expecting to have produced for you.
While I've learned various tips and pieces of advice over the years that has allowed me to refine and improve on the product produced by writing services like Textbroker - my goal isn't a spit-shined and polished article. Instead, I still like to put my personal spin on it, add my own personality as well as expertise. Others may want an article or review that is ready to be reviewed by the client or published for everyone to read without additional editing.
Either way is fine and frankly, there are options for you to improve the quality by opting for "Five Star" quality instead of "Four Star", which is what I normally find completely acceptable.
However, you need to know what you are trying to get and this way you won't be disappointed when you get it.
If you are new to using Textbroker to produce content for your blog or website then I encourage you to experiment a bit. I can get a very good 600-word article for about $17 that gets turned around in a day, assuming I provide a good briefing.
That's absolutely amazing and that's why I'm sharing this advice with you. Others I talk with have a less glowing impression of writing services. So, if you aren't sure what level is right for you, then start by doing 4, 500-word articles at different levels as a test. That will help you better understand how to get the right fit for your needs and you can go from there.