Whether you're planning your first snowmobile experience or simply heading to Montana to have the best snowmobile adventure possible, here's some advice to make sure your trip is the best that it can be.
This video really gets me excited for the idea of taking some of my favorite blogger friends up to Montana on an epic snowmobile adventure!
We also have some great advice from two of our #MenWhoBlog members who participated in this campaign: Gunaxin.com and ManTripping.com
Gunaxin.com: Live Your James Bond Snowmobile Adventure Fantasy in Montana
ManTripping.com: Everything You Need to Know to Plan a Montana Snowmobile Vacation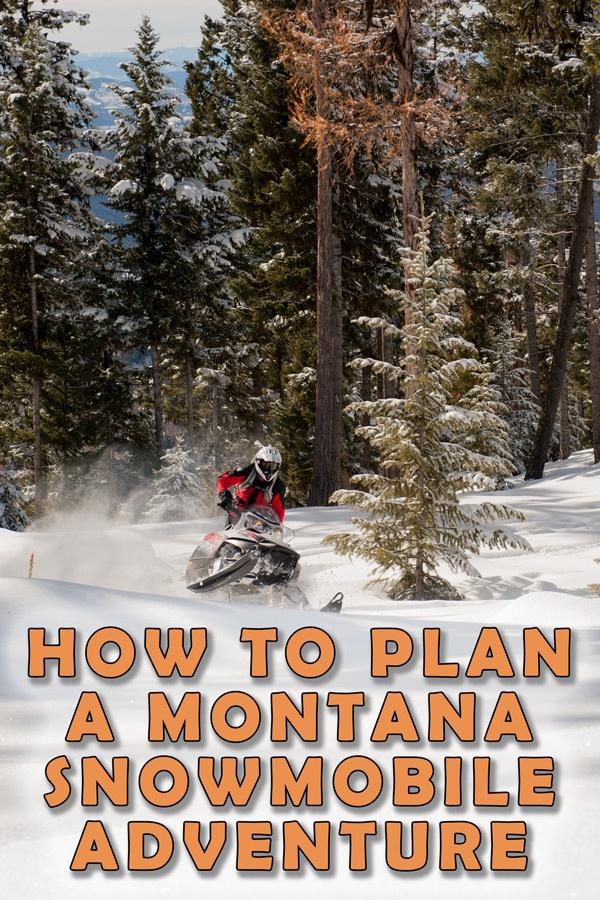 Tips To Make the Most of A Montana Snowmobile Adventure
Rent Your Snowmobile in Montana: The key here is to make your trip easy, so while you can certainly tow your snowmobiles in from out of state, it's probably easier and cheaper to simply rent them on-site.
Montana is Easy to Fly to: While often looked at simply as a "drive to destination", Montana is surprisingly easy to fly to as well. There are regular flights to Montana's top snowmobile country at Glacier Park International Airport, as well as Bozeman and Missoula year-round.
Watch the Weather and Avalanche Reports: While you want to obviously make sure to check the weather for temperature – make sure to check for snowfall at different elevations too. What might look like a few inches or a light dusting at the base of the mountain could be feet at the summit. This means that you'll want to always check for avalanche warnings … even if your plan is only to cruise along trails at the base of a mountain.
Wear Sunscreen and Protective Clothing: This should be obvious for anyone who enjoys winter sports but you need to guard against not only the cold – but also the sun. Protect your eyes as well as skin from the glare caused by sunlight reflecting off the snow. Additionally, unlike going off road in a truck – snowmobiles are open to the elements. What's comfortable at 0 mph might be BRUTAL at 60 mph!
Plan Your Budget: Snowmobiling can be an affordable vacation if you plan it right … or you can go full luxury with a stay in a resort complete with a spa and gourmet dinners. The key here is to know what is important to you and plan your trip around maximizing your budget.<