Written by:
James Hills
Created: 14 December 2020 Last Updated: 27 March 2023
Top Blog
Hits: 5741
Reading time: 04:57
Womanizer, one of the best sex toy brands for women, has launched a sister brand, Arcwave. This new brand has now introduced its first product and we were excited to review it since it uses a similar technology to what made Womanizer famous! Pleasure Air technology generates alternating waves of air pressure rather than a typical vibration found in other male sex toys. It combines that with a sleeve and rechargeable base unit for a compact and visually attractive package that I think most guys will want to check out. Here's six reasons why we love Arcwave Ion.
Arcwave Ion Review Summary:
Comes From a Reputable Company
There is a never-ending stream of new sex tech for men being developed and that's a pretty awesome thing. However, many of these devices come from random companies that you've never heard of and that means that basic things such as quality, safety, and reliability come into question. With Arcwave Ion though, you have a company with an established world-wide reputation for excellence by creating the Womanizer and selling more than 3 million of them since 2018!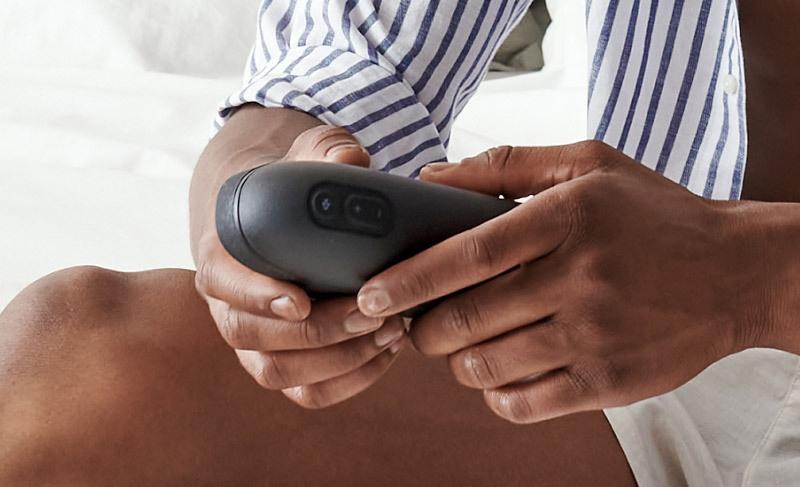 Discrete And Easy To Use
Some interactive sex toys out there are just plain bulky and hard to use. While they offer interesting solutions to deliver you pleasure, the reality is that they are impossible to use for one reason or another. Ion, however, is easy to hold in your hand. You can use it by either stroking up and down or simply resting the frenulum of your penis on the Pleasure Air sensor. Most likely you will use it with some combination of those two methods for the best experience. Additionally, once you turn it on, the Pleasure Air technology doesn't activate until your penis is in the right position. This means that should you be interrupted, it is instantly silent once you remove it. For guys who might be using it in your dorm room or maybe in a part of the house hidden from your partner, this is a huge advantage compared to other devices.
Recommended Products And Manufacturers:
Kiiro - Interactive Sex Toys For Couples (and male solo)
OTOUCHFUN - Interactive Male Sex Toys
Honey Play Box - Wide Selection of Adult Toys
Arcwave Ion Is Easy to Clean
Let's face it - one of the worst things about most male sex toys is that they are messy after we're done with them. This can lead to a complicated cleaning process that nobody wants to do. In our review of the Arcwave Ion though, this was not the cast. Once finished, simply twist the sleeve part of the Ion off of the base and wash with soap and water or a toy cleaner. Then return it to the charging station that also acts as a dryer to keep your Ion in peak condition so it is ready to go when you are.
A Unique Sensation And A New Way To Experience Pleasure
At this point, most guys are familiar with the basic concept behind a classic stroker sleeve and many men have experimented with their partner's vibrator or similar device. This is different. Infact, while some people may refer to it as being the arcwave ion penis vibrator, it is something completely different.
While it can be used as a stroker, the unique joy is by using the Pleasure Air technology to stimulate the Pacianian receptors found in the frenulum. This is an area very similar to a woman's clitoris in that it has a concentration of both standard nerve endings as well as these Pacinian receptors that are extremely sensitive to pressure. By stimulating this area, the orgasmic pleasure is different than what you'd otherwise experience. That does take a bit of time to get accustomed to it but it is a sensation worth practice … especially when practice can be fun.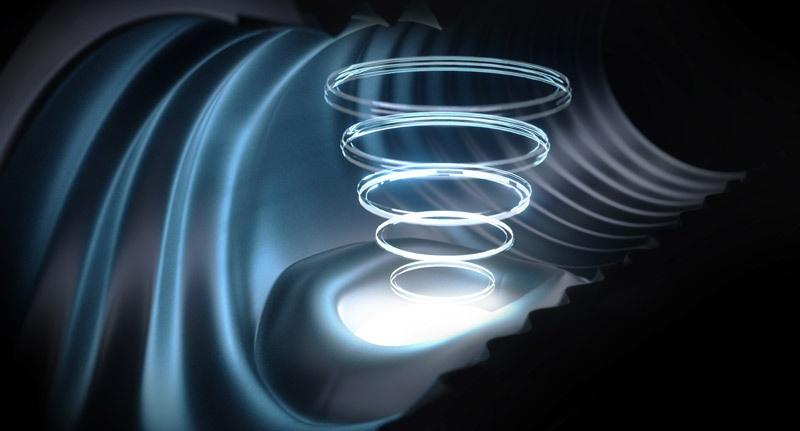 No Loss Of Sensation Due to Squeezing or Vibration
Some devices – or indeed manual stimulation – can cause numbness due to squeezing too hard. Similarly, vibrators can cause numbness as well as overstimulation if you are too aggressive. Both of these scenarios can extremely bad when the goal is pleasure and ultimately a relaxed experience where you can focus simply on enjoying the release. With the Pleasure Air technology, things are different. While it can be intense on its own, you generally won't experience over-stimulation in the same way. Part of this is due to the fact that instead of mechanical vibration, stimulation comes from the changes in air pressure. Additionally, unlike some male sex toys that depend on maintaining a tight grip and stroking vigorously this one does not have that problem.
This made it a very different review experience. That's because unlike with a mechanical vibrator in a sleeve, Pleasure Air doesn't actually touch your penis in that way. This means that so the nerve endings won't go numb. That ultimately allows for a more nuanced experience and prolonged pleasure leading to a satisfying conclusion.
Convenient Storage and Charging
Arcwave has also developed a unique way to store and charge the product, that isn't offered by any other similar products. The storage base is discreet and looks like a Bluetooth speaker that you might normally keep in your bedroom (or even your living room). When you're doing using Ion, you can place it in the storage base where an innovative DryTech Stick and DryTech Pack with silica granules help to quickly wick away moisture. This means that your Ion stays body-safe, hygienic, and will last a long time.
Ion is available from Arcwave for $199 and you can find more information about it on their website.
---