Let's face it, lube is your friend when it comes to sexy time and over the years, I've heard all sorts of terrible "spur of the moment" alternatives, from spit to chapstick. Unfortunately, there's ultimately no replacement for something designed for a specific purpose - and that's true here as well. As younger men, this includes making solo play more enjoyable. Still, later in life your partner will appreciate it too since even the most compatible, healthy, and enthusiastic couples need some help sometimes.
On top of that, there are certain activities where your partner's body simply was never designed for the purpose and in these situations - adding the right sex lube to the equation can be the difference between a painful, one-time-only experience and something that both of you will enjoy.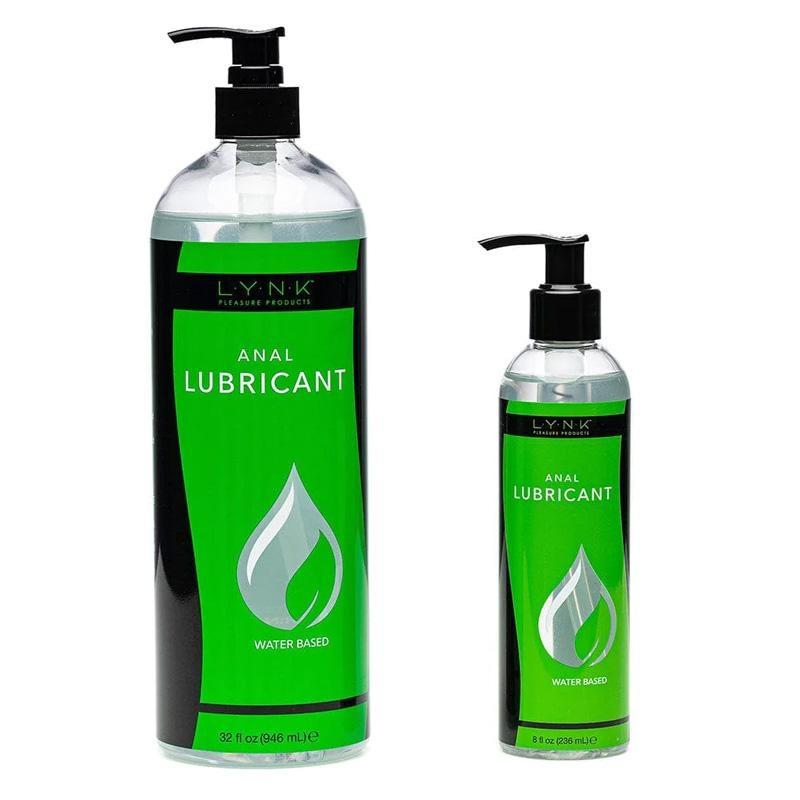 Types Of Lube And What It's Best For:
Sexual lubricants, also known simply as lube, are essential to pleasurable and safe sexual activities. But with so many lubes on the market, it's easy to become overwhelmed. To help relieve your confusion and make finding the perfect lube easier, here's a look at the different types of lubricants available for use during sexual activity – and their respective uses.
Water-Based Lube:
Water-based lubes are probably the most widely used type of lube out there because they are easy to use, compatible with all kinds of sex toys, don't stain bedsheets or clothing, and can even be reactivated with a little bit of water. However, water-based lubes may dry out more quickly than other options making them less long-lasting. One thing that some guys have a hang-up about is that many high-quality water-based lubes are often marketed as being designed for anal play - while this is true, don't worry - these products work great for masturbation as well as vaginal sex with toys or parts of your anatomy. Water-based sex lube is the go-to when you need to make anything more slippery!
The reason for the labeling is that while they will make anal sex easier - the water-based lubricant will not damage sensitive plastics, rubber, and other materials on condoms, sex toys, and other devices. Personally, we think guys should worry less about labels and just use what they feel most comfortable with!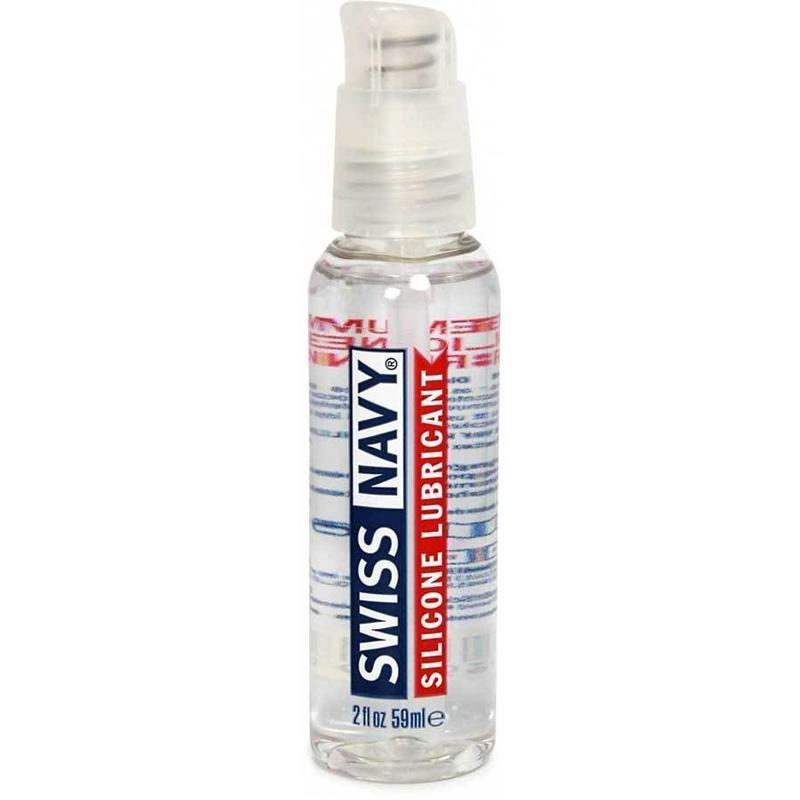 Silicone-Based Lube:
Silicone-based lubes are popular because they tend to last longer than water-based lubricants without getting sticky. They are also safe for all types of sexual activity including for use with condoms and other latex protection. However, they should not be used with silicone sex toys as it can harm the toy over time.
They are also thicker and harder to clean up than water-based versions since they don't dissolve in water. However, this makes silicone personal lubricants a great option for sexy shower time or romantic encounters in the bathtub, spa, or pool!
Oil-Based Lube:
Oil-based lubricants often have a thicker consistency, making them great for anal play or massage. However, oil-based lubricants may damage latex contraceptives like condoms which means you should use them only if you're sure your partner is free from any STIs! Additionally, they can be harder to clean up after use due to their oiliness so keep that in mind too.
Hybrid Lubes:
Hybrid lubricants combine both water and silicone ingredients into one product designed to provide both slickness and longevity all in one bottle! They tend to be thinner in texture but have a longer-lasting feel which makes them ideal for extended pleasure sessions or when needed for extra slipperiness during intercourse or foreplay.
Natural Sex Lube Options:
Finally, we have a category of natural oils and lotions that can make sexual activity slicker and more fun. Among these are coconut oil, almond oil, and even natural massage gels that provide a pleasant sensation. However, you should keep in mind that some of these may not be compatible with latex toys and contraceptives, so check to make sure before engaging in play.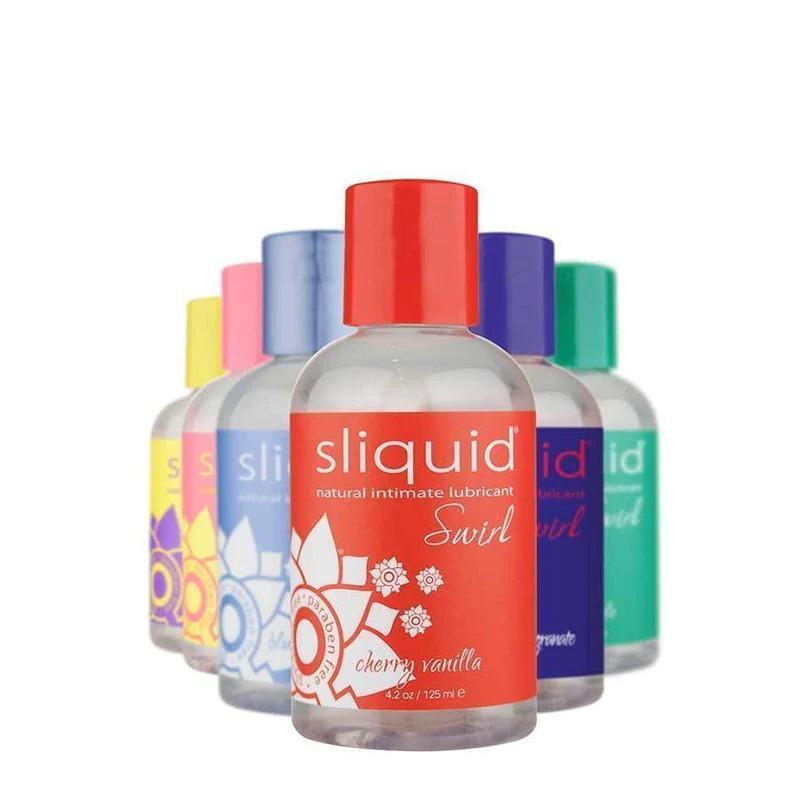 Flavored Lubes:
Flavored lubes come in all types of formulas, but they all have one thing in common — they make oral sex taste and smell sweet! Flavored lubricants are great for adding some excitement and variety to your bedroom play. They also come in various flavors, like strawberry, cherry, or even chocolate, so you can find something that suits your tastes!
One word of caution with flavored sex lubes is that many of the products in this category rely on sugar as a sweetener, which should be absolutely avoided when introducing to the vagina. Some products, however, do contain alternative sweeteners or flavors that are safe for oral and vaginal use.
If you aren't sure, consider using a natural lube like coconut oil that will be ok for intercourse but also has a pleasant flavor in your mouth and soaks into the skin easily, so there will be no residue left over afterward or if you happen to smear it around on legs, face, or body.
Don't Be Afraid To Use Lube!
Sex lube isn't expensive - you can usually buy a small bottle that is easy to keep in your nightstand for less than $10 or a longer-lasting, bigger size for under $20. While there are wide variations in both price and quality - this is something that every adult couple should have available and well frankly ... er ... um ... every young man should have on hand too.
Depending on the activity in question, a different amount of lube may be needed. If this is your first time using the product, place a small dab on your palm and move a finger from your other hand around in it to see how it feels. From there, go to town.
Certain activities like anal play or masturbation may require more lubrication to be pleasurable and other activities, such as vaginal intercourse, may only need a small amount to get started since your partner may end up producing her own natural lube as things heat up. If that isn't the case, though - don't be afraid to add more until it is fun and pleasurable for both partners.
Either way, don't be afraid to use lube during your sex play. Lube is something that is important to the pleasure of both partners. While many women are able to produce plenty of natural lubrication for PIV (penis-in-vagina) sex, needing a bit of extra help occasionally is totally natural and shouldn't necessarily be looked at as a failure.
However, lube should NEVER be an alternative to a fully consenting and excited partner. If she's not ready, no amount of lube is going to make the experience good.
No matter which type of lube you choose, it's important to remember that it should enhance pleasure and not take away from it. With so many options for lubricating various parts that are more fun when wet and slippery, there's no reason your bedroom experience can't be both easy and enjoyable. So feel free to experiment with different types to find the one that works best for you!