Trying a new sporting activity is always a thrilling experience, especially for men, but Scuba diving is best exciting in theory but not in practice for newbies. Imagine being a new scuba diver with your scuba gear, throwing yourself into the deep seas alone, quite horrifying, isn't it? Here are some beginner tips you can implement to make it less scary and more fun.
Apply for Scuba Lessons
To learn scuba diving, you need to take lessons from an experienced trainer and a good school. You won't just dive into the sea the first time and figure it out. Scuba diving lessons are done gradually. You are immersed into a controlled dive site that is quite shallow. The instructor will have explained how to use the scuba gear and safety diving tips. The trainer should teach you underwater breathing techniques and snorkeling before diving into the real thing. Your confidence in the water is your greatest strength.
In your first lesson, the trainer will teach you how to practice regulator breathing, how to get comfortable in a noisy underwater environment, practicing underwater vision, and weightless movement underwater. Learning how to be weightless and moving freely underwater will help you hack it faster.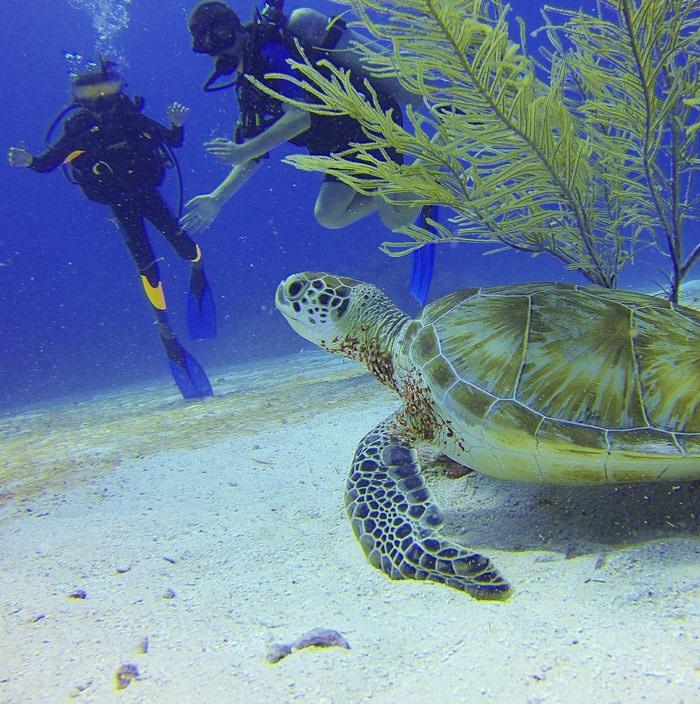 Choose The Right Scuba Gear For Beginners
To go scuba diving, you need to be well prepared with your scuba gear. You have to consider either purchasing or renting, depending on how often you want to practice the sport. Take some time and browse the internet to find out how and where to buy your first scuba gear, their reviews, and the best type for your needs. There are many diving equipment manufacturers such as TUSA, Oceanic, Cressi, Mares, and Aqua Lung. The essential gears for a beginner are the:
Scuba Mask
It creates an air space for your eyes so that you can focus on water. Purchase a tight-fitting one that will not easily slip off.
Snorkel
It's a curved tube to aid your breathing. Since you put it in your mouth, make sure the one you purchase is comfortable and dries quickly.
A Wet Suit
Scuba diving requires the fitting wet suits made of spandex or neoprene rubber. Their importance is to insulate you from the water's cooling effect and keeps you warm. It should be tight-fitting but not in a way that restricts movement or hinders breathing. It should not be loose either.
Scuba Fins
Just like the fish, you also need a good set of fins to maneuver through the water. Consider comfortable and efficient ones.
Scuba Regulators
A scuba regulator is quite vital for your survival because it converts pressure air in the tank to breathable air.
BCDs
BCD or Buoyancy compensator holds your gear in position and supports your air tank without much strain, giving you buoyancy at any depth.
Dive Computers
Dive computers look similar to watches, but they calculate your no-decompression state and keep you within a safe space.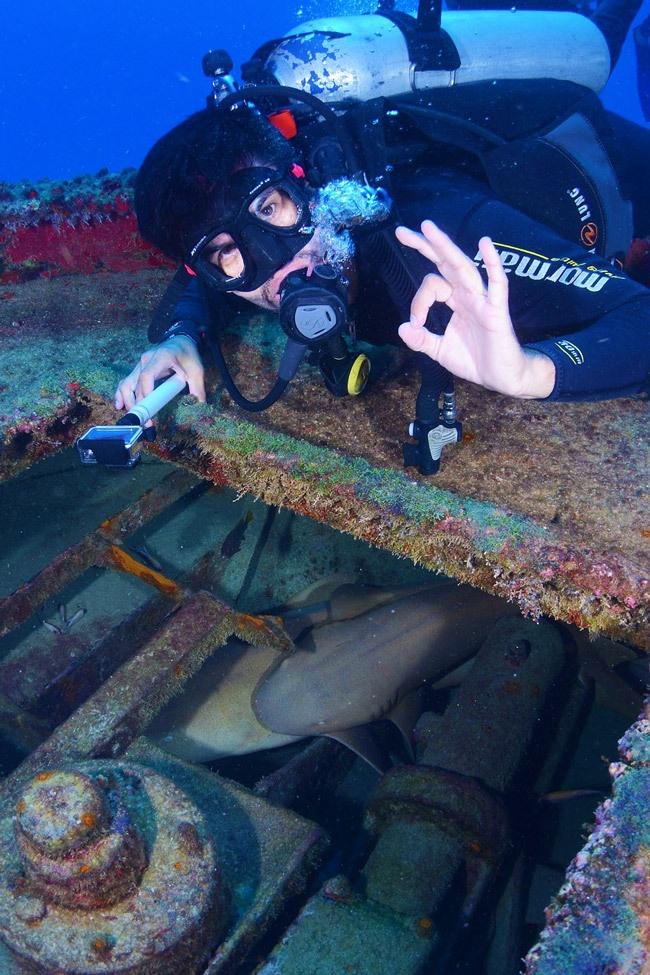 Safety Tips For Beginner Scuba Divers
Make sure you swim with the current and not against it despite the strength of the current, this way, you will save a lot of air and energy Always make the people around you aware that you are a beginner and never be afraid to ask your trainer questions Take things gradually and safely. Don't be an adrenaline junkie that wants to know everything at once. Learning is a process. Learn Relaxing techniques. Flailing arms and kicking feet will prevent you from descending. Know the conditions you are limited to; This applies to the depth, temperature, currents, and tides. Make sure you are entirely healthy and sober to avoid any accidents.
Do not try to move too fast because you will quickly get exhausted. Water is denser than air, and high speed will restrict your movement. You need to take it slow and maintain a sense of control. It is okay to forget skills and instructions within the first stages. You get accustomed to all the techniques after a few times of practice, and it ends up being worth your time and effort.