Written by:
Aaron Turpen
Created: 11 November 2022 Last Updated: 11 November 2022
Trending
Hits: 1410
Reading time: 03:46
Every year, out in the sand dunes of Glamis, California, there converges a group of off-road enthusiasts for Camp RZR. This Polaris-sponsored event happens every fall and is the mecca of dirt- and sand-throwing machine lovers around the country. And their kids. As a dad, it is also a great way to get the entire family introduced to the fun and excitement of off-roading without investing in kid-friendly gear that they might not be ready for yet.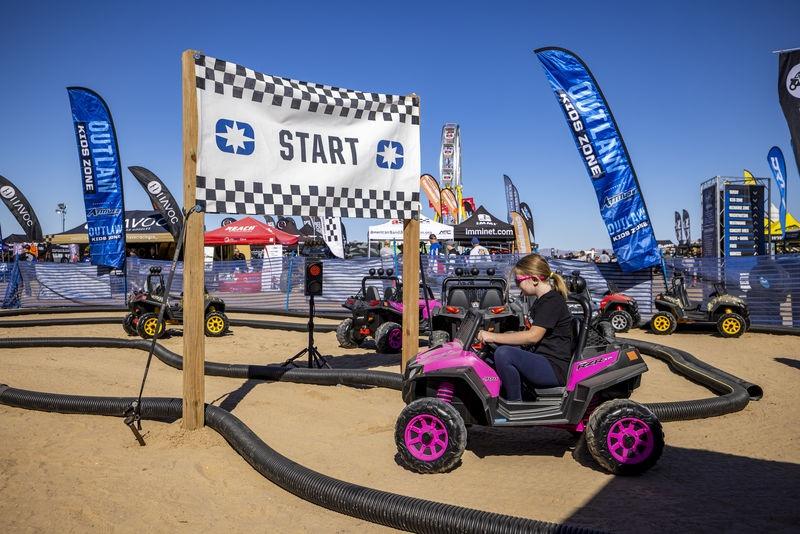 Camp RZR becomes a city of recreational vehicles, ATVs, UTVs, and SUVs. Thousands of attendees arrive during the weekend for a chance to run the sand dunes of Glamis, have fun in the central plaza of food trucks and booths, and bring their kids to see the latest and greatest in off-road machinery and meet the idols of Baja racing fame.
After attending this year, courtesy of Polaris, not only did I see the extreme fun and excitement that surrounds this huge event and the miles of sand dunes there to play in, but I also saw how inclusive this event is. I should've brought my kids.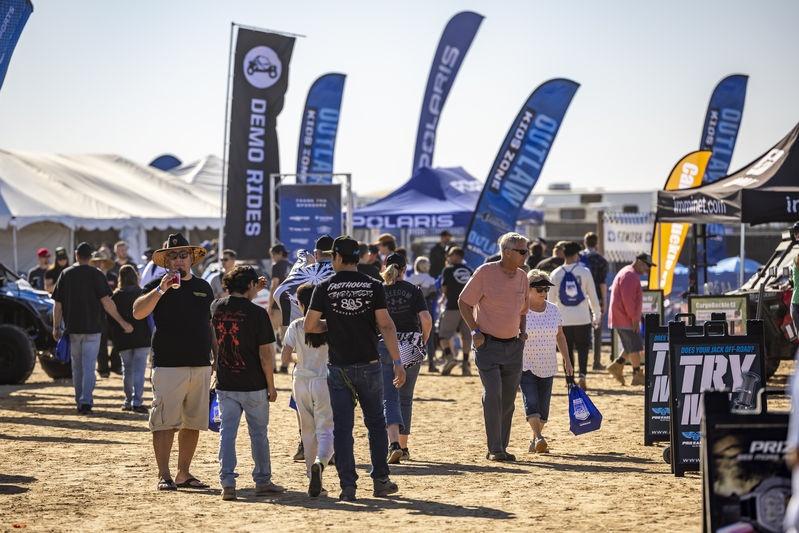 The Event Center
During the day, both Polaris and rival Can-Am set up large event centers at Camp RZR. These include repair centers for those who break down in the sand, food trucks, informative and interesting showcases of current options for off-road going, and great activities outside of hitting the dunes.
At night, the event center becomes a (safe) party zone with live music on a large stage–this year including Blink 182, among others–and good food. A fireworks show and a traditional nighttime ride to the largest of the dunes for a gathering of lights are all a part of the night life at Camp RZR as well.
At the center of all of this is the huge Polaris Ferris wheel. A ride on this takes one up high enough to see into Mexico and to see how huge Camp RZR and the surrounding dunes of Glamis really are. At night, the Ferris wheel lights up as part of the fireworks show and as a beacon to show night riders where home base is.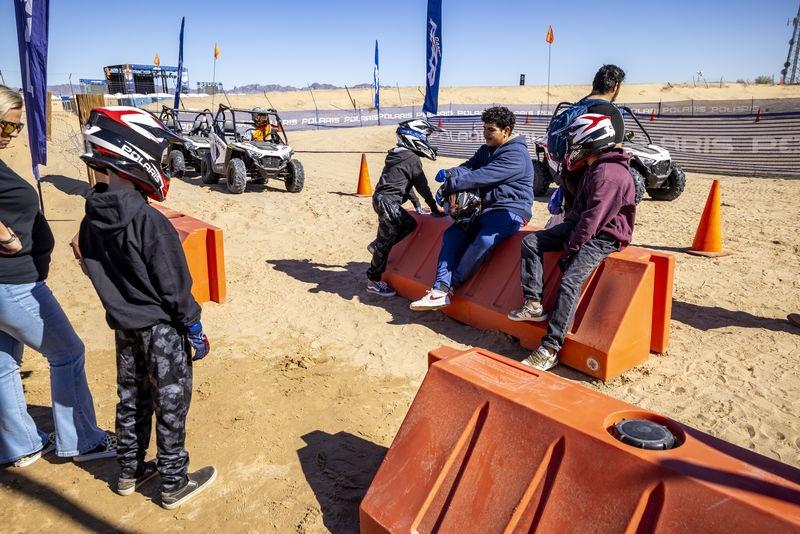 The Kids Zone
At the Event Center for Camp RZR are three different ride-and-drive options for children to have fun with. For the littlest of them, there's the Kids Zone with its bounce houses and a mini track with small Barbie Jeep-type machines to drive on. These are curated and cared for by Polaris representatives to ensure safety.
Across from that part of the Kids Zone is a larger, but still enclosed track where small Polaris 200 machines are available for older kids to ride or drive. Safety equipment and instructions are included with this one and Polaris experts will take the kids around the track and give them the instruction they need to be able to do it themselves.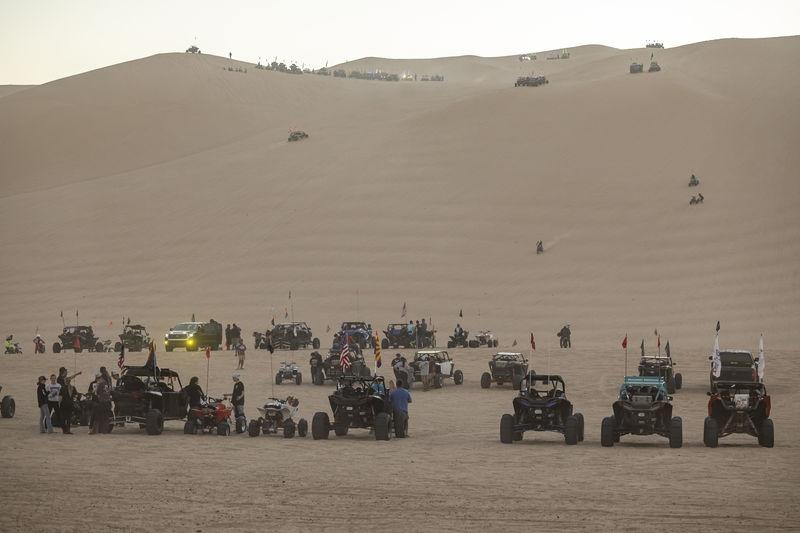 Finally, pre-teens and teenagers will enjoy rides into the dunes with professional drivers or their parents in group-led rides into the sand.
Polaris strives to make Camp RZR as family-friendly as possible. There are certainly a lot of fun things to do out there, whatever your age. I was certainly surprised at how many kid-friendly things there were to do. Enough that I regretted not bringing my children, in fact. Next time I will for sure.
Shopping and Food
Shopping, which surprisingly is a large part of the event booths, includes gear and clothing. Yet it doesn't dominate the central square like one might expect. In between the booths and tents selling clothing, helmets, gloves, and the like are Polaris booths showcasing the latest in technologies for RZR machines and some concepts made by outfitters and specialists. This year, that included the Diesel Bros, whose modified machines have intrigued television audiences for years.
The food is also great. From a fire truck converted into a mobile pizza oven to some of the best Mexican and TexMex you can name, there is food aplenty at Camp RZR. That's assuming you don't make friends with your RV neighbors among the temporary city that erects for the event and share BBQ and cold ones.
When Is the Next Camp RZR?
As of this writing, Polaris has not yet announced the next Camp RZR. The event is usually held in the last week of October, so expect to see late October 2023 come up on your calendar. You can check https://rzr.polaris.com/en-us/camp-rzr/schedule/ for updates.
---