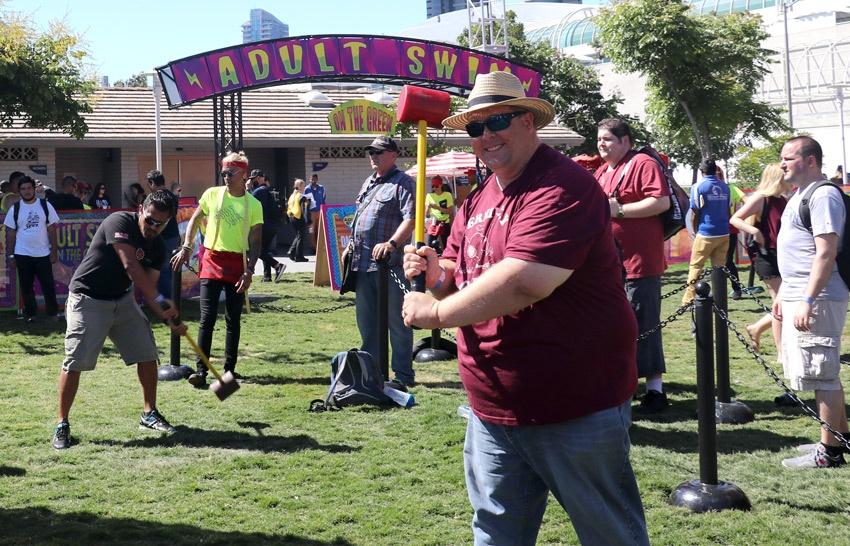 Blogging used to be entirely a work of passion for me, it was what I did when I was inspired to share something awesome. Somewhere along the line as I got better and increased my reach it became a job. No, all to offen I will write posts for brands that featured mock-ups of dinner parties or posing a car on a rock pretending that I had done something epic. That's not bad, but I miss the good old days when content was natural and the creator's genuine passion shines through. This is not a challenge just for me - but I think for most other professional and aspiring bloggers too. The harder we work, the less time we have, and honestly it's tough pretending to be awesome every minute of every day. I'm not content to just sit there and accept my fate, so here's what I am doing and what you can do to join me as well!
That's one of the reason why I like to travel and use that to create stories around that experience.
Think about it ... how can I tell you that my new suitcase is awesome if I've never traveled with it? Or how about if I had just told you about the Adult Swim Comic Con event from the press release instead of going there myself and finding out that I could actually ring the bell - TWICE! It's that passion that sometimes is easy to lose if we just sit at home instead of getting out there and experiencing things in their true context.
I'm not here to tell you that other bloggers who review items in their home aren't genuine because at the end the day everyone is different. However, all too often I think we suffer from the challenge of "having to get it done". So, here's an example of how this works for me, and maybe it can inspire you to do something similar.
This week, I'm traveling to Borrego Springs in a Jeep Wrangler and staying an an amazing resort - La Casa Del Zorro. While those are two major focus points of my trip, here's the rest ...
1. Snacks - Popcorners and Chips Ahoy have both provided some of their newest snacks for me to share about.
2. Electronics - I have a new dashcam from PapaGo to record some of the roads we are going to explore.
3. Gear - BeltOutlet.com has provided me with a new leather belt, fanny pack, hiking socks, and an awesome Tilly hat to help keep the sun off my face.
4. Car Gear - I'm stopping at AutoZone before I leave to pick up an extra gas can, tow straps and other supplies that I might need to prevent me from having trouble on the trail.
5. Travel Bag - Standard Luggage has provided me a travel backpack to use on the trip.
Since everything is connected with an experience I feel like it allows me to be to create content of a higher quality, while being more efficent and more genuine. After all, it's all about context! Doesn't that make more sense than just "banging out" a post because you have to "get it up"?