Money doesn't grow on trees, or so they say. But what if it did? Wouldn't the world be a better place? We could help animals in our community without ever having to worry about our finances. Alas, money isn't free. That doesn't mean we can't support animals in need though! Here are five ways you can show your love for animals without spending a dime. So let's get going and make the world a better place, one animal at a time!
Volunteer At An Animal Rescue Center
Volunteering at an animal rescue center is a great way to support animals in your community without donating money. It allows you to educate others on the importance of animal welfare and promote the adoption of homeless pets. You can also provide supplies like food, toys, and bedding items that are necessary for the animals in the center's care. By volunteering your time, you can help spread awareness about animal rescue centers and their positive impact on local communities. Your efforts will help ensure that these animals find their forever homes and get the chance to experience love and companionship. It will also show people in your community how much you value animal welfare and encourage them to do the same.
Become A Foster Parent For A Pet In A Shelter
Fostering a pet from a shelter can be an incredibly rewarding experience. For instance, the story of one couple in Florida illustrates this perfectly. When they fostered a small kitten from their local animal shelter, they thought it would be just for a few weeks until the kitten was adopted. However, the couple fell in love with the little feline and ended up adopting her themselves! This kind of story is common among foster parents who open their homes to animals in need.
Becoming a foster parent is just one way to support animals in your community without donating money. Here are some other ways you can help:
Spay/Neuter Pets: Many shelters offer low-cost spay/neuter services to help reduce pet overpopulation.
Animal Advocacy: You can use your voice to raise awareness about issues facing animals in your community like animal cruelty, irresponsible pet ownership, and lack of resources.
Pet Food Drives: Host or participate in pet food drives to provide food for pets living in shelters or with low-income families.
In addition to these suggestions, look into organizations and programs that support homeless animals near you and see if volunteer opportunities don't require monetary donations! By getting involved with animal rescue organizations and advocating for responsible pet ownership, we can all make positive changes for our furry friends in need.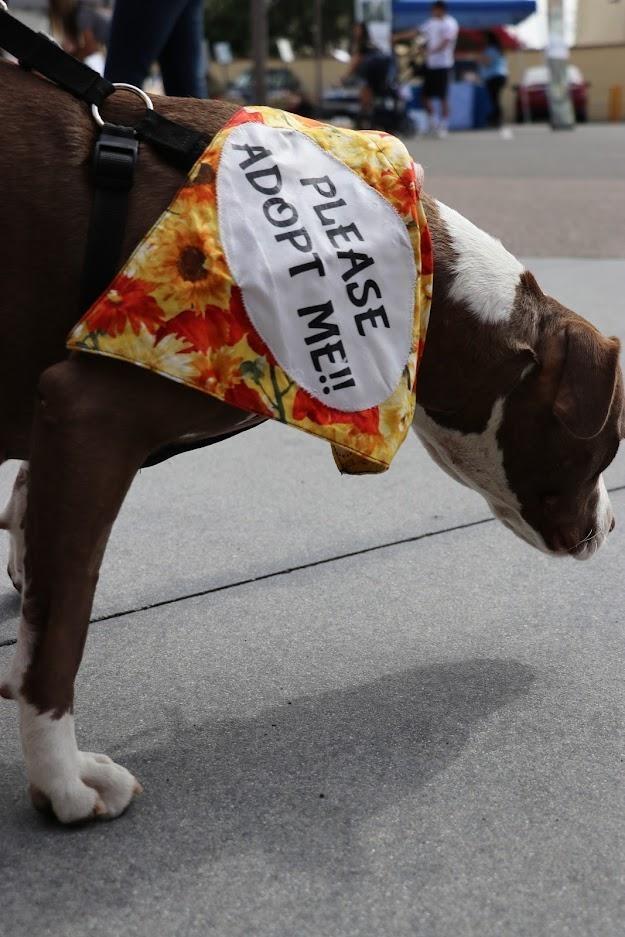 Adopt A Pet From An Animal Shelter
Adopting a pet from an animal shelter is one of the best ways to support animals in your community without donating money. Before bringing a pet home, it's important to make sure that the home is properly 'pet-proofed'-- meaning that all potentially hazardous items are removed and safety precautions are taken. This includes ensuring that any cords or wires are tucked away and securing any poisonous plants or other materials. Additionally, it is important to spay or neuter the pet. Doing so helps reduce overpopulation and can even help make for calmer, more content pets.
Educating children about the importance of caring for pets is another great way to support animals in your community without donating money. Teaching children how to interact safely with animals can go a long way in helping them understand why responsible pet ownership is so important. By doing this, they will be better equipped to care for their own pets when they are older and can help educate others in the community about proper animal care practices.
Another way you can support animals in your community without donating money is by encouraging adoption rather than purchasing from breeders or pet stores. Buying from a breeder or store means supporting puppy mills and other unethical practices; instead, consider adopting from an animal shelter where homeless pets may be waiting for their forever homes. Moreover, promote spaying/neutering among family members and friends so they can act responsibly when caring for their own pets.
In short, there are many different ways to support animals in your community without donating money; adopting a pet from an animal shelter, educating children on how to properly interact with animals, and encouraging adoption while promoting spaying/neutering are just some of them. Taking these steps will ensure that all local animals have the care they need and deserve!
Report Abuse To Animal Control If You See Animals In Trouble
Breaking the cycle of animal cruelty and neglect starts with one voice. It's our responsibility to be that voice that halts the actions of others. We can do that by reporting any abuse or neglect we see in our community. We must also take an active role in advocating for animals, including supporting shelters, spaying/neutering pets, providing enrichment, and joining protests when necessary.
The first step is to report abuse or neglect when you witness it. This can be done to your local animal control agency or law enforcement if you feel like a situation is out of control. Take photos or videos as evidence, if possible, and make sure you provide a detailed description of what you saw.
We should also support shelters through donations, volunteering, fostering animals, or spreading the message about their cause. Spaying/neutering pets helps reduce pet overpopulation, increasing animal shelter adoption. Providing enrichment activities such as walks or playtime help increase their chance of finding forever homes. And lastly, joining protests help raise awareness about issues related to animal rights and welfare.
By taking these steps we can start making a difference in the lives of animals in our community. Let us use our voices to fight for those who cannot speak up for themselves and create lasting change for all creatures great and small!
Be A Responsible Pet Owner And Encourage Others To Do So Too!
Being a responsible pet owner and encouraging others to do the same is an important way to support animals in your community. Educating yourself on properly caring for a pet, providing all necessary vaccinations and check-ups, and spaying or neutering your pet are essential steps toward safeguarding animal welfare.
You can also spread animal rights awareness by advocating for pets in need. Posting about animal rights on social media, joining a cause to help homeless animals, and volunteering at local shelters are all ways to create change. You can even make donations of supplies like food or blankets if you don't have the money to donate cash. Some states even offer specialty license plates that help you advocate for causes that are close to your heart.
It's not always easy to support animals in your community without money, but there are still many ways you can make a difference. From being a responsible pet owner to educating others about animal rights, everybody can make their community more animal-friendly. Together we can ensure that every pet is well cared for and loved!
Supporting Animal Welfare Is More Than Just Spending Money
We can all make a difference in the lives of animals in our community without spending money. By volunteering at an animal rescue center, fostering a pet in need, and adopting from shelters, we are helping to save animals' lives. Additionally, if we see animals in danger, we can report it to animal control authorities so they can intervene. Finally, as responsible pet owners ourselves, we should set an example and encourage others to do the same. Together, we can create a more humane world for all creatures!