When it comes to male sex toys, the market has evolved significantly over the past few years. From rubber strokers to full-on robotic devices the evolution of products in this space is truly amazing. One of the most exciting new products on the market right now is the LELO F1s Developer's Kit Red that we had a chance to try recently.
As a guy, it's sometimes tough to talk about the subject of masturbation and this is especially true when it comes to using devices such as a male masterbator like the F1s. Frankly, I'm not sure why that is since for women to get pleasure through devices it is erotic to many men and widely considered acceptable as a part of the conversation about health, pleasure, and relationships. Reviews of male sex toys like the LELO F1s can sometimes be challenging because of this.

Recommended Products And Manufacturers:
Kiiro - Interactive Sex Toys For Couples (and male solo)
OTOUCHFUN - Interactive Male Sex Toys
Honey Play Box - Wide Selection of Adult Toys
The first thing you'll notice when you open the box is that the LELO F1s is a very premium product. With a brushed aluminum body that feels solid in the hand to the full silicone internal canal that moulds perfectly to the user, this is way more than "just another stroker". Additionally, it is fully waterproof and USB-rechargeable so you don't have to worry about batteries.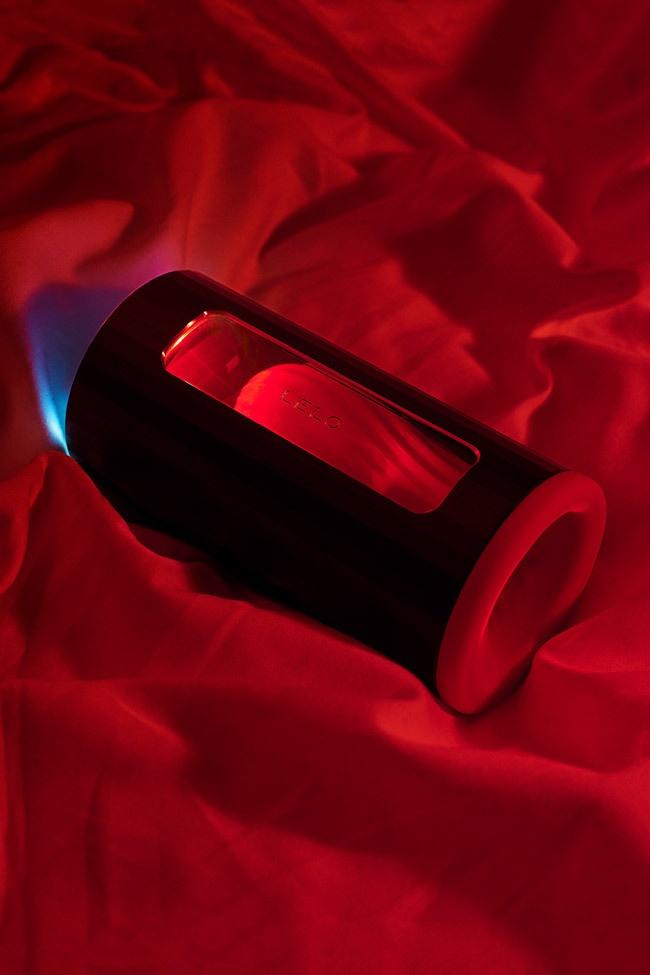 While look and feel is important, it's the motors, sensors, and SDK that truly set the F1s apart. While some other male sex toys rely simply on vibration to stimulate you, F1s uses sonic waves designed to stimulate without numbing your penis during the process. The device has 10 sensors that help you also get geeky.
The real power in those sensors though is the future possibility that can be opened using the SDK to create patterns or potentially even integrate the F1s with other sex-tech or maybe even smart home devices such music and video players. Right now the F1s SDK is available for those looking to try it out, but for the rest of us who lack the coding ability that's more of a forward-looking opportunity.
I like the potential that this offers to make the toy truly personal to the user unlike a "one size fits all" device that it would be otherwise. Integrating sensors and trackable feedback can help guys improve staying power but it can also be used simply to explore what feels good in a different sort of way. When I compare this to other devices out there it makes trying the LELO F1s pretty compelling.
For those guys who have never tried a male sex toy like the LELO F1s Developer's Kit Red, all these features can be a bit overwhelming at first but luckily it works great to simply insert yourself into the silicone canal and use the iOS or Android app to adjust the sonic "vibrations" and just go to town the way you might with any other male sex toy. However, you could also simply place yourself inside and enjoy the feeling of the sonic waves that way too.
Ultimately, an experience with the LELO F1s is what you make of it and what I prefer you may not. For example, for those who prefer the tighter feeling of a classic virtual vagina, mouth or anus, this is a very different kind of sex toy for men. While you can stroke yourself and turn the power all the way up, the joy of using LELO's F1s Developer's Kit Red is ultimately that you can create a unique experience that gives you time to kick back, relax, and enjoy some nice one-on-one time. If you're like me and that's something you are looking for then make sure to give it a try.
This is a sponsored post on behalf of LELO F1s. You can read more reviews here.