Onward arrived in theatres in early March but has been rushed to streaming services including Movies Anywhere and on April 3 it will be available for subscribers to Disney+. We have some activity pages that including coloring, mazes, and memory games to help entertain the kids while we all work to maintain our sanity in these tough times stuck together at home.
Onward features the story of teenage elf brothers Ian and Barley Lightfoot (voices of Tom Holland and Chris Pratt) get an unexpected opportunity to spend one more day with their late dad, embarking on an extraordinary quest aboard Barley's epic van Guinevere. Like any good quest, their journey is filled with magic spells, cryptic maps, impossible obstacles and unimaginable discoveries. But when the boys' fearless mom Laurel (voice of Julia Louis-Dreyfus) realizes her sons are missing, she teams up with a part-lion, part-bat, part-scorpion, former warrior – aka The Manticore (voice of Octavia Spencer) – and heads off to find them. Perilous curses aside, this one magical day could mean more than any of them ever dreamed.
#MenWhoBlog member, ManTripping saw the movie recently if you are interested in reading in his review.
"For people who grew upon Dungeons and Dragons, HeroQuest, or fantasy movies, as I did, all of the references are familiar and charming. For those who didn't, like my date, it's still fun, but I think some of the effect may be lost. The children who attended the screening all seemed to enjoy it though. They didn't need to know what a gelatinous cube was, or recognize all the gaming references."
Grab Your Onward Activity Pages Here!
Download the Full Set of Activity Pages Here, including the Memory Game, Maze, and six Coloring Pages!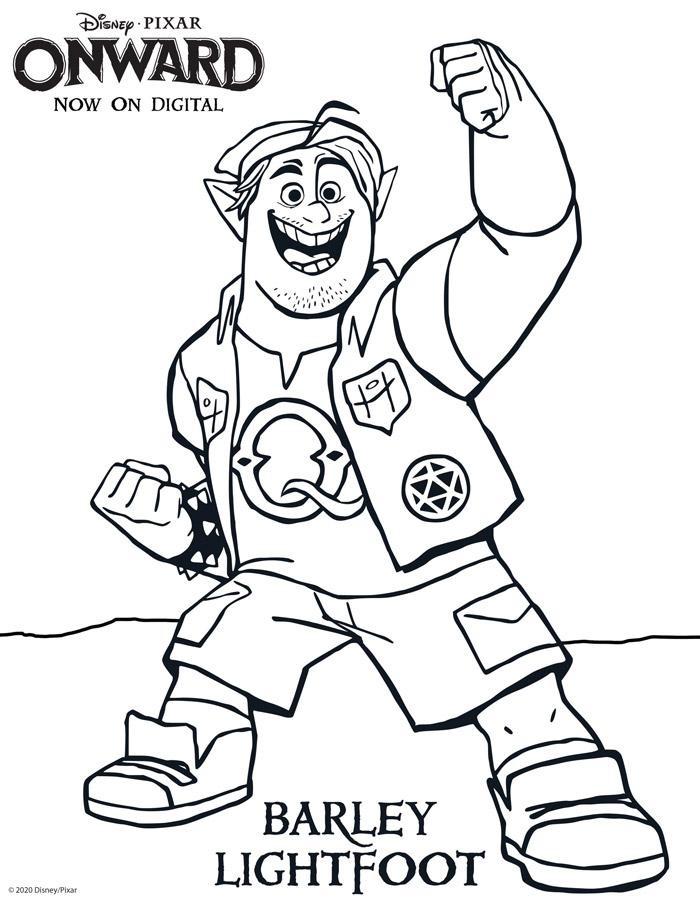 Download Onward Coloring Pages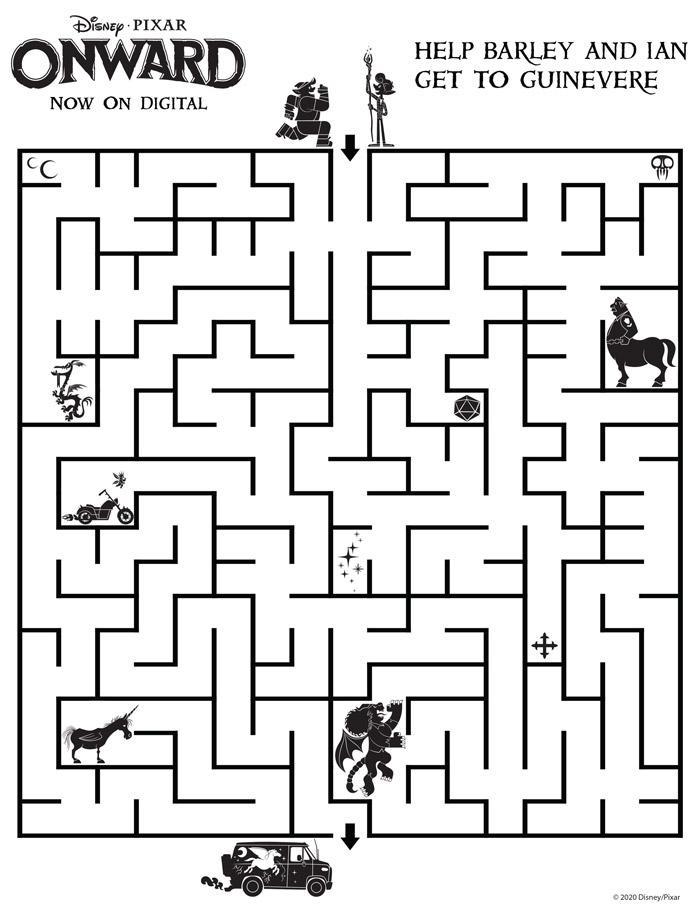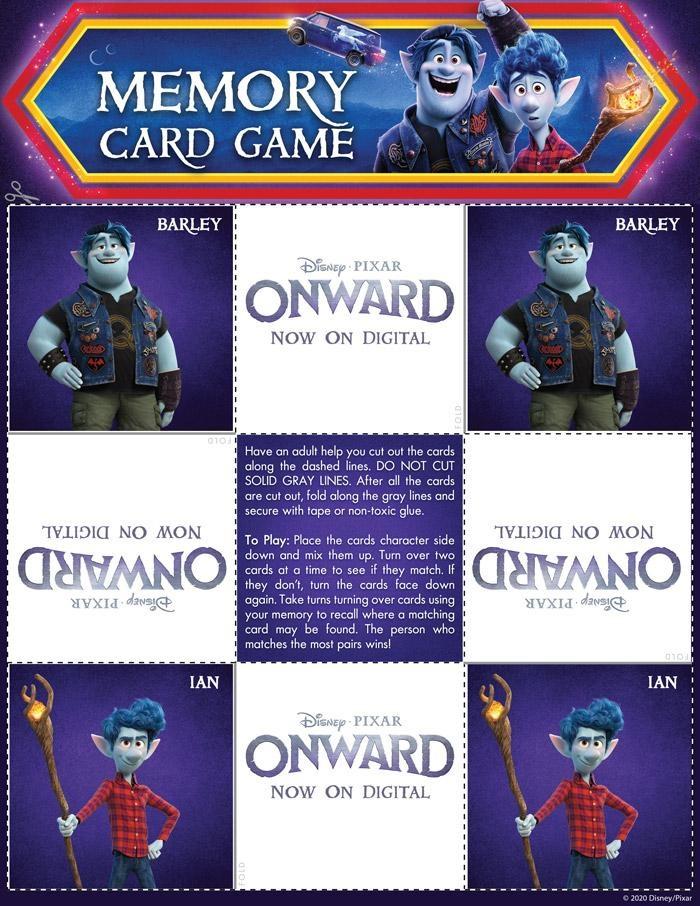 Have fun guys!