Written by:
James Hills
Created: 05 March 2023 Last Updated: 16 June 2023
New!
Hits: 410
Reading time: 06:43
Disneyland may be the first thing that comes to mind when planning a family trip to Anaheim, but there are plenty of other fun and exciting activities to explore in the area. As a dad in Southern California - or even neighboring states, this is an area that you have probably already visited a few times with the kids. Still, between ridiculous crowds and crazy ticket prices, honestly ... maybe it's time to try something different. It isn't that I hate Disneyland - frankly, there is no more magical place on Earth - but there are so many other great family vacation ideas in and around Anaheim that most folks tend to overlook when they visit.
To be clear, not all of these ideas are directly within the city limits of Anaheim. Orange County, California, is one of the largest counties in the country, and so individual towns sometimes feel like the destination - especially ones like Anaheim that are so ironically affiliated with attractions like Disneyland and Disney's California Adventure. The following ideas are based on the concept that you will be staying at one of the many hotels in the area but have the flexibility to drive a short distance to try something new and exciting to do as a family.
One thing that I think is very important when planning a family getaway like this is to make sure that you make time for mom and dad too. While childcare or finding a sitter in a resort destination like this can be pricy, one tip that a friend of mine suggested was that the fitness club that she uses actually provides childcare at a very low price compared to what it might cost otherwise. While this is obviously intended to have kids watched while you work out, so like many vacation hacks, your mileage may vary. However, there are some gyms in Anaheim who offer similar services like that, so this might be something that works for you guys too!
Now on to some highlights of things you can do as a family in Anaheim other than getting stuck in line at Disneyland :)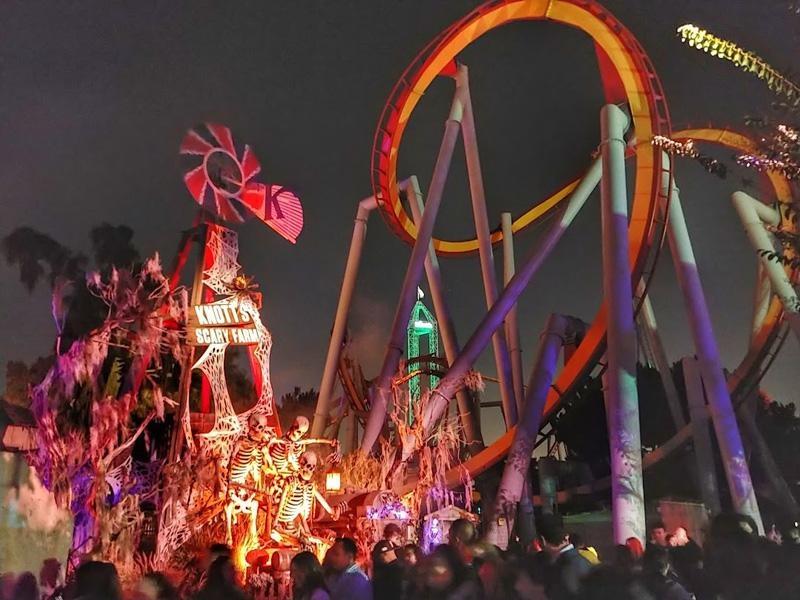 Knott's Berry Farm: Another Exciting Theme Park to Explore
Knott's Berry Farm, originally a small family farm, has now transformed into a thrilling theme park outside Anaheim in Buena Park. Home to some of the most exciting rides in California, including the record-breaking Supreme Scream, Knott's Berry Farm offers a perfect family vacation activity for adventure seekers. To be completely fair, you aren't going to escape crowds here but the prices are far more reasonable. Consider the fact that you're going to pay ~$150 (variable pricing) at Disneyland for a single park pass. Here you can get a full-day admission and "All Day Dining" for only $74.99 and let me tell you ... that boysenberry pie and fried chicken itself is more than worth the admission by itself!
But the fun doesn't end there. Knott's Berry Farm also features four themed areas, live entertainment, and other delicious dining options throughout the park.
Adventure City: A Fun-Filled Theme Park for Families
Adventure City is a great destination for families seeking a fun-filled theme park experience in Anaheim on a smaller scale that doesn't necessarily require an all-day visit. It's also a great place to visit for families with small kids since they will have a blast on the Rescue Ride, and Barnstormer Planes.
While Knott's and Disney are great for thrills aimed at adults, this is a great option for younger families with less budget to spend who still want to have a fun, adrenaline-filled day.
Anaheim Farmers Market: A Great Outdoor Activity for Families
Anaheim is home to a variety of farmers markets that provide families with fresh and local produce. From Irvine to Downtown Anaheim, there are plenty of options for families to explore.
The Downtown Anaheim Farmers Market takes place every Thursday from 11am- 3pm, providing an open air space to purchase food essentials and discover unique items from local vendors. With over 50 vendors selling everything from fruits and vegetables to handmade crafts and jewelry, this market offers something for everyone.
Another option is the Anaheim Kaiser Permanente Farmers Market is held every Friday from 10am-2pm at the Kaiser Permanente Medical Center in Anaheim Hills. This market offers a variety of fresh fruits and vegetables as well as prepared foods such as tamales and tacos.
Finally, the Irvine Farmers Market takes place on Sundays from 10am-2pm at the Orange County Great Park in Irvine. Here you can find a wide selection of organic produce, artisanal foods, and locally made products such as jams, honey, olive oils, and more.
No matter which one you visit, this is a great opportunity to walk through and try something new. Farmers markets are a fantastic conversation starter for picky eaters since they can get a better understanding of where their foods come from as well as the fact that many vendors will offer samples for passersby to taste if they've never tried something.
Anaheim Packing District Food Hall And Market
For families looking for a unique dining experience in Anaheim, look no further than the Anaheim Packing District. This historic shopping area is home to a variety of dining options, including artisanal sandwiches, gourmet burgers, and even a food hall with over 20 different vendors to choose from. The Packing House itself is a stunning, restored space with exposed brick walls and high ceilings, making it a memorable dining experience for the whole family. Parents can enjoy a glass of wine while the kids indulge in ice cream or grab some freshly squeezed juice. With so many delicious options to choose from, the Anaheim Packing District is a must-visit for families looking to indulge in some unique and mouth-watering cuisine during their vacation.
Family Hikes And Fresh Air Outdoors in Anaheim
There are plenty of outdoor activities and hikes that the whole family can enjoy here in Anaheim. In fact, this is one of the more surprising aspects of this town that everyone thinks they already know everything about. One great option is the Anaheim Hills Riding And Walking Trail. This scenic path offers beautiful views and plenty of opportunities for outdoor exploration. Plus, it's an easy hike suitable for all ages and activity levels.
The Oak Canyon Park is another great option. This park features miles of trails through its oak-covered hillsides, giving you an up-close look at nature. And with numerous watering holes along the way, there is no need to worry about staying hydrated during your hike. In addition to the trails, the park also offers plenty of picnic areas and playgrounds to keep kids entertained and engaged while exploring nature.
Discovering Museums: Learning and Fun As A Family
Anaheim is home to a variety of museums that are perfect for families. The Discovery Cube Orange County offers interactive exhibits and activities for children of all ages. Kids can explore the science behind everyday life, from the physics of sports to the anatomy of animals. The Kidseum is another great option for families, offering hands-on learning experiences and cultural activities such as art classes and storytelling.
For a more traditional museum experience, Muzeo Museum and Cultural Center offers rotating exhibitions on local history, art, and culture.
Finally, car enthusiasts will love the Marconi Automotive Museum, which features classic cars from around the world, including one of the largest collections of Ferrari's in the United States.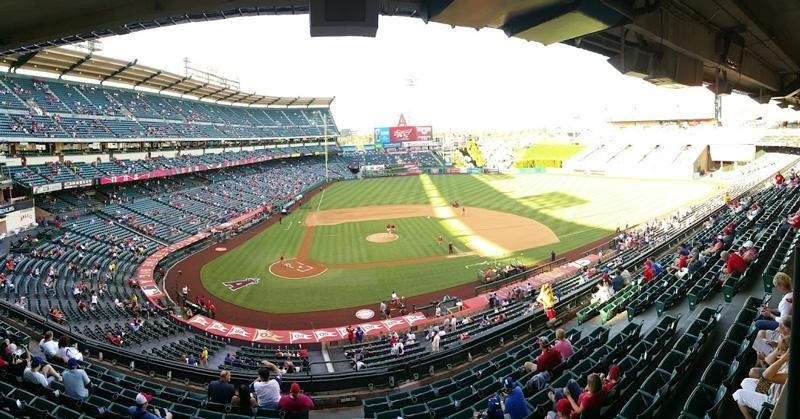 Take In A Game At One Of Anaheim's Sports Venues
Finally, sports are always a great family activity and it can make a great excuse for a vacation to see your favorite team on the road in a place like Anaheim. For instance, if you're flying in from a cold weather spot like Toronto you can see your Mapleleafs play the Anaheim Ducks or see your Blue Jays play the LA Angels of Anaheim in the summer.
Depending on the time of year, there are also behind-the-scenes tours, and the Angels also offer on-field batting practice for guests a few times per year.
---