I'm a huge fan of classic car shows - partially because I just love the look of cars that were designed as pieces of art compared to the vehicles we have today that are slaves to efficiency. However, even as much as I just simply enjoy strolling through the rows of vintage vehicles by Corvette, Buick, Chevy - and of course more unique pieces from brands that aren't with us today like Studebaker, there's something special about seeing a dad sharing his passion for automotive arts and sciences with the next generation.
Plus, when you think about it … a classic car show makes for a great excuse to do a road trip. While many towns around the country have "cruise nights" or "cars and coffee" type gatherings - driving to a town a few hours away to see something special is that much more exciting.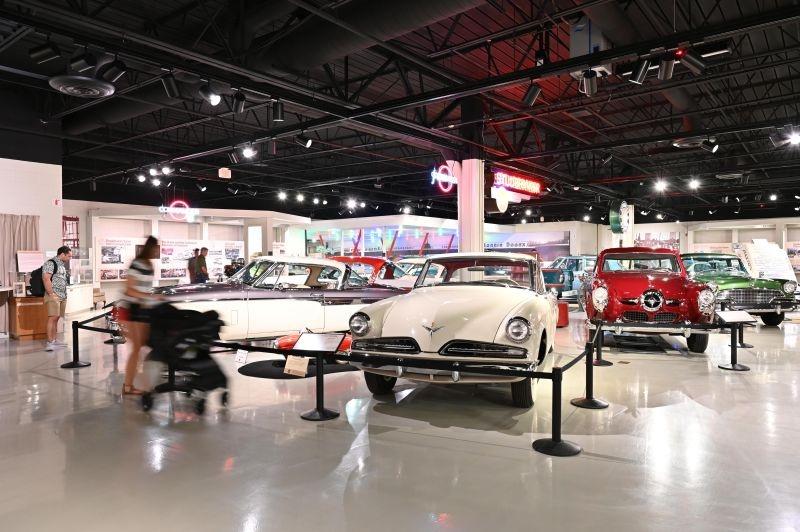 One in particular that we're excited about is the Studebaker National Museum's annual Concours d' Elegance at Copshaholm, which presents automotive design, engineering and culture. Every year, the event celebrates milestones in motor vehicles, such as Corvette's 70th anniversary, and displays vehicles over 100 years old in the Centennial Club class. Other classes this year include Oldsmobile and Jaguar, Full Classic motorcars, including Full Classic Indianapolis-built automobiles. The yearly invitation-only competition features over 80 vehicles in 10 classes across multiple judging categories with renowned automotive scholars and historians such as Matt Short. Guest speakers have included Executive Director of the famed Los Angeles Petersen Automotive Museum, Ken Gross, and automotive historian and raconteur Bill Rothermel.
Key Takeaways
Classic car shows offer a unique educational opportunity for fathers and sons to explore math, science, art, and history together.
Girls can also benefit from visiting classic car shows, challenging traditional gender bias and inspiring interest in automotive culture.
Car shows are an intergenerational learning opportunity where boys and girls can learn from parents and grandparents as they share stories about what these classic cars meant to them and their lives growing up.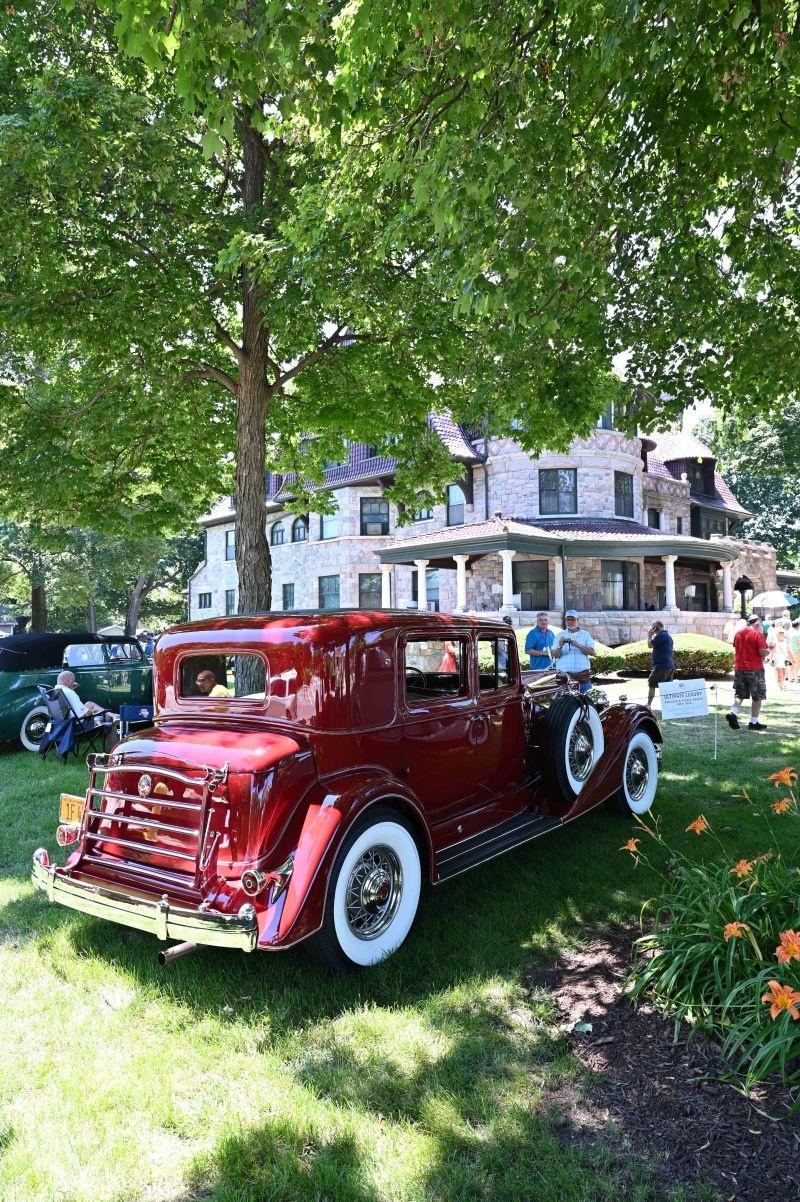 Classic Car Shows Are A Great Educational Opportunity For Families
Classic car shows offer families a fantastic educational opportunity to learn and explore together. While a car show is a fabulous opportunity to simply spend some time together with the kids, you can turn this into an educational Father and Son trip by approaching it with some ideas in mind that you want to share with your son (or daughter!).
Historical Context:
Dads can teach their kids about the historical significance of classic cars, highlighting how the design and features of these vehicles reflect the time period in which they were built. They can discuss the socio-economic factors that influenced these designs, like the opulence of cars during the roaring '20s or the sleek, space-age design of '50s cars reflecting the advent of the Space Age.
Art and Design:
Classic cars offer an excellent opportunity to talk about aesthetics, style, and the principles of design. Dads can talk about the attention to detail in these older models, the materials used, the craftsmanship involved, and how the art and culture of a period influenced car designs. For instance, Art Deco influence can be seen in many cars from the 1930s.
Technological Evolution:
The technological evolution in the automobile industry can be a fascinating lesson in applied science. Dads can explain how engines have evolved over time, from simple internal combustion engines to electric and hybrid models. Discussions can touch on basic mechanical principles, fuel efficiency, and the environmental impacts of different types of engines.
Industrial Revolution and Mass Production:
The mass production of cars, especially with the Model T Ford, is a significant part of industrial history. Dads can discuss how Henry Ford's assembly line revolutionized not only automobile manufacturing but also set a new standard for mass production techniques across various industries. You can even talk about the struggles that automotive pioneers like Studebaker faced as they transitioned from making industrial wagons to producing military and consumer automobiles.
Inventors and Innovators:
Classic car shows are a great setting to talk about the innovators that shaped the automobile industry. Discussing figures like Karl Benz, who developed the first automobile, or Nikolaus Otto, who invented the four-stroke internal combustion engine, can help children understand how inventions can drastically change the world.
For instance, on a visit to the Concours d' Elegance at Copshaholm at the Studabaker Museum in South Bend Indiana, you can talk about how despite electric vehicles been a popular industry buzz word today - Studabaker actually produced one over a hundred years ago, starting in 1902. By sharing stories like this it can help young minds better appreciate the context for today's rapid pace of innovation even more.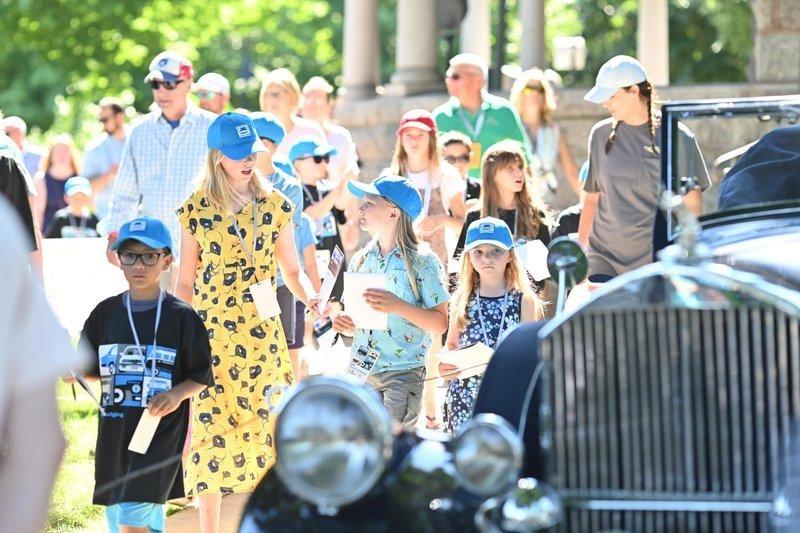 Not Just For The Boys - Girls Love Cars Too
Classic car shows are a fantastic space for girls as well as boys to explore and cultivate an interest in the automotive industry. As parents, it's our responsibility to break traditional gender bias and ignite curiosity within our daughters about different facets of life - cars included.
Vintage automobiles ooze with fascinating stories from history, display stunning design work, and embody a wealth of math and science concepts waiting to be discovered. Encouraging your daughter's involvement in such visits provides an exciting learning platform beyond textbooks or classrooms.
It empowers her by showing that she too can have a passion for motor vehicle education typically associated more so with boys. In the case of visiting a car museum and show like WHAT … it also offers a chance to step back in time to the glory days of flappers and beautiful dresses, lavish parties, women's liberation, and Hollywood gossip. These stories and images can help make history come alive in ways that many young ladies can better connect with than stories of war and masculine conquests.
On the other hand, these experiences might just be what inspires her to chase careers usually dominated by men — like engineering or automobile restoration — and help her discover her part in promoting gender equality across the board.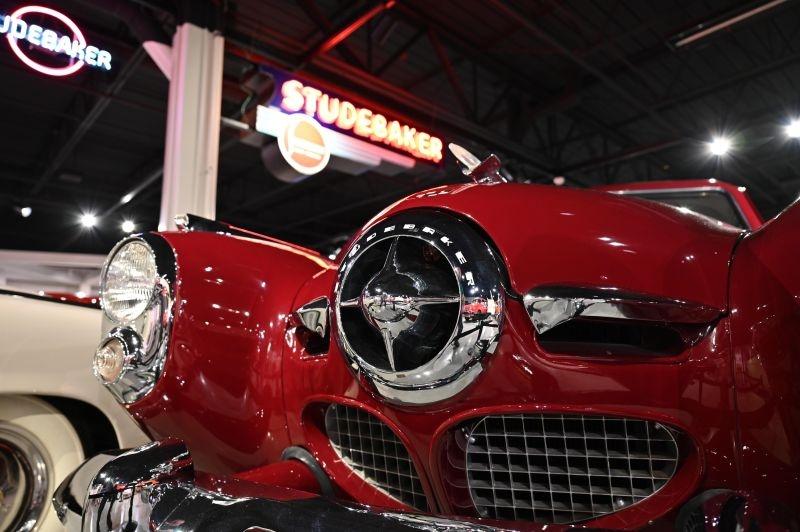 Cars Shaped Contemporary American Society
Classic cars have played an inescapable role in molding American contemporary society, particularly the suburban lifestyle and teenage independence. Just imagine the 1950s - the era of hot rods, tailfins, big comfortable back seats, and immense freedom as well as privacy that other generations simply didn't have access to.
Cars were much more than a means of transport - they symbolized status, style, liberty and for suburban families, it meant convenience to travel distances without relying on public transportation.
Visiting classic car shows with your son or daughter can be a fantastic trip down memory lane while also sparking their curiosity about how automotive culture intertwined with teenagers' lives over generations.
Consider this as an opportunity to discuss how cars became integral to teenagers exploring boundaries beyond home - first dates at drive-in movies or diners, road trips marking rites of passage into adulthood.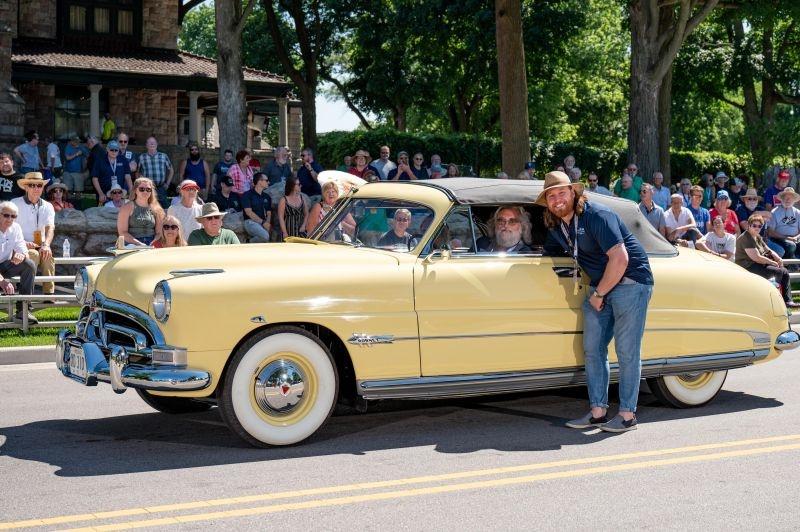 An Intergenerational Learning Opportunity
Classic car shows offer a unique opportunity to bond across generations in your family. These events, renowned for being family-friendly, invite you and your child to dive into an immersive experience of learning and exploration together.
The exposure isn't confined to the shiny exteriors of vintage cars; it's an all-encompassing journey through math, science, art, history — wrapped up neatly in a fun-filled outing. These multigenerational learning experiences promote parental involvement crucial in child development while supporting STEM education subtly woven into the fabric of car design and mechanics.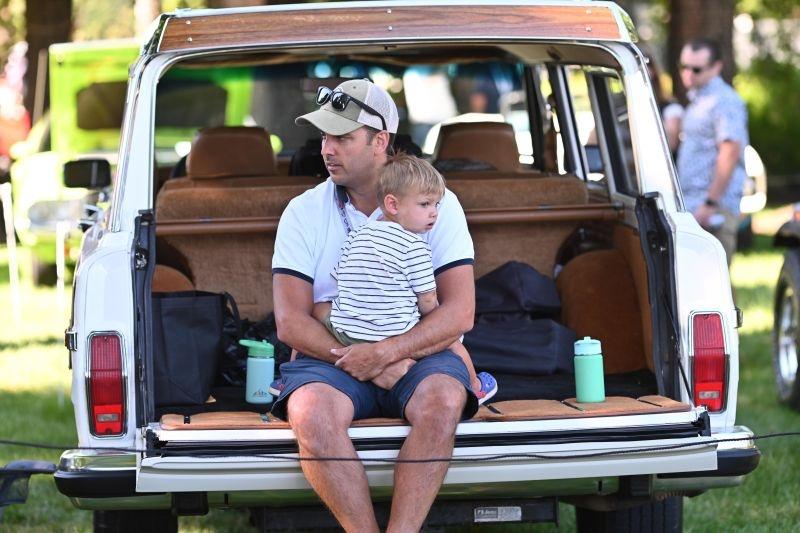 Plus, these shared experiences often spark insightful conversations about cultural contributions immigrants have made to American society - including its vibrant automobile industry— helping children better understand diverse cultures from a different perspective altogether.
It's more than just looking at old cars. Visiting a classic car show can be an enriching excursion that engages both young minds and adult intellects alike!
Photos Provided by Visit South Bend the Studebaker National Museum's annual Concours d' Elegance at Copshaholm.