Think Sacramento's just about politics, protests, and greedy politicians? Think again! To be completely fair, as a native Californian I never once thought of Sacramento as a place that I'd like to visit. Last year however, I had a chance to drive through and spend some time exploring. What I discovered was that this vibrant Californian city is bursting with activities that are not only family-friendly, but also perfect for dads. Let's take a look at some highlights that dad and kids will both enjoy on a family vacation to California's Capital City!
Key Takeaways
Old Sacramento is a must-see with its preserved gold rush architecture and charming wooden walkways
California State Railroad Museum offers a collection of restored carriages and engines, as well as historic train rides
Sutter Park is a great place to catch a baseball game
Explore Our Love Affair With Cars At The California Automobile Museum
At the California Automobile Museum, dads can ignite their passion for the open road as they explore the symbolic journey of over 150 vehicles, including John Dillinger's prison escape car! This museum is a haven for car enthusiasts, with a vast collection of classic vehicles that speak volumes about our automotive history. From the earliest horseless carriages to the sleek sports cars of the modern era, you'll be immersed in a world of innovation and style.
The car exhibitions are meticulously curated, featuring rare and iconic models that will leave you in awe. It's not just a treat for the eyes, but an educational journey that provides a glimpse into the evolution of the automobile.
It's a pit stop that should not be missed on your Sacramento family adventure.
Step Back In Time At The Sacramento History Museum
Unearth the charm of the past at the Sacramento History Museum, where the captivating tales of the California Gold Rush era will surely ignite your curiosity and sense of adventure. This gem, nestled in the heart of the city, boasts interactive exhibits that transform the gold rush history into an immersive experience for the whole family.
The museum also offers a variety of tours including the Old Sacramento Underground Tour and the Gold Fever! game / tour that helps bring some of the intrigue and chance that helped shape this city's early years.
So, buckle up for a journey back in time, and let Sacramento's rich history unfold before your eyes.
California State Railroad Museum
Chugging along the historic tracks, the California State Railroad Museum promises an exciting journey into the past. It showcases a captivating collection of over 20 restored carriages and engines, delivering a thrilling ride alongside the Sacramento River. It also reveals the mesmerizing world of railroads that changed the course of history.
As you explore, you'll be charmed by the preserved gold rush architecture, reflecting the spirit of Sacramento's past. The wooden walkways add to the old-world feel of the place. Additionally, the historic train offers a unique ride, providing views of the Sacramento river and the city's charming architecture.
This family-friendly museum is sure to impress you and your kids with its rich history and engaging exhibits. It's a must-visit in Sacramento for families and history buffs alike.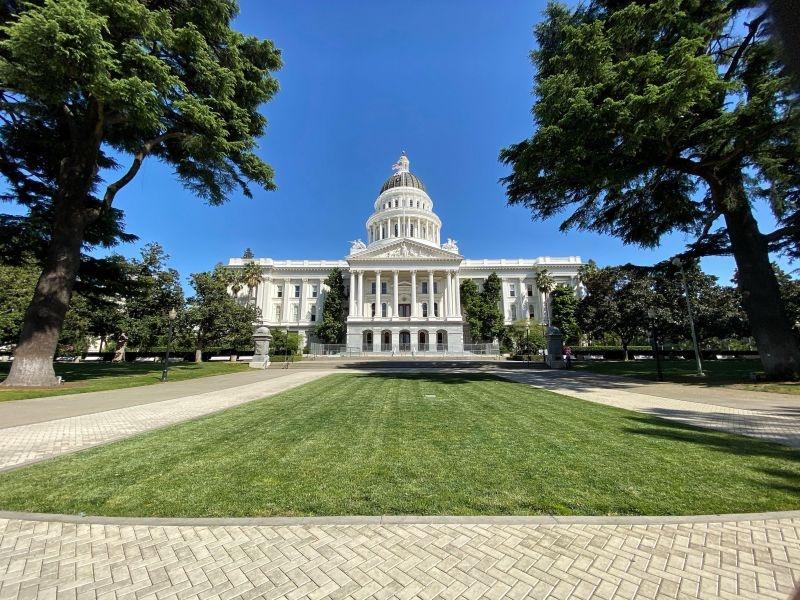 Take A Tour Of The California State Capital
You're in for a treat when you visit the California State Capitol, a stunning architectural marvel that looks like a smaller version of the White House. This hidden gem in Sacramento is a symbol of the city's rich art and culture. With its grandeur, it's a perfect spot for family photos.
Stroll around the Capitol Park, a family-friendly outdoor activity, where you'll find beautiful gardens and several monuments.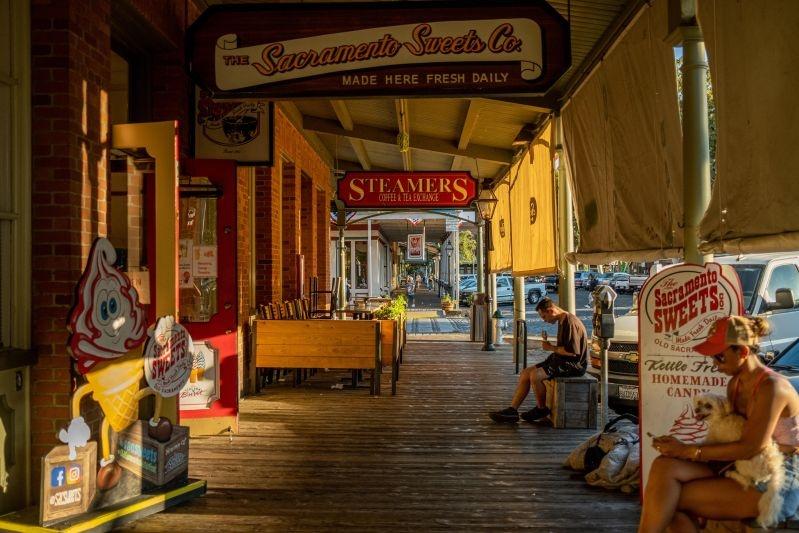 Explore The Gold Rush Vibe In Old Sacramento
Step back in time and immerse yourself in the charm of Old Sacramento, where the city's vibrant Gold Rush history comes alive!
Discover hidden treasures tucked away in its preserved architecture, each building a testament to past eras. Uncover history as you stroll along the charming wooden walkways, exploring the historical landmarks of this unique area. There are tons of great family-friendly restaurants here as well as snack shops selling all different types of treats. While walking is going to burn off some calories, you might need to look for gyms in Sacramento to stay in shape if you were to eat everything that looks good here!
Don't miss the interactive experiences that offer Gold Rush adventures, allowing you to relive the excitement of the era. With activities for all ages, Old Sacramento ensures family fun. Whether it's a leisurely walk, a visit to the Old Schoolhouse Museum, or a ride on an historic train, there's something for everyone.
So come, explore the past, and create some golden memories in Old Sacramento.
Capitol Hornblower: Historic Gold Rush River Cruise
Don't miss out on the Capitol Hornblower this river cruise is a great way to explore the city's Gold Rush history.
As you sail, marvel at the city's preserved Gold Rush architecture, a testament to its riveting past. After the cruise, head to one of the family-friendly breweries nearby. Dads will definitely appreciate the local craft beers.
Visit A Family Friendly Beer Garden
After all that history and science, you've earned a treat! Why not head to one of Sacramento's chilled-out beer gardens? They're not just for the adults, you know.
Family Friendly Beer Gardens In Sacramento:
Hop Gardens Tap Room - Outdoor gardens offers plenty of space for families and friends
Drake's: The Barn - Family friendly outdoor space
SacYard Community Tap House - Kid friendly space for playing outside while adults enjoy craft beer
Porchlight Brewing - Family friendly brewery and even has video games and board games that are fun for kids as well as adults.
Yes, Breweries Can Be Family Friendly!
Craft beer tasting: Discover the rich flavors of Sacramento's craft beer scene. Many local breweries offer tasting sessions, so you can sample a variety of brews.
Outdoor dining: Pair your beer with some tasty food. Most beer gardens offer a range of outdoor dining options, from gourmet burgers to artisanal pizzas.
Live music: On certain nights, you can enjoy live music performances. It's a great way to soak up the local culture.
Family friendly activities: While you're savoring your beer, the kids can enjoy activities designed just for them. It's a win-win for everyone!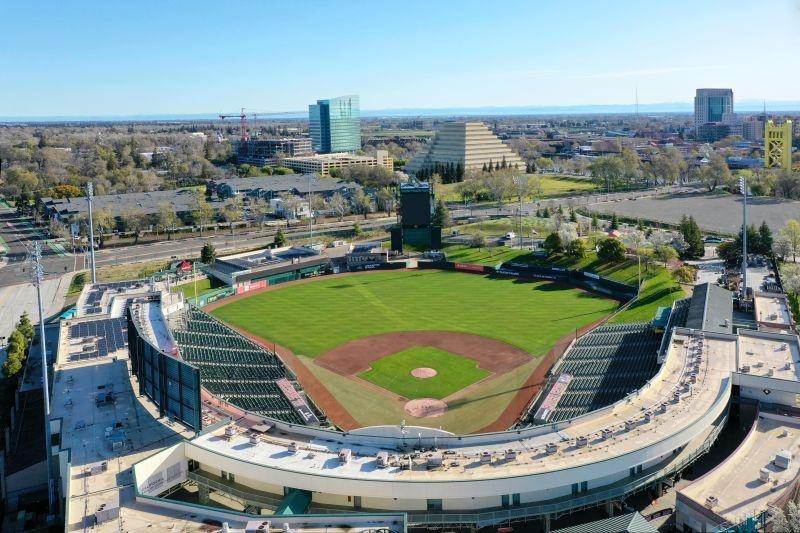 Baseball Game at Sutter Health Park
Catching a baseball game at Sutter Health Park is a great way to spend an evening following a long hot day exploring the city. The park, with its ample picnic spots, is the perfect place to enjoy a family outing.
The park is home to the Sacramento River Cats, the Triple-A Affiliate of the San Francisco Giants so you might just see some young players on the way up from the minors or even an older star that is no longer playing in the MLB. This makes it a great opportunity to talk with your kids about career choices and how much work it takes and how much risk there is to make it to the big leagues.
Get Your STEAM On at SMUD: Museum of Science And Curiosity
Ignite your child's imagination and let curiosity run wild at SMUD: Museum of Science and Curiosity, a treasure trove of hands-on science exhibits - it's like Disneyland for the brain!
This isn't your standard science museum. It's an interactive playground where learning comes to life. With a plethora of STEM activities to explore, it's a great place for hands-on learning.
Get lost in awe-inspiring exhibits that cover everything from physics to biology and much more. The Curiosity Museum encourages interactive learning - kids can touch, play, and engage with the exhibits, making it a perfect place for budding scientists.
The museum is sure to impress both you and your little ones. So, take a break from the usual and immerse yourself in a world of science and curiosity.
Take To The Skies At The Aerospace Museum of California
Step into the fascinating world of aviation at the Aerospace Museum of California, where you'll find yourself surrounded by historic aircraft and engaging interactive exhibits. This is not just a museum, it's a journey through the history of aviation, and a gateway to the future of space exploration.
You'll marvel at the amazing collection of military and civilian aircraft.
Get a feel for what it's like to pilot a plane with the museum's flight simulators.
And, don't miss the opportunity to learn about the role of aviation in historical events, like World War II and the Space Race.
The Aerospace Museum, like the California Automobile Museum and the California State Railroad Museum, tells the story of transportation history, while the Sacramento History Museum and the California State Capital delve into government and politics.
Conclusion
So, you think Sacramento isn't just about politics and history? Think again! It's loaded with fun, family-friendly activities that dads will love too. From engaging museums to exciting sports games, lush nature reserves, and delicious food spots, there's something for everyone.
Don't miss out on the chance to create unforgettable family memories in Sacramento. Trust us, you won't regret it!