Written by:
James Hills
Created: 04 November 2020 Last Updated: 29 January 2023
Top Blog
Hits: 4262
Reading time: 06:20
If you're a brave soul who's considering a beard for the first time, know that there's a lot you'll need to do to care for those 10,000 to 20,000 hair follicles on your face. Read on for everything you need to know about the bearded lifestyle.
How to Shape a Beard
Before worrying about shaping your beard, wait for it to grow in first. It'll take about four weeks to grow to fullness. In the meantime, take a good look at your head and face and figure out what kind of beard looks best on you. A long, pointy beard looks better on a narrow face, and a short, fuller beard works best on a round profile. If you're unsure or lack confidence, you can't go wrong with a simple oval shape.
When your beard gets to the desired length, grab your trimmer, and start with the neckline. Your Adam's apple is where your beard and neck meet, so trim up to there. Just below the ears, smooth out the angles of your jawline. For your cheek line, trim the whiskers as high as possible. You can purchase a beard-stenciling tool if you don't trust your judgment. If you have a mustache, maintain control of the trim by guiding clippers with mustache scissors.
How to Maintain a Beard
As hair grows out, it has to be continually trimmed. Maintaining a beard is less about layering and more about keeping its shape as it grows. Pay special attention to the neck and check lines.
In addition to regular trimming and shaping, combing and brushing are essential to beard appearance and health. Brushing your beard before bed distributes the natural oils, keeps the beard tamed, and prevents frizzing and breakage.
While brushing helps maintain beard health, combing is better for styling. A high-quality wooden comb is best, something that can fit in your back pocket. Just make sure it's wooden; a cheap comb could leave split ends and tangles.
Washing your face isn't just for shaving. Be sure to scrub the skin gently; otherwise, irritation will build up, and your pores will clog. Regular cleansing can do wonders to keep the itching at bay.
Beard Oil vs. Beard Balm vs. Wax
Another maintenance tip is to condition your beard regularly. There are various oils, balms, and waxes available, each with its purpose. Conditioning keeps bristles soft, makes your beard easier to sculpt, and reduces friction and pain when you decide to shave it off. It's best to use the conditioner after your shower when you've washed away the old oils so that you can replenish the beard with new oil.
Natural oils are great for beard newbies, who might have sensitive skin that's starving for nutrients. Also, if a beard doesn't have enough oil, the hair will turn brittle and break. A few drops can even help with the itching. For the best results, dab some oil in your palm and work the oil into your hair down to your skin. Use another dab of oil to work into the hair itself.
Beard balm is an excellent complement to oil. Use it to soften the hair and skin to promote growth. The balm helps create a nice shine. As a bonus, your romantic partner will appreciate it when you're up close and getting personal!
Beard wax is thicker than a balm, and it's mainly used to shape your beard and hold its style. That's why beard and mustache enthusiasts use it for competitions. Wax also protects the facial hair from wind, rain, and other weather conditions.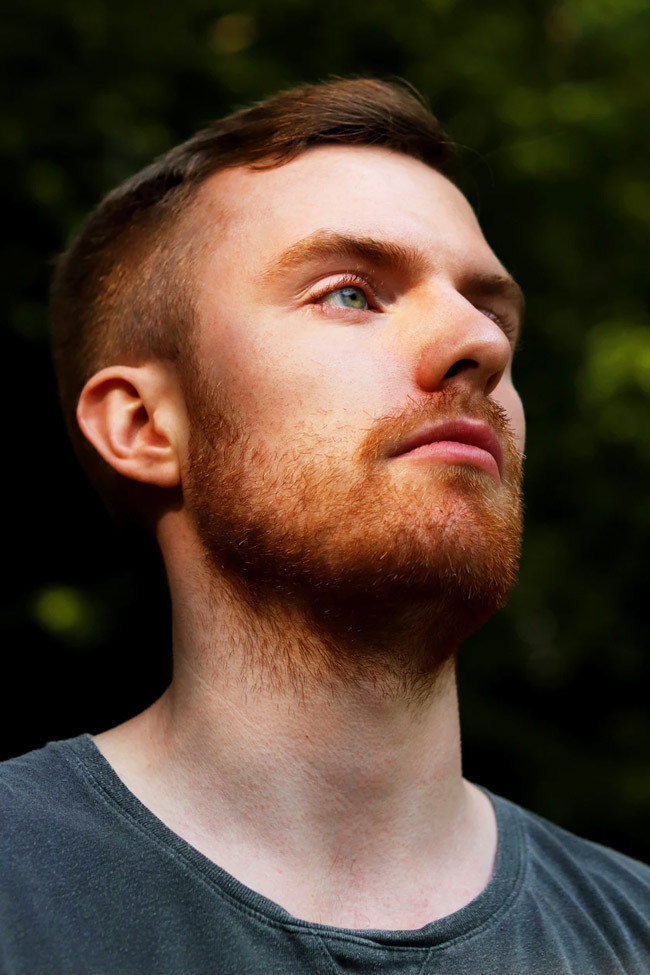 How Long Does It Take to Grow a Beard?
Growing a beard takes about four weeks. Not hard, right? Well, it's probably not as difficult as you might think. However, there are still some challenges while you're waiting for the beard to grow in.
When you're first starting your beard, the facial hair tends to grow uneven and patchy. Make sure you're combing and conditioning it. If you're not the patient type, rest assured that between weeks two and three, and you'll start to have what resembles a real beard.
Why Can't I Grow a Beard Like Other Guys?
It can be frustrating when your beard doesn't grow in the way you think it should. The best cure to slow-growing beards is time. After a few weeks, those sparse patches will likely fill in, and your beard will fill out more than you imagined. Just keep following your regimen, and you'll be ready for the trimmer in no time.
There's no cream, pill, or trick that can magically grow hair. If you are concerned about your ability to produce the beard you want, there could be one or more reasons. Your beard thickness depends a great deal on genetics, which happens to be the most common reason that some men can't grow facial hair.
Age is another factor. Men tend to experience increased facial hair until about age 30. Ethnicity also can affect hair growth. For example, Mediterranean men tend to have thicker beards than others. In some cases, low testosterone might be to blame. If you want to boost your testosterone levels, try weight lifting or more exercise; which might give your hormone levels a boost.
Alopecia areata is another possible reason for the lack of beard growth. This autoimmune condition causes the body to attack hair follicles, causing hair to fall out in patches. Unfortunately, there is no cure, but a doctor might be able to provide help. While beard implant surgery is a possibility, it is costly and has its risks.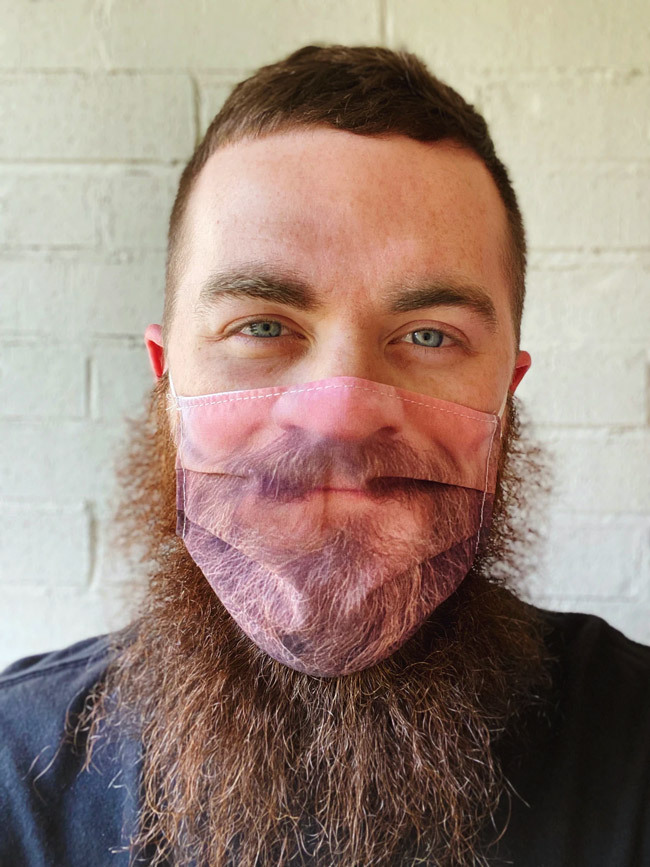 How To Wear a Mask With a Beard
In the past, the subject of mask-wearing with a beard was limited to talk of respirators used for construction and hazardous materials where an airtight fit was desirable and indeed required. Thankfully, that use case was limited to all but a few people in professions such as medical, scientific research, and construction or when working with hazardous materials. Today though, the subject turns to the question of reusable cloth masks designed to limit the spread of COVID and other particles produced by the body and those around you.
Luckily, in this case, soft cloth masks don't require an airtight seal and so beard wearers will be just fine. The question then becomes a matter of comfort.
To properly wear a face mask as a bearded man, you will need to seek out larger masks with longer earpieces or ties to wrap around the back of your head. Additionally, it may be more comfortable to seek a face mask with a larger piece of cloth so that it looks and feels more comfortable instead of binding into the beard itself.
Final Thoughts On Planning To Grow a Beard
While there are lots of resources like this post that are designed to help guys better understand how to grow a beard. However, sometimes talking with a professional is what's important. For instance, if you talk with your barber and ask him or an aesthetician at a spa for their feedback, that's a great place to start. These people are intimately familiar with your skin and hair growth patterns as well as dozens or hundreds of other men and can help point you in the right direction on any questions you might have.
Growing and maintaining the right beard takes planning, patience, and persistence. But if a beard is your calling, you might agree with Jean Cocteau, who said, "There is always a period when a man with a beard shaves it off. This period does not last. He returns headlong to his beard."
---