Written by:
James Hills
Created: 02 November 2023 Last Updated: 02 November 2023
New!
Hits: 235
Reading time: 04:03
You're up early, it's chilly and you know there's a long day ahead. Imagine starting it with a warm, satisfying shave from YA-MAN's Heated Electric Razor. It's portable, waterproof, and molds to your face's unique contours. It's designed for all skin types and can give up to six shaves on a single charge. This isn't just a shaver, it's your ticket to starting your day right. Let's discover why it's the perfect way for dads to kick off those cold winter mornings.
Key Takeaways
YA-MAN is a leading Japanese company in the beauty and wellness industry, their heated razors for men are now available in the United States.
YA-MANs heated razors provide a comfortable shaving experience with skin-safe heated rotary blades.
The YA-MAN electric shaver is 100% waterproof, has a 3-D motion head, and a rechargeable lithium-ion battery.
The shaver is versatile, convenient, and highly rated for its durability and longevity.
Who Is YA-MAN?
You might be wondering, who is YA-MAN? Well, they're a leading Japanese company that's been in the beauty and wellness industry for over 40 years. Since 1978 they have built a strong reputation among Japanese men (as well as women) for being both premium as well as innovative. In particular, on the male grooming side, they're renowned for their heated razors.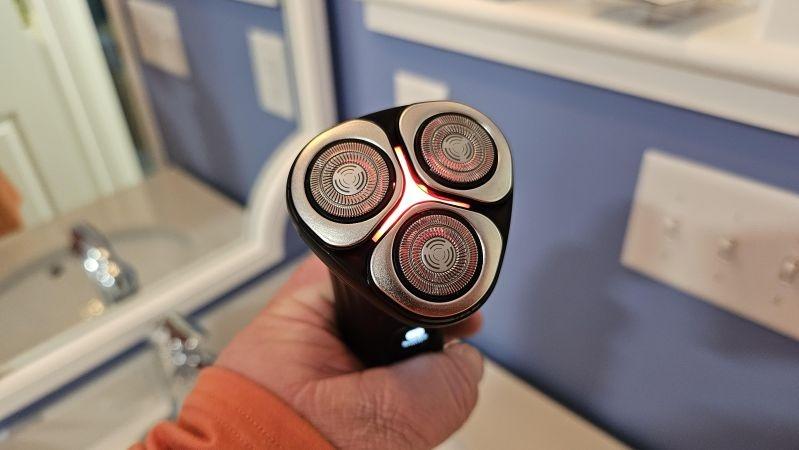 Why A Heated Shaving Experience?
The benefits of using a heated razor are numerous. At a most basic fundamental level, I think it's cool to have something that most other men's electric razors don't. Electric razors and other grooming tech is a great entry point for guys looking for gadgets since it is so personal and the price points are low enough that you can "just get it!" without worrying too much about price - here it is $299 MSRP but lower on Amazon.
The second benefit is that It adds a level of comfort that traditional razors fail to offer, reducing skin irritation and ensuring a smoother result. There are a lot of electric razors that offer a great shave ... but the feeling of pressing this against your face on a cold winter morning is truly something that even my beloved Braun razor simply can't match.
This warming feature and the technology behind YA-Man razors is what sets them apart. They're designed with skin-safe heated rotary blades that enhance the shaving experience, making it a daily indulgence rather than a chore.
It isn't just me though - testimonials from satisfied YA-MAN customers attest to the effectiveness of these razors. Users rave about the close, comfortable shave and the convenience of the product. They also appreciate the thoughtfulness of the design, which includes a 3-D motion head that tilts to accommodate facial curves.
Guidance they provide to achieving the perfect shave with YA-MAN razors is easy. Prep your face with warm water and shave cream, then let the razor do its work. The result? A comfortable, close shave that leaves you feeling refreshed and ready for the day. This is something I haven't done with other electric razors since I eschew the mess for simplicity and easy cleanup ... but usually also get an inferior experience with stray hairs and razor burn so kudos to YA-Man for prompting us on how to do things right!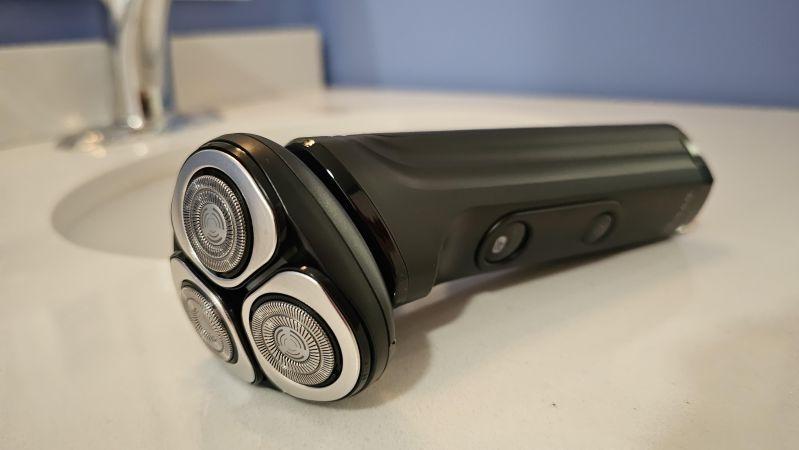 About The YA-MAN Electric Shaver
We've already discussed the heated feature and that's really the reason why you're probably interested at this point. But the fact that it does a great job at everything else will be why you ultimately buy it.
Product Specs:
100% Waterproof
3-D Motion Head
Heated Rotary Blades
Auto Power-Off
Lithium-Ion Battery
Pros:
Unique Shaving Experience
Comfortable, Quiet, and Skin-Safe
Compact and Portable
Cons:
Requires Regular Charging
May Not Work as Well on Longer Hair (but does include a beard trimmer)
Unique Design and Balance
It's hard to criticize something that isn't a flaw, however I feel like to deserves to be mentioned. In MY HANDS it felt a bit awkward compared to what I'm used to. It seems a bit longer and the way you hold this razor is more perpendicular to your skin vs something you drag across it being held like a traditional razor. This is going to be entirely a personal preference but it deserves to be included here.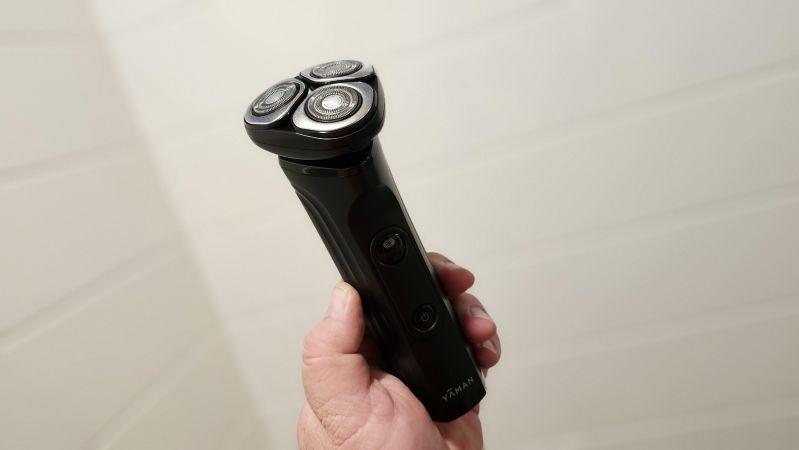 How Does It Compare To Other Heated Electric Shavers?
While this unit from YA-MAN is not the only heated razor on the market for US men to try, it is pretty much the only game in town. For instance, Gillette Labs offers a Heated Cartridge Razor but it is priced at nearly $200!
As such, it's really hard to do a direct apples to apples comparison here with other electric razors out there. However, if you are looking for a self-care gift for yourself or something nice for your dad, brother or another man in your life - this unit from YA-MAN makes a great option.
---