If you're a man and have never visited a spa before, you may be wondering what to expect. Spa treatments can seem like they are meant exclusively for women, but that's not the case! Men can enjoy all sorts of spa treatments, from facials to massages. In this blog post, we will discuss what men can expect when they visit a spa for the first time. We'll cover everything from what to wear to what kind of services are available. So if you're curious about spas, keep reading!
I've been fortunate to have visited many different spas over the past couple of decades and in that time the industry has progressed by leaps and bounds in terms of making it more enjoyable for male customers ... and in particular, men who are new to visiting spas.
Last week I spent a few days at Sunstone The Spa at Agua Caliente Resort and I was extremely impressed. Not only was there full parity in terms of amenities in the male vs female locker room, but the treatment tables were very "big guy friendly". Additionally, throughout the property, the design motif avoided overtly gendered design elements that in other places that I've visited frankly would make men feel like they were entering a "space for women".
While there are some companies that specialize in men's only spa services, these are mostly limited to day spa setups, rather than a resort like what we experienced at Sunstone.
Those companies generally are an extension of a traditional barbershop that offers massages, facials while others such as San Diego's Man Spa offer a more traditional medspa experience that specializes in men's skin, hair, and even sexual health in an environment that is indisputably masculine.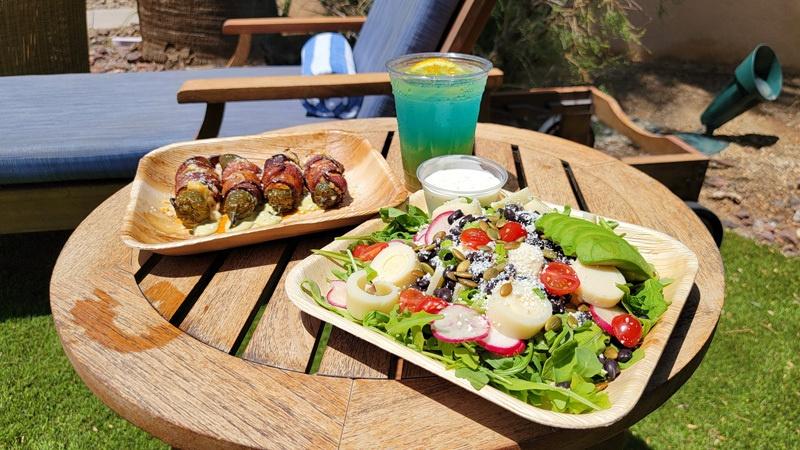 Common Misconceptions Men Have About Spas
Spas can seem like mysterious places for some men. You may be wondering what exactly goes on at a spa and if the treatments are going to be weird or painful. Let's dispel some common myths about spas.
Only For Women:
As we mentioned before, spas are not just for women! In fact, more and more men are visiting spas to enjoy the many benefits that they have to offer. Not only are there treatments available specifically for men, but you'll also find that the staff is trained to provide a comfortable experience for all guests.
Spas Are Expensive:
While a visit to a spa - especially in a resort such as Agua Caliente - is clearly a luxury experience and not cheap, how much you spend is up to you. In fact, most spas offer a variety of services at different price points so that everyone can enjoy the benefits of relaxation and rejuvenation.
For instance, if your objective is simply to spend a day relaxing in a quiet pool environment vs the more ruckus "resort pool" then you can select a less expensive service like a half-hour sports massage rather than something more elaborate such as a mud wrap or full body massage. Typically though, even if you select the least expensive service, you will have access to the spa amenities such as pool, sauna, aroma therapy rooms etc.
Outside of a resort or cruise ship though, there are often much less expensive options that lack the resort amenities would still make for a great way to relax and improve your mental as well as physical health.
"Happy Endings" and Fear Of Being Naked:
Let's get one thing out of the way - no, you will not receive a "happy ending" at a spa! These types of services are illegal in most places and if you ask for one, you will likely be asked to leave. There are clearly less reputable places where you can find these services but spa workers are professionals and should be treated the same way you would a dentist, chiropractor, or your personal physician. While there may be fairly intimate contact and an intense massage may release pleasurable feelings as tension is released ... spa services are far from a sexual situation like you may have seen in the movies.
As for being naked, it really depends on the type of service that you select. For massages, you will be given a robe or towel to cover up with and during the actual massage, your therapist will also usually cover you with a sheet as well.
While you may be otherwise unclothed. This isn't a requirement and I've always worn a pair of fresh clean boxers - sometimes a pair that I change into just for the treatment so I make sure it isn't sweaty or stinky from daily wear.
If nudity or partial nudity makes you uncomfortable, then there are other treatments available that do not require nudity such as facials or manicures/pedicures. Similarly, on my most recent visit, I actually kept my pants on and simply took my shirt off so as to avoid getting it stained with oils during an upper body massage.
While this is fairly typical for most resort spas, including those on cruise ships, specialized spas such as the increasingly popular Korean spas called Jimjilbang are more traditional in term of what is expected. Here the men and women are separated but the expectation is that when you are in the gender-separated side that you will be completely nude. This includes relaxing in the hot and cold pools, saunas, and other areas.
This can be intimidating for men if this is their first time visiting a spa and they are all alone. However, these Korean spas will usually also often feature a co-ed space for relaxation where the expectation is that all guests will be covered up.
If you are considering a Korean spa like this and want to try their different spa services but are unsure of being comfortable walking around naked, call them before booking your appointment and ask if swim shorts are permitted. Most traditional Jimjilbang Korean spas will not permit this, but some more will.
A Spa Lunch Doesn't Have To Be "Rabbit Food"
Often times I feel that spa food can be intimidatingly "healthy" and unapproachable for many men. While it is true that spa menu's will be structured as to offer plenty of healthy options, most spa lunches that I've had are far from boring. For instance, while you can order a simple salad with fat-free dressing and some carrot sticks ... for my lunch last week I had a fantastic salad piled with protein-rich items and some incredible bacon-wrapped jalapenos.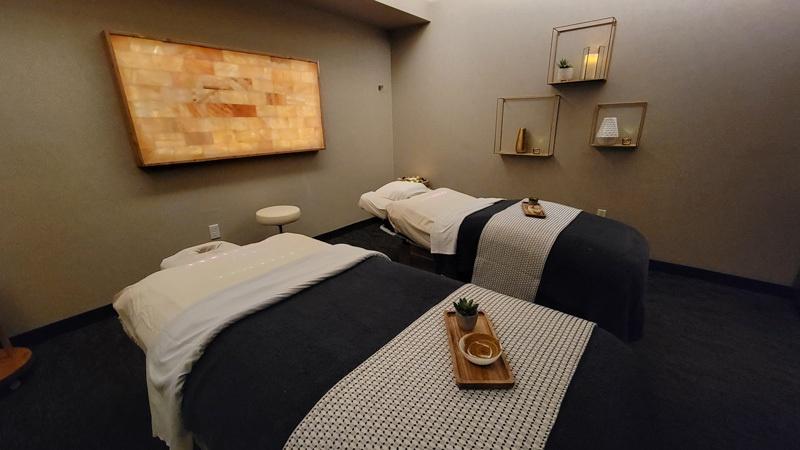 What To Expect When You Enter The Spa
When you walk into the spa, you'll be greeted by a receptionist who will ask if you have an appointment. If not, they will likely have some available time slots that day. Once you've selected a time, they may give you a tour of the facility and explain what services are available as well as the general rules of the spa.
It is always preferred to arrive 30 minutes before your appointment and it is recommended that first-time guests call ahead of time so they can ask any questions as well as share concerns. For instance, in my case, I always make sure that they know I am a large man who needs a more robust table and a 4xl robe. This may seem embarrassing to be candid but remember ... they've seen it all and it is a lot easier to ask for these accommodations ahead of time rather than walking around with a robe that doesn't fit!
Similarly, when you make your appointment, it is very important that you indicate your preference for male or female therapist. I'm personally comfortable with either but for men who are visiting a spa for the first time, it is sometimes less intimidating to have a male, and your conversation during the session may be easier as well.
Locker Room
After that, it's pretty much up to you! Inside the locker room, you can shower and change into your robe or swimsuit. Many locker rooms, such as the one at Sunstone, also have a sauna, steam room, and aroma therapy suites to start the relaxation process. Once you are ready, head to the relaxation lounge, where there will likely be refreshments such as tea, flavored water, and light snacks available to enjoy until it's time for your service.
Each facility is different so sometimes this lounge area is separated by gender but usually, there will also be a co-ed area that is nice for when you are visiting a spa with your female partner or friend.
Treatment Room
Once your appointment time has arrived, it is time to enter the treatment room. You will be met in the lounge and escorted to your room. From there the attendant or therapist will give you a brief tour of the room and explain any unique features such as aroma therapy options or in this case for my upper body massage, a demo of the treatment bed that contained LEDs and real gemstones for light therapy.
Your experience here will vary widely based on the type of service that you will be receiving. Obviously, the room for a mud wrap or pedicure will differ from a massage.
Tipping Etiquette
Tipping is extremely personal and everyone has a different perspective. I believe it is always best to bring cash and tip 20%. If you don't have cash available, you can always add a tip by credit card at the same desk where you checked in. Spa services can get expensive though and so a 20% tip on a series of services adding up to hundreds of dollars can result in a large number. That's why some people suggest doing a lower percentage than 20% but I personally feel that 20 is an easy number to factor and unless your service was less than excellent, this is a very fair amount for tipping your spa therapist for their work.
After Your Treatment Is Done
Depending on the spa, you can go back to the locker room and get dressed or go out to the spa pool and relax. If you are with a partner or with some guy friends for a bachelor party or guys' weekend, this is a great way to turn your spa visit in a full-on "spa day".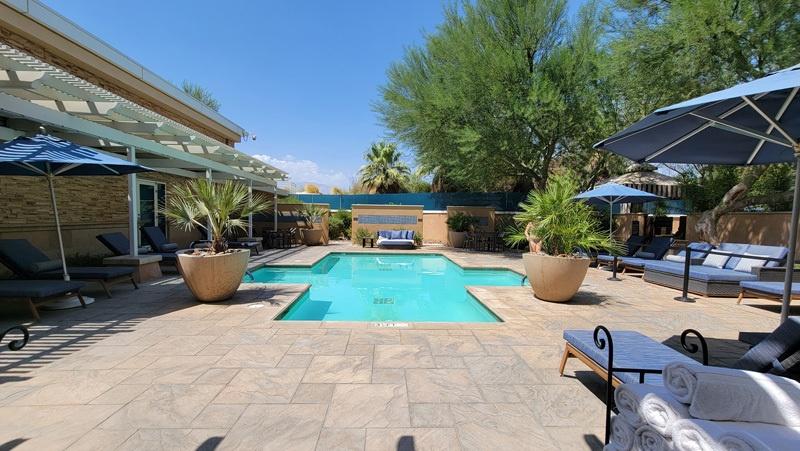 Aftercare Advice
Based on the services that you received, aftercare advice will be provided. For example, if you had a massage with deep tissue work, your therapist will likely tell you to drink plenty of water for the next 24-48 hours to help flush out the toxins that were released from your muscles during the treatment. If you had a facial, they may give you specific advice on which products to use at home and how often in order to maintain your results.
Another important tip here is that if you had a deep scrub that involved exfoliation or a facial then you should plan to avoid swimming that day. This is because the harsh chemicals from a pool tend to damage your skin and so you don't want to make your spa treatment less impactful or undo the work you just got by removing moisture and nutrients by spending time swimming in chlorinated water and exposed to direct sunlight.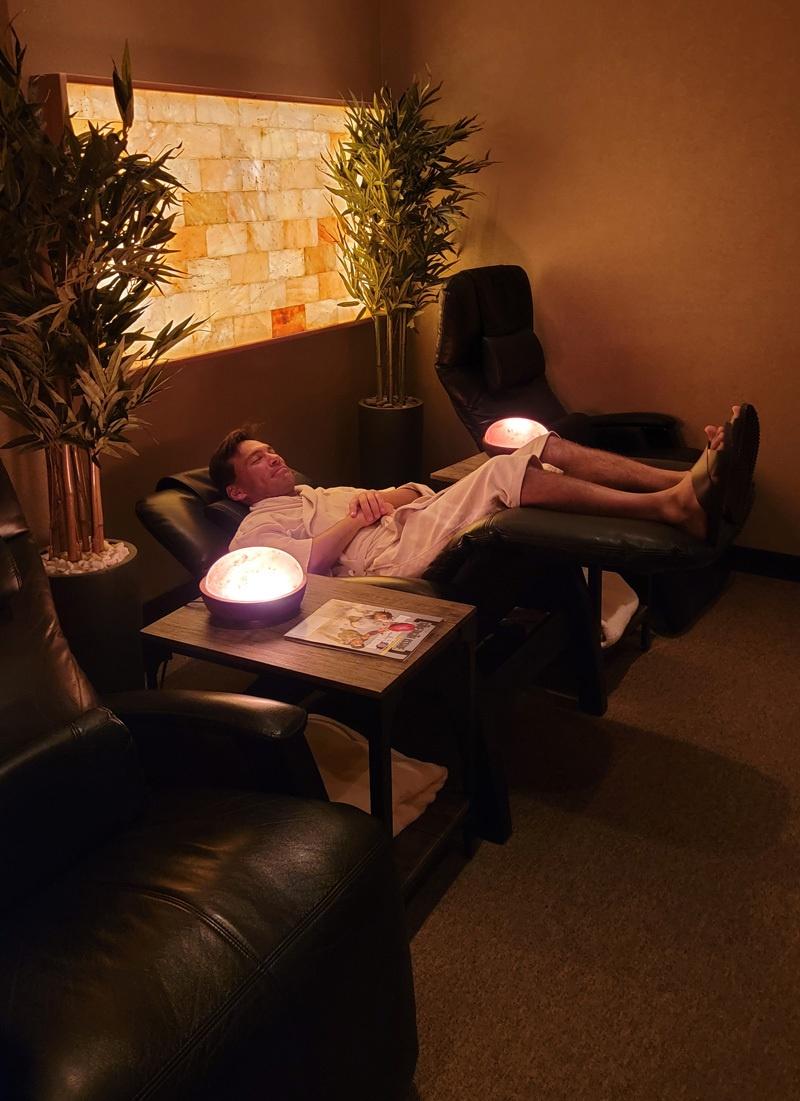 Relax ... Visiting A Spa For The First Time Doesn't Have To Be Intimidating!
Hopefully, this guide has helped make your first spa experience great. Just remember to book an appointment in advance, check the dress code, and bring cash for tipping. Most importantly - relax and enjoy!
For those of you wanting more of an inside look at what a spa like Sunstone Spa at Agua Caliente Casino looks like, please check out the following images that we took during our visit ...
{lightgallery type=local path=images/blog-posts/first-spa-visit-for-men-advice/spa-images previewWidth=160}Agua Caliente Spa Photo Gallery{/lightgallery}