Released last month as part of Dunkin's Halloween lineup, the Spicy Ghost Pepper Donut is Dunkin's response to the quick-serve battle over spicy snacks. Frankly, I wasn't expecting much and the concept of a ghost pepper donut sounds pretty awful but I enjoyed my bite and then quickly went back for more snackin' bacon and the rest of my iced caramel latte.
If you are interested in checking it out as well, you better do it quick since it goes off-menu in December.
Dunkin' describes their creation as:
"A deliciously daring donut that delivers the heat with every bite, the Spicy Ghost Pepper Donut is a classic yeast donut ring, topped with a strawberry-flavored icing that features a bold blend of cayenne and ghost pepper, and finished with red sanding sugar for a sizzling look. The Spicy Ghost Pepper Donut will be on the menu for only a few hot minutes, available beginning today for a limited time at participating Dunkin' restaurants nationwide until December."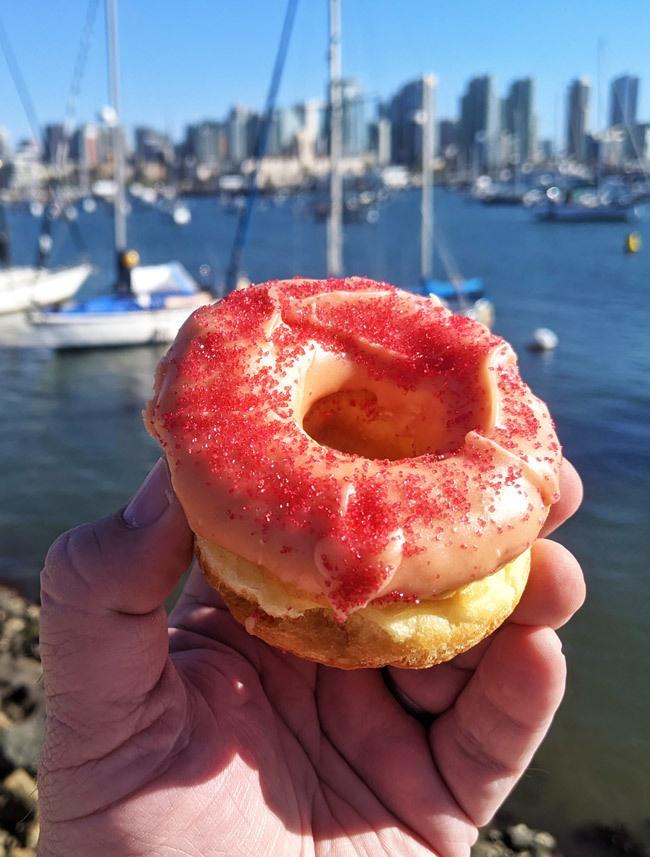 My personal feeling is that I was initially disappointed that they didn't go spicier. However, there probably isn't much market for a truly ghost pepper spicy hot donut that would leave you screaming in pain after one bite. The overall experience with this though is that it was well executed as a culinary curiosity that compelled me to spend a couple bucks to try it. While the spice is there, to be honest, it isn't unpleasant even if you would normally shy away from spicy nuggets and extra fire sauce on your tacos.
If I was putting together a pack of mixed donuts to bring home to the family, I'd probably add a couple of these into the box just to have something to talk about. Plus, since the heat level is honestly very mild, it would be a fun thing for kids to enjoy trying as well and they'd probably get a lot more fun and excitement out of it than guys trying to show off their machismo and impress their partner like when I did it earlier today.