This wasabi glazed tilapia is packed with protein and flavor and requires almost no effort to make. It's the perfect way to get in some lean protein and still keep things interesting.
Take the Boring Out of Keto
If you're living the keto lifestyle, you've no doubt had your fill dry chicken and everything having extra butter. Don't get us wrong, keto food is delicious most of the time, but it can get boring when you have to limit so many other ingredients in the diet. This keto wasabi glazed tilapia solves that problem.
The secret to staying on the keto diet is keeping things interesting, and this zesty, zingy tilapia fits that bill perfectly. Although it only has four ingredients, those ingredients pack a punch. The combination of soy sauce and horseradish adds a big kick of flavor and interest to this mellow white fish. It's the perfect combination that makes a delicious, low-carb meal that's full of protein but not work.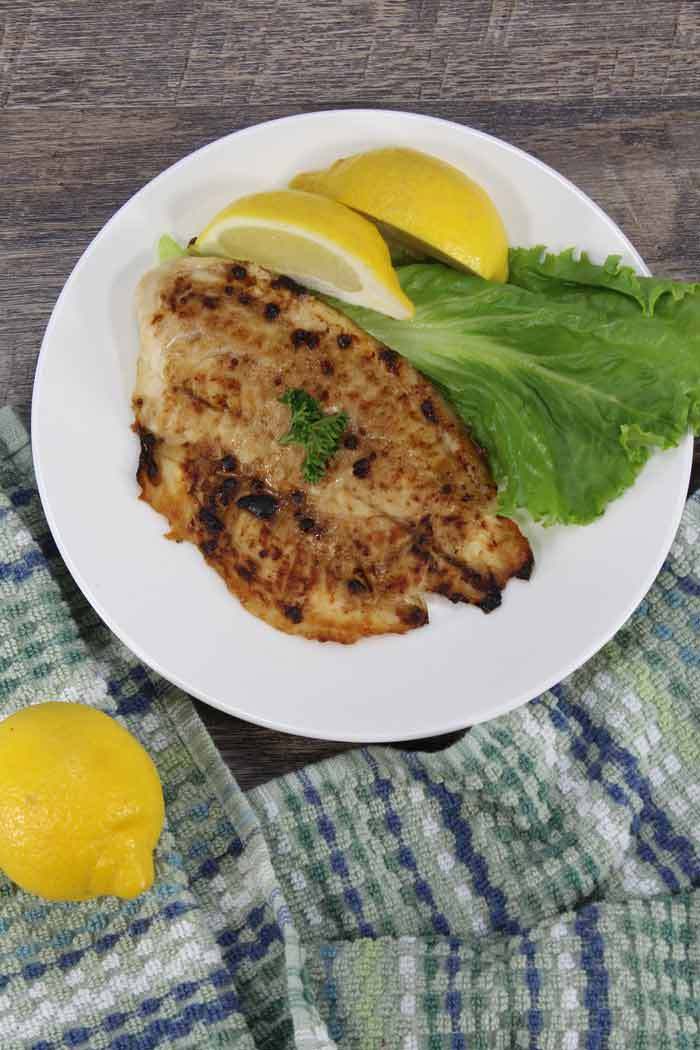 Easy and Tasty With Low Carbs
It only takes four ingredients to make this tilapia, and outside of the tilapia, you probably have all of them in your kitchen right now. If you love fish, you might even have the tilapia in your freezer, as well. It's a simple dish that comes together in a snap and requires so few ingredients that it's the perfect meal for any time of the week, whether it's a rushed weekday or a laid-back weekend.
Seriously, it doesn't get much easier than this recipe. Spray a broiler with non-stick spray, place the fish, brush them with the sauce, and broil for under 10 minutes. That's it. You'll be in and out of the kitchen in a half hour or less, which makes this a winner on every front. Delicious? Check. Easy? Check. Fast? Check, check.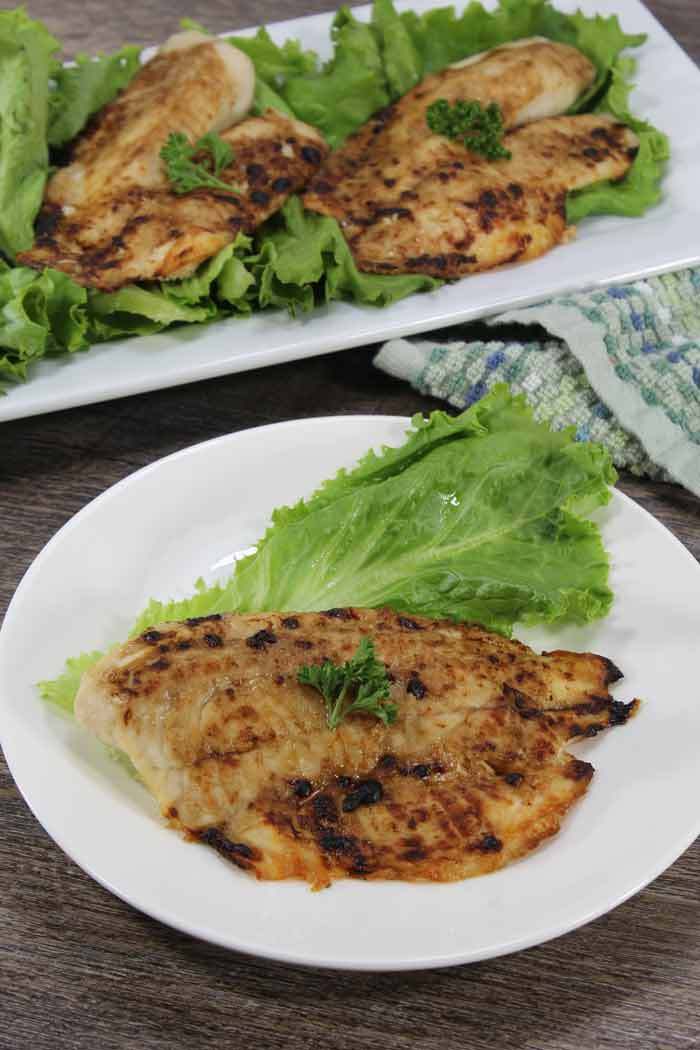 Healthy For Active Men
If you've been doing keto for any length of time, you know that keto can be done using healthy foods and incredibly unhealthy foods. The idea is to help you lower your weight without raising your blood pressure, cholesterol, and triglycerides.
That's why this tilapia recipe is such a great option. It's a lean, healthy meat that helps you get in the recommended three servings of fish per week. It adds a big kick of flavor and healthy protein because, as delicious as it is, not everything on a keto diet can have bacon and cheese.
Wasabi-Glazed Tilapia
This wasabi-glazed tilapia recipe is an excellent source of healthy fats with minimum carbs for guys who are looking for tasty keto dinner ideas.
Ingredients:
4 fresh or frozen tilapia fillets
2 Tablespoons soy sauce
1 Tablespoon horseradish
1 teaspoon oil
Preparation:
1. Preheat oven broiler.
2. Thaw fish fillets if frozen (I put mine in a bowl of hot water. It only takes a few minutes for them to thaw completely).
3. Rinse fish and pat dry.
4. Spray broiler pan with non-stick cooking spray.
5. Place fish fillets on broiler pan.
6. In small bowl combine soy sauce, horseradish, and oil till blended.
7. Brush soy sauce mixture on fish fillets.
8. Place broiler pan underneath heating element in your oven and cook for approximately 7 minutes till fish is completely done (fish should be opaque and flakey).
9. Serve and enjoy!
Give This Keto Wasabi Glazed Tilapia Recipe A Try
If you're looking for a lean protein source that's full of flavor and keeps you on your keto journey, give this wasabi glazed tilapia a try. It only takes a few minutes to make this protein packed dish that's perfect for feeding a family or keeping on hand for leftovers. You can't argue with tasty and healthy!