Written by:
James Hills
Created: 09 March 2023 Last Updated: 10 October 2023
Trending
Hits: 1122
Reading time: 10:58
A spring road trip on a motorcycle is like being set free after being locked up inside the house all winter. The wind carries you along the roads, taking you to places of beauty and adventure that can't be experienced any other way. It's time to start planning your springtime ride, so here are some tips for making it an unforgettable journey!
Taking off on two wheels with nothing but the open road ahead is an experience like no other. Something about the freedom of hitting the highway during the warming days of spring stirs up feelings of excitement and anticipation in even the most seasoned rider. Whether this will be your first extended motorcycling excursion or if you're looking for ways to make sure your next one goes smoothly, these helpful tips should get you started in the right direction.
Preparation is key - from packing smartly to researching routes when embarking on a long-distance motorcycle trip. With a little extra effort invested in advance, you'll have more time to enjoy yourself while cruising down those twisty backroads and discovering new sights around every corner! So let's go over some essential items that need tending before setting out—it's time to kickstart your plans for a memorable springtime ride!
Get Your Bike Ready For Spring Riding
Before planning a spring motorcycle road trip, make sure your bike is ready. This is especially important if you are in an area where you haven't had a chance to ride during the winter.
You should begin with regular maintenance such as checking the oil and brakes to ensure they are in good condition. Investing in upgraded protective gear like a helmet, gloves, and boots that might be worn or have holes will keep you safe when riding. Additionally, look over safety and comfort parts of your bike. Remember to check your road glide windshield, and other aspects of your touring bike such as suspension, seat, and grips to ensure that everything is as safe and comfortable as possible before you head out.
Additionally, suppose you are planning a long road trip route. In that case, you may want to investigate getting a fuel storage system for refueling on the go as well as adding accessories that can be used for storing tools or other belongings so they are safe from weather and road grime.
Finally, don't forget navigation systems to help you stay on track during long rides. Most riders have smartphones with access to apps that they can use for staying on track while on the road, but you might want to invest in a more robust system so you don't have to have your phone exposed where it could fall if the mount fails.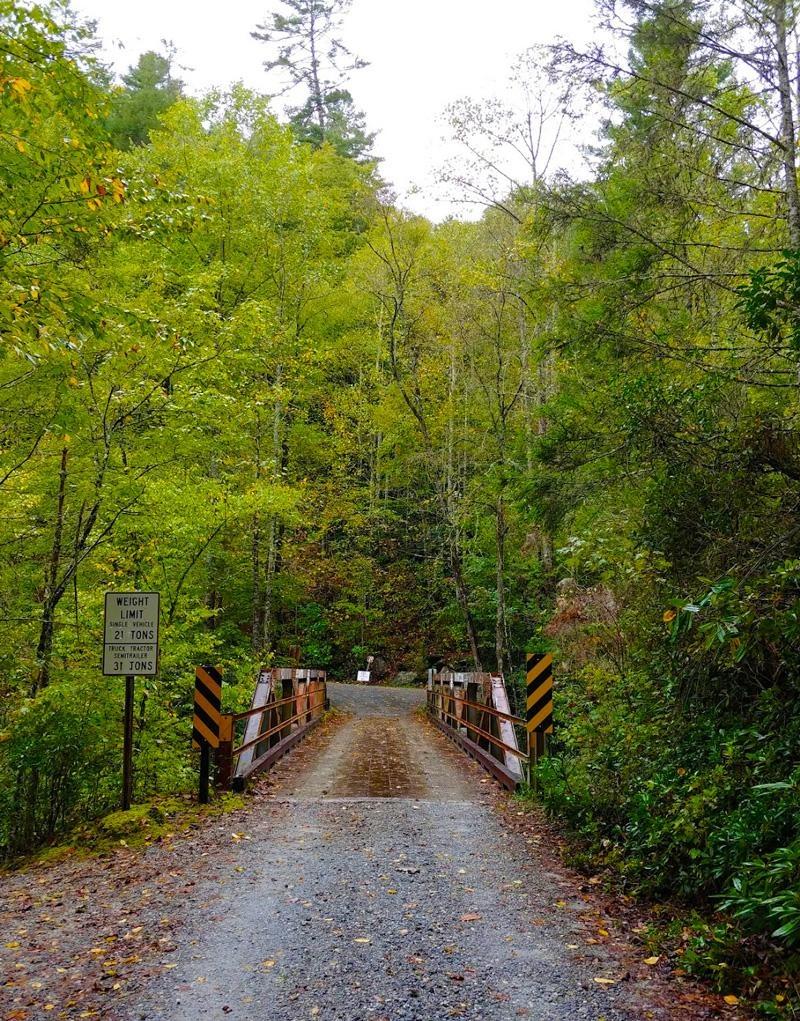 What To Consider When Planning The Perfect Route
Planning the perfect route for your motorcycle road trip requires careful consideration of several factors. Some popular iconic motorcycle touring destinations for spring include Iceland Circle Tour or a Ice Cave Tour of Iceland, traveling the Trans Canada Highway, cruising through North Carolina's Tail of the Dragon or a retro ride along California's Pacific Coast Highway. if you're looking for ideas. However, while there are those iconic places for your bike trip, don't let that dissuade you from trying something right in your own backyard.
Even just doing a road trip close to home such as a BBQ tour around North Carolina or a visit to some Florida beach towns like Daytona, St Pete, or Fort Meyers before they get flooded with summer vacationers can be an awesome spring motorcycle trip idea.
Pick A Route That Matches Your Ability
First and foremost, you should assess your own ability when deciding on a riding style. Think about how experienced or comfortable you are with long-distance rides, turns, hills and other challenging terrain. That will help you determine if taking an interstate highway is best or if you should opt for more winding roads. While you want to have fun, you also don't want to plan a route that is too long or too challenging for you to fully enjoy.
The Ideal Route Should Match Your Riding Style
Your riding style also plays a role in choosing the perfect route. This is different than your ability since sometimes even the most experienced riders with the best bikes just simply prefer a leisurely road trip to enjoy some fresh air.
This will ultimately determine where you go and what you plan to see along the route. Some folks want to put long hours in as they cross vast parts of the countryside and others prefer to just spend more of their time cruising around boardwalk areas in beach towns while looking for the perfect bar to stop at and make new friends.
Plan Your Trip Around Attractions That You Want To See
Finally, another way to plan your spring motorcycle road trip route is to create a list of attractions you want to see. This works best if you already know that you want to do a Route 66 road trip, or a tour around Utah's Mighty Five national parks. Once you know generally where you want to go, by putting together specific stops you want to me it will allow you to plan out your schedule so that you have plenty of time to do and see everything.
Check Local Laws Before You Hit The Road
As you plan your motorcycle road trip, you must be aware of the local laws and regulations related to motorcycles. This can vary by state or region, so checking specific motorcycle road laws before leaving on your journey is essential for a safe and enjoyable experience.
For instance, in California, motorcycles are permitted to do lane splitting but in other states like Hawaii lane splitting and filtering are technically illegal - but they allow shoulder surfing, where a motorcyclist may pass stopped vehicles on an unobstructed shoulder and where the road has two or more lanes of traffic traveling in the same direction.
This is just one aspect of how motorcycle laws differ from state to state. Knowing what these local motorcycle laws are will help ensure that you don't find yourself in any unnecessary trouble while out on the open road. This obviously goes for personal injury and liability laws as well. This is why we always suggest that you have good legal counsel in your phone such as a motorcycle accident lawyer from Domingo Garcia before heading out on a long road trip. You just never know what might be waiting for you out there.
Unfortunately, motorcycles are a big target since, quite frankly, a lot of riders tend to be aggressive and carefree and so cops, as well as local politicians, like to turn incidents into examples.
So, to protect yourself, start with researching the states you'll be traveling through for their individual requirements regarding helmets, other safety gear, and speed limits. Also, don't forget to pay attention to any additional restrictions, such as noise ordinances or restricted hours of operation. Being prepared could save you from getting pulled over and having an unpleasant encounter with law enforcement.
It's also beneficial to familiarize yourself with common courtesy guidelines before embarking on your motorcycle road trip - like signaling when changing lanes, reducing speed when passing horses or cyclists, not riding between two cars in adjacent lanes (unless legal where permitted), etc.. Some riders even prefer not to avoid travel during peak times due to more congested roads and a higher risk of collisions. Ultimately, being mindful of all applicable laws will keep you and those around you safe throughout your motorcycle trip!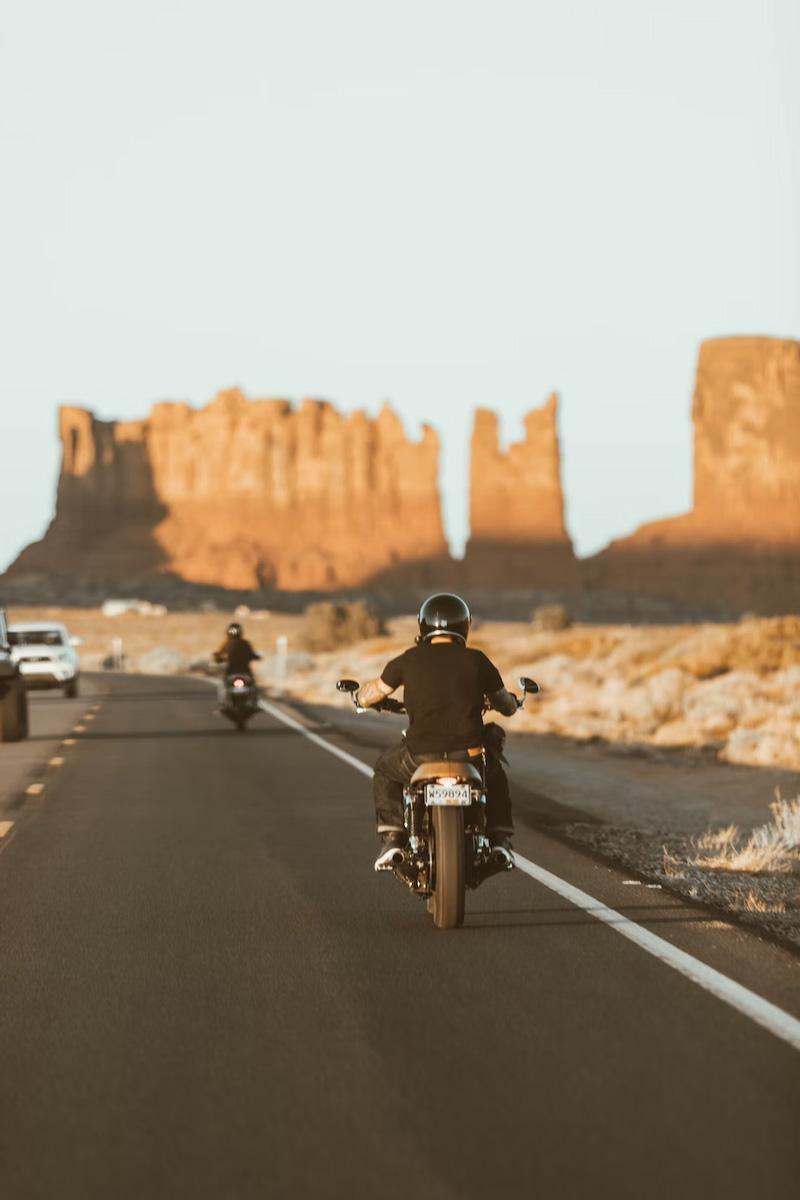 Should You Do A Motorcycle Tour Or Go Out Alone?
Deciding whether to embark on a motorcycle tour or head out alone can be tough. For some, the thought of group travel and adventure rides is exciting. For others, the idea of solo ride may feel more appealing. If you're trying to decide between these two options for your spring motorcycle road trip planning, there are several factors to consider.
One key factor when choosing is the level of independence you want for your journey. Motorcycle tours tend to provide travelers with an organized itinerary and route and lodging arrangements in each destination along the way - leaving fewer decisions up to individuals. A solo ride allows riders more freedom: they can go at their own pace and make new plans as desired without worrying about holding back anyone else in their party.
Another important point to think about is safety. Taking part in a guided tour offers numerous advantages from a security standpoint - such as access to local knowledge and expertise, assistance if someone has mechanical issues, and built-in camaraderie among fellow riders that could come in handy during emergency situations. On the other hand, traveling independently means having total control over every aspect of your experience - including safety measures like following speed limits and taking regular breaks throughout long stretches of road trips.
No matter which option you choose for your upcoming Spring motorcycle road trip planning, it's important to understand both pros and cons so you can make an informed decision that works best for you!
Plan Ahead And Be Prepared For Road and Weather Conditions
Ah, the joy of a motorcycle road trip: wind in your hair, sun on your face - what could be better? Well, how about cold rain and bitter winds slapping you around like an unruly child? If that doesn't sound appealing to you, then it's important to know which weather conditions you may encounter ahead of time.
The first step is to check the forecast for the entire length of your ride. Pay particular attention to temperature variations and potential storms along the way. Make sure you have all necessary cold-weather riding gear and rain protection gear so that you're ready for any adverse weather changes while out on the open road. Wind protection gear can also come in handy if there are gusts or strong headwinds during your journey.
If extreme weather is predicted at any point during your trip, don't take chances with Mother Nature – plan alternative routes and activities before setting off, just in case! This is especially true if traveling solo as extreme weather preparedness gives you more control over where and when you travel than relying solely on luck.
Planning ahead is essential; not only will it make your experience much more enjoyable but keep you safe too!
Enjoy The Journey But, Plan Pit Stops Along The Way
Now that you have a handle on the weather conditions, it's time to plan for pit stops along your spring motorcycle road trip. Long-distance riding can be physically and mentally challenging even in the most ideal of circumstances. If possible, plan for at least one rest stop every two hours or so. This is especially important if multiple riders are involved; everyone will need some time off their bike to stretch their legs. Here are three tips for planning effective pit stops:
1. Make sure each stop provides something unique: Whether it's an interesting roadside attraction, historical site, scenic overlook, or just a pleasant place to take a break from the open road - try to make each pit stop special and memorable for all who are participating in the ride.
2. Plan out meals and snacks ahead of time: Eating healthy foods while traveling long distances by motorcycle is essential and should not be overlooked when route planning. Consider packing light lunches and snacks with plenty of hydration options such as water, energy drinks, protein bars etc., so that you won't have to worry about finding places to eat during your journey.
3. Have emergency supplies ready: Always carry with you basic repair tools like tire plugs/patches and extra fluids (engine oil etc.). For longer trips consider bringing spare parts such as spark plugs, air filters etc., as well as first-aid kits containing bandages and other necessities in case of any unexpected incidents along your way.
Planning for these contingencies before setting out on your next adventure ensures that you'll be prepared no matter what comes up unexpectedly during your travels!
A Spring Motorcycle Trip Is One Of The Best Journeys A Man Can Take
As you embark on your spring motorcycle road trip, don't forget to take the time to enjoy it. Don't rush through the journey; instead, savor each moment and appreciate all of the sights along the way.
When planning out the route for your trip, make sure that it's something manageable. Being realistic about your riding ability and style is key in having an enjoyable experience. Remember to check local laws before hitting the road so nothing can damage my adventure!
Whether you decide to do a guided tour or head out alone, safety should always be priority number one when traveling by motorcycle. Take into account any potential weather conditions or challenges you may encounter during your ride and plan ahead accordingly. With these tips in mind, I'm sure you'll have a memorable and safe experience as you hit the open roads this season!
---