Noise-induced hearing loss is a serious issue, and it's time to take action. With Puro Sound Labs' PuroPro Noise Canceling Headphones, you can make sure your family's ears are protected from damaging sounds. These headphones offer the perfect blend of convenience and protection in one package - allowing you to stay connected to the world without having to worry about potential long-term damage. As they say, an ounce of prevention is worth a pound of cure; with these headphones, you're proactively taking steps to ensure everyone in your family can enjoy sound for years to come.
Puro Sound Labs Was Formed To Help Reduce Noise Induced Hearing Loss
You can do your part in the fight against Noise-Induced Hearing Loss by choosing Puro Sound Labs' PuroPro Noise Canceling Headphones - they'll help keep you, and those around you, safe from hearing damage. Founded in 2014 by Dave Russell after his daughter developed NIHL, Puro Sound Lab's mission is to provide healthy and affordable products to protect consumer's hearing. Their range of headphones include the world's only studio-grade Bluetooth headphone that are volume-limited to 85 dB with 82% noise isolation for a perfect listening experience. The signature flat frequency response curve called Puro Balanced Response™ was created with research done by Dr. Sean Olive of the Harman Institute. The headphones also have PuroCalm sound-isolating earmuffs providing 27dB of safe broad spectrum noise reduction making them great for use in noisy environments such as airplanes. With their family values and commitment to social responsibility, Puro Sound Labs donates a portion of each sale towards hearing loss research, so you know your purchase is helping make a difference!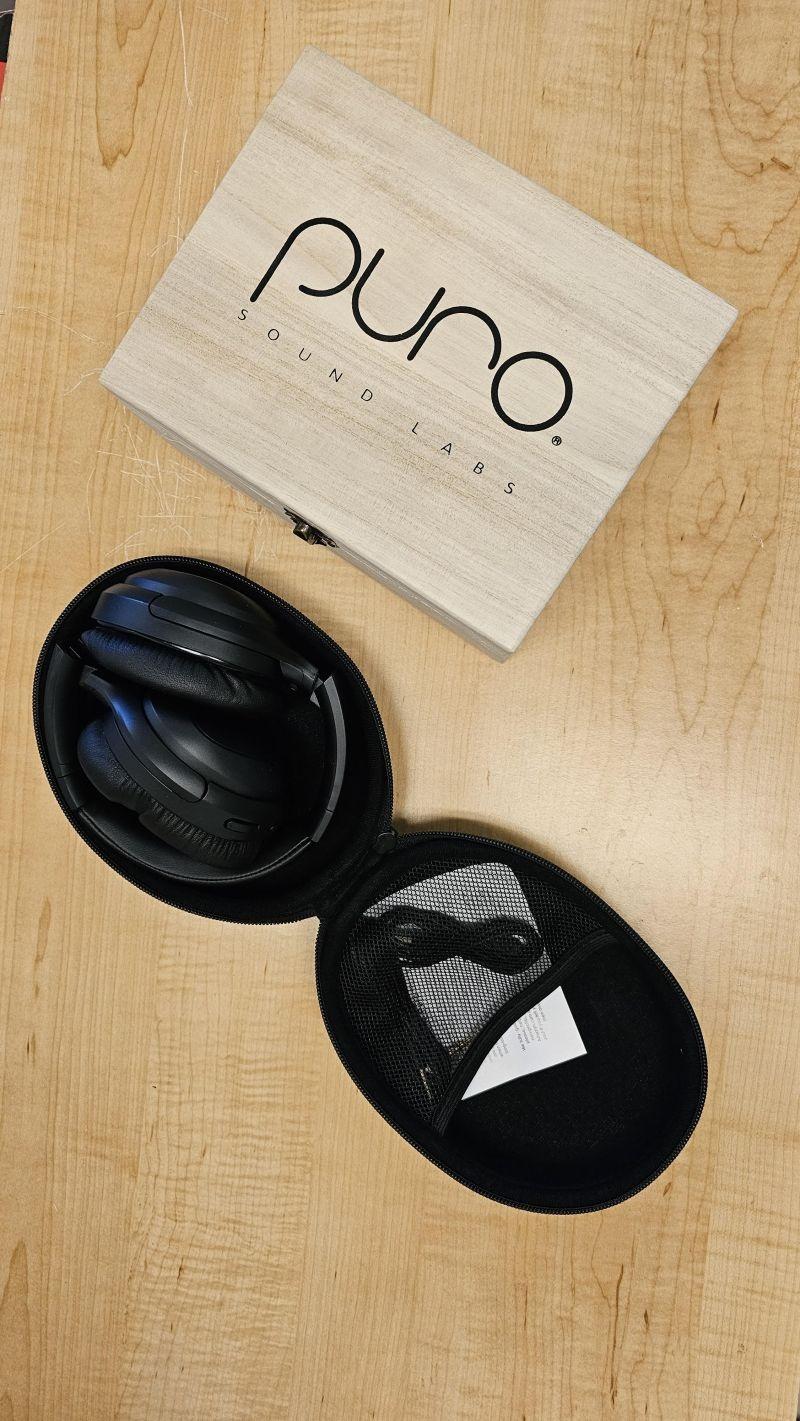 About The PuroPro Heaphones
The PuroPro headphones provide a state-of-the-art solution to reducing noise, with their hybrid active noise canceling and volume limiting technology that'll help you make smart choices to limit your exposure to dangerously high music volume while still enjoying great quality audio. With up to 32 hours of playtime, the PuroPro headphones also feature memory foam ear cushions and a foldable design for easy portability. The audio quality is top notch with the Puro Balanced Response Curve producing studio grade sound every time.
Moreover, the product is designed with safety in mind as it has two levels of noise reduction—up to 32dB at Level 1 and 15dB at Level 2—and adjustable volume limiting between 85dB and 95dB. Plus, the PuroPro headphones come from a reputable manufacturer (Puro Sound Labs) that prioritizes protecting people's hearing health.
Product Specs:
Type: Wireless Over Ear Bluetooth Headphones
Playtime: Up to 32 hours
Noise Reduction: Level 1- 32dB, Level 2- 15dB
Volume Limiting: Choose between 85dB and 95dB
Audio Quality: Studio grade with Puro Balanced Response Curve
Ear Cushions: Memory foam
Design: Foldable and durable with protein leather ear cushions and headband
Pros:
State-of-the-art technology helps reduce noise induced hearing loss by limiting to 85 db or 95bd depending on the listening mode
Active and Passive noise cancelation helps reduce background noise so you don't need to turn the headphones up loud to listen
Long playtime of up to 32 hours battery life
Memory foam ear cushions offer comfort during long listening sessions
Foldable design and hard case makes it easy to transport headphones anywhere, including in backpacks and luggage
Reputable manufacturer prioritizes protecting people's hearing health
Cons:
Materials feel and design elements lack the luxury feel that the PurePro has visually - plastic feel is appropriate for the price point but those comparing these to similar options (at a higher price) from Bose or Sony will quickly notice the difference. Ironically, when you place it on your ears ... the PuroPro headphones are extremely comfortable even for those with big heads like myself.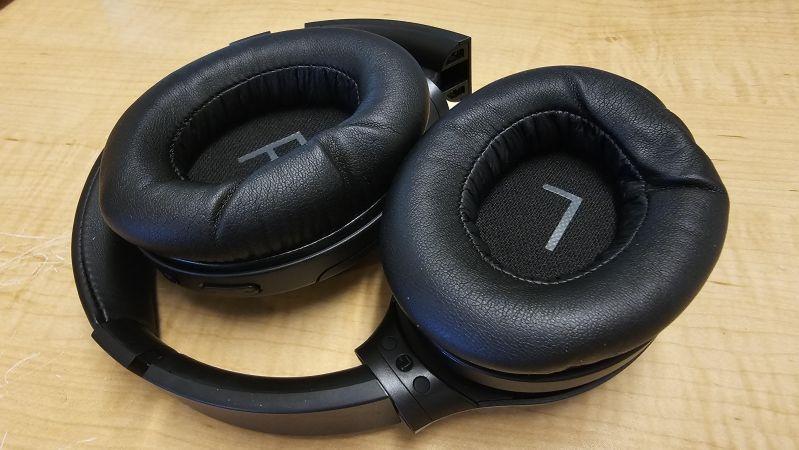 Tips For Dads To Help Prevent Noise-Induced Hearing Loss
An estimated 12.5% of children and adolescents aged 6–19 years (approximately 5.2 million) and 17% of adults aged 20–69 years (approximately 26 million) have suffered permanent hearing damage from excessive noise exposure.
As a dad, you can take steps to protect yourself and your family from noise-induced hearing loss by limiting exposure to loud sounds, adjusting the volume of sound systems, and using hearing protection devices. Here are 4 tips for dads to help prevent noise-induced hearing loss:
Avoid or limit exposure to excessively loud sounds.
Turn down the volume of music systems and select audio devices that are designed to prevent dangerously loud noise.
Move away from the source of loud sounds when possible.
Use hearing protection devices when it is not feasible to avoid exposure to loud sounds or reduce them to a safe level.
By doing these simple steps, dads can ensure that their children and families will not suffer permanent damage from excessive noise exposure and enjoy healthy lives with clear communication for years to come!
It's a serious issue but can be prevented by making smarter decisions. Puro Sound Labs' PuroPro headphones are designed to help reduce that risk and protect your hearing in the long run. So why not take action now? Don't wait until it's too late—invest in Puro Pro headphones today and keep your ears safe for years to come. Why not make sure you're doing all you can to prevent noise-induced hearing loss? Isn't it worth it to take care of something so important?