We spend a lot of time at home. Whether we're working from our bedroom, cooking dinner in the kitchen, or lounging on the couch with our family, it's important to make your house smell good. This blog post will give you some easy ways to do just that!

Stopping Bad Smells From Happening In The First Place
The best way to make your home smell good is to stop bad smells from happening in the first place. Here are a few tips:
Cook With Spices:
Adding spices like cinnamon, thyme, and rosemary to your food will help it smell great while it's cooking. Additionally, take precautions when cooking and storing spices that produce long-term odors such as garlic and curry.
Ventilate Well:
Make sure you keep all of your windows open when cooking or using strong scents, like perfume or air fresheners. This will help them dissipate quickly. While this will not eliminate deep-seated odors, proper ventilation will help reduce the chances that the odors stick around and cause clothing, carpets, drapes and other soft surfaces from collecting the odors.
Wash Your Dishes Promptly:
Dirty dishes can start to smell pretty rank pretty fast, so be sure to wash them as soon as possible.
Eliminate Places Where Water Can Collect And Mold Can Form:
Make sure you clean your shower and tub regularly, and that there is no standing water anywhere in your home. This will help reduce the likelihood of mold growth, which can cause some pretty unpleasant smells. You should also monitor places in your house that might have cracks in concrete and loose or worn siding and shingles that could allow water to seep in.
Most people only look at things like foundation repair and roof repair as a solution to fix catastrophic issues but sometimes the small things lead to big problems. For instance, mold growing in your house can not only make it smell but also produce health dangers that you might not even consider till it's too late to fix easily.
Use Air Fresheners That Eliminate Not Just Mask Odors:
Most air fresheners are just scented sprays but ones such as Febreze are actually odor-eliminators too. This means that they not only cover up bad smells but also get rid of them.
Regular Cleaning:
In addition to stopping smells from happening in the first place, you should also regularly clean your house. This will help keep any bad smells at bay and make your home smell fresh and clean. Here are some tips:
Vacuum often:
This is a great way to remove dust, pet hair, and other allergens that can cause bad odors. Be sure to vacuum all surfaces, including furniture and carpets.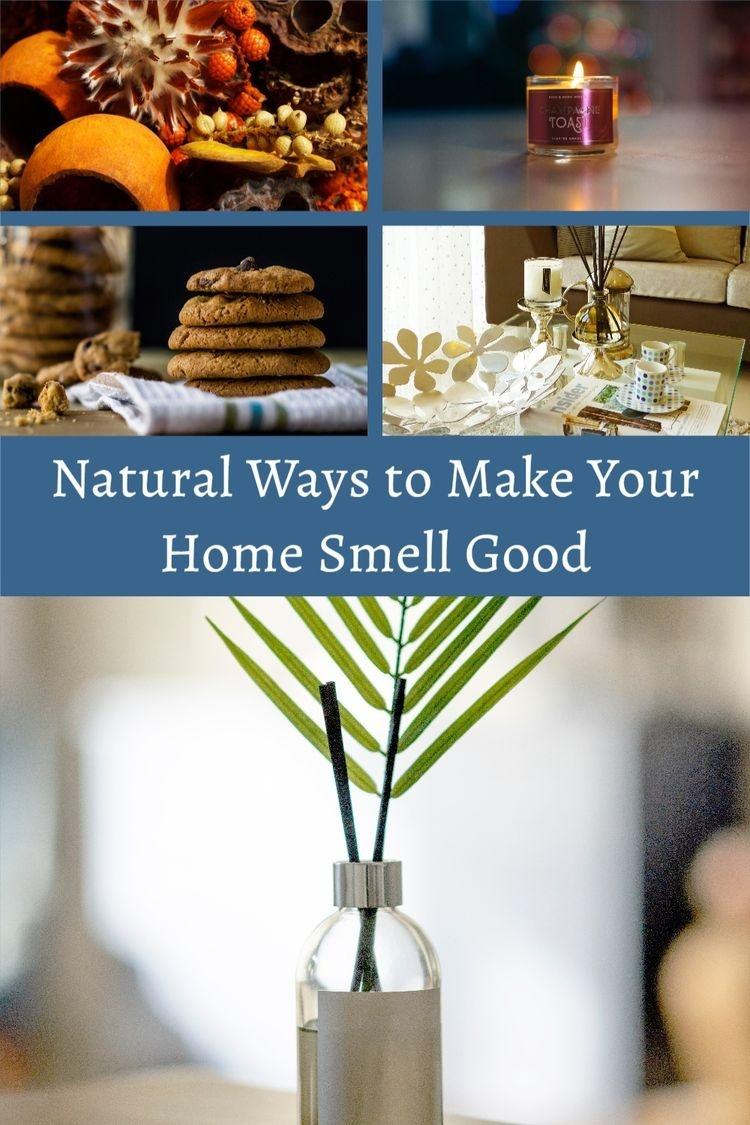 Ways You Can Make Your Home Smell Good By Adding Good Scents Into The Air
In situations where the objective is simply to make your home smell good and not necessarily to eliminate unpleasant odors there are many solutions that you can use. Here are some ideas:
Bake Something Sweet:
Making cookies, cupcakes or other baked goods is an easy way to make your home smell great. You can even try using unique ingredients like vanilla extract and cinnamon in your recipes for added scent! If you are trying to avoid sweets, you can use a trick we've learned from real estate agents who are showing homes and simply place a bowl of vanilla extract in the oven and you will get a similar result.
Simply place two 1-3 teaspoons of vanilla extract in a coffee cup or ceramic ramekin and place it in the oven at 300 degrees. This will generate an amazingly pleasant aroma that will make your home smell great without using chemicals.
Scented Candles And Oil Burners:
Scented candles and oil burners will help add fragrance to the air. Not only do they come in many different, beautiful shapes and sizes but there are countless options for candle scents that will please everyone's senses such as vanilla or lavender. When shopping for them, be sure to read the labels to ensure they're safe around children if you have any at home!
Air Fresheners:
Use room spray instead of using an aerosol version because it won't damage furniture or carpeting like other sprays might. Depending on the people and animals in your home, the use of air fresheners should be limited as scents can cause allergies when sprayed into the air. You should also opt for unscented versions so kids with asthma aren't affected by strong smells.
Instead of air freshener sprays, you can also consider plug-in air fresheners that diffuse the smell into the air. These take longer to have a similar effect compared to a can of air freshener that you can spray all over a room to mask pretty much any odor.
Potpourri Or Bowls Of Dried Fruit:
If you have a bowl of potpourri or dried fruit sitting out, the natural scents will be released into the air and make your home smell great. Be sure to change it up every once in a while so it doesn't get too stale!
Making Your Home Smell Good Is About More Than Just Masking Odors!
There are many ways to make your home smell good and we've provided a few tips for you. You can opt for baking something sweet, using scented candles or oil burners, adding potpourri bowls of dried fruit in your home, or even simply changing the air freshener every once in a while! The key is finding what works best for you and making it part of your routine so that any bad smells won't linger.