Looking for a fun and family-friendly cookie recipe for a cold winter day? Look no further than our easy to make Hot Chocolate Cookies! We kicked things up a notch on the classic by adding colored marshmallows because we know kids of all ages love these "Lucky Charms" marshmallows but you can go boring and conservative by using any standard mini marshmallows if you prefer. Whichever way you go, kids are going to love this as much as you do!
Hot Chocolate Cookies Recipe Ingredients:
1 cup of butter
3/4 cup light brown sugar
1 cup of hot chocolate mix
2 eggs
1 tsp salt
1 tbsp vanilla
1 tsp baking soda
2 1/4 cups flour
1/2 bag of milk chocolate chips
1/2 bag of white chocolate chips
1 cup dehydrated marshmallows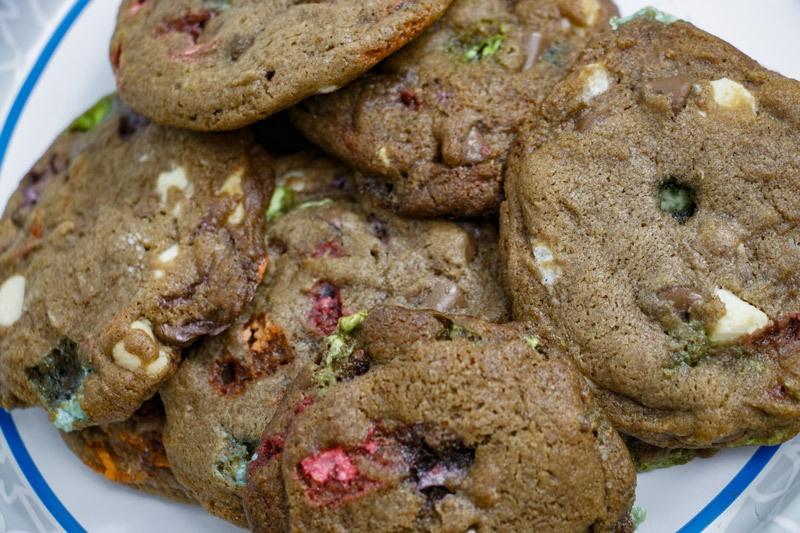 Combine all the ingredients (except chips and marshmallows) together in a large mixing bowl until well mixed.
Then add in the chips and dehydrated marshmallows with the marshmallows being added last and just before you are ready to bake. There are a few different options you can make here to put your own spin on the Hot Chocolate Cookies. For instance, my wife prefers dark chocolate chips, whereas I prefer milk since it is a bit sweeter. Likewise, the colored (and flavored) "Lucky Charms Marshmallows" can be a little weird. However, I dig the extra pop of color and think that makes these cookies a super fun recipe for dads with kids at home for a nice winter treat.
However, you should absolutely avoid adding the marshmallows until the last minute. This is because the dehydrated marshmallows will soak up any moisture in the cookie dough and begin to soften. This results in more of a smeary look that just looks messy. It's tough as is to keep them together but doing it quickly helps.
Spoon the cookie dough into balls and bake at 375 for 8-10 min.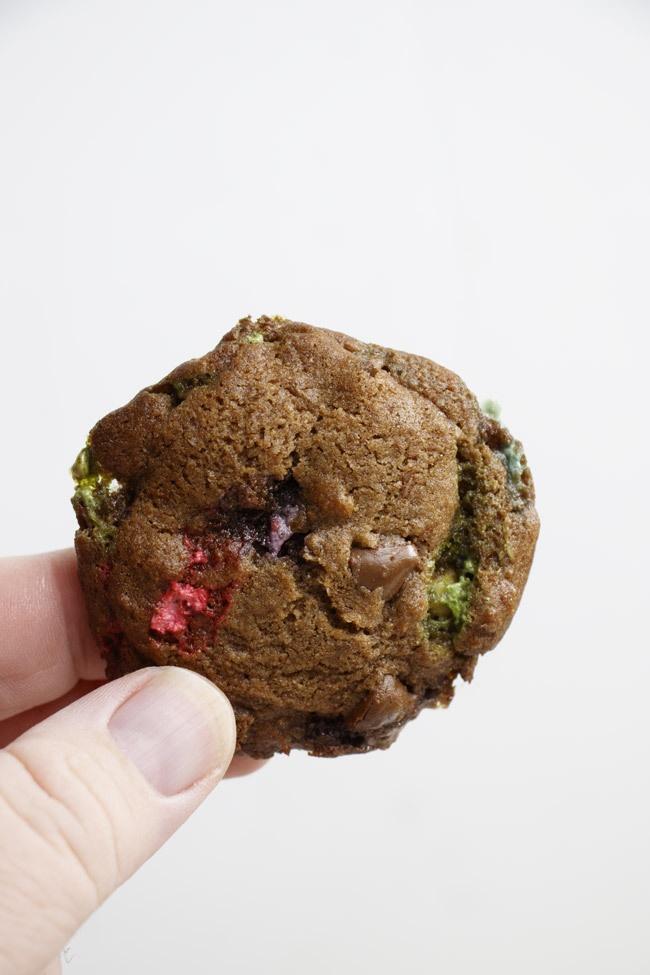 Take them out of the oven and let them rest a bit before eating since while the cookie itself might be ok to touch, the molten chocolate chips can retain heat longer. If it's just you enjoying them but any dad who might be making these for their kids will want to watch out and avoid any unintended screaming caused by a burned mouth!