Written by:
James Hills
Created: 27 November 2023 Last Updated: 27 November 2023
Top Blog
Hits: 5410
Reading time: 01:50
There are few things as simple and delicious as a chicken salad sandwich but like many things simple ... the joy comes with the creativity it affords you. In this case, the concept of "Chicken Salad" is taking chunks of chicken and mixing it with mayonnaise before placing it between two pieces of bread to complete the sandwich. However, this time I was inspired by a person I met recently while traveling. While parading through Lafayette, Louisiana on a Mardi Gras float she whipped out a Chicken Salad Sandwich that added grapes and almonds ... the combination of sweet and savory sounded intriguing and so I had to make it once I got home!
While her sandwich was made with simple white bread, I like to make "salad sandwiches" in pita bread since it just makes for a fun pocket without stuff falling out of the sides.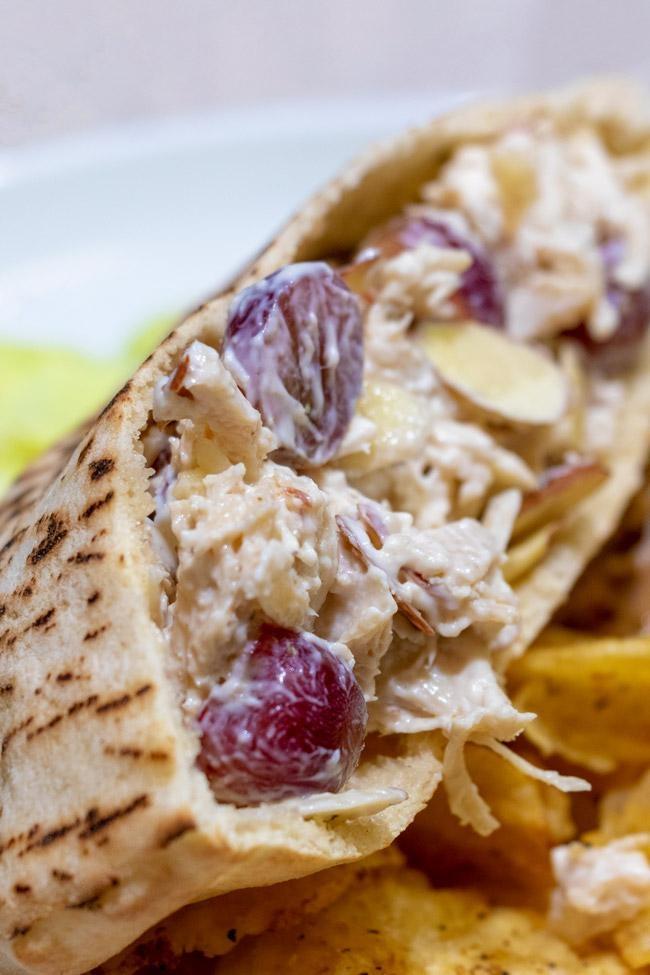 Chicken Salad With Grapes And Almonds Recipe
Truthfully, this recipe has quite a lot of leeway for you to make it to your tastes. For instance, my wife prefers it with Miracle Whip instead of mayonnaise and I tend to like it extra creamy so adjust the proportions accordingly.
Ingredients:
3 Perdue Farms Chicken Breasts
2 Cups of Red Grapes
1 Cup of Thin-Sliced Almonds
2 Cups of Mayonaise
Season Salt, Pepper and Cajun Spice to taste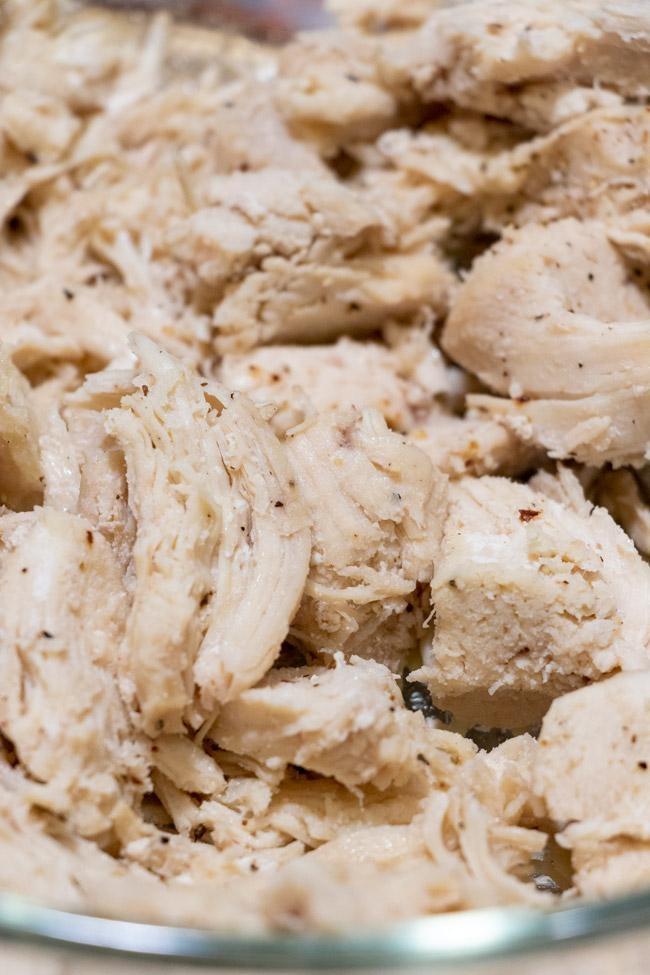 Preparation:
Boil the Perdue Chicken Breasts till cooked completely then chunk them so the pieces are bite-sized but not chopped. I do this by cutting it with a fork to give each piece a rough texture. This, however, is completely up to your preferences.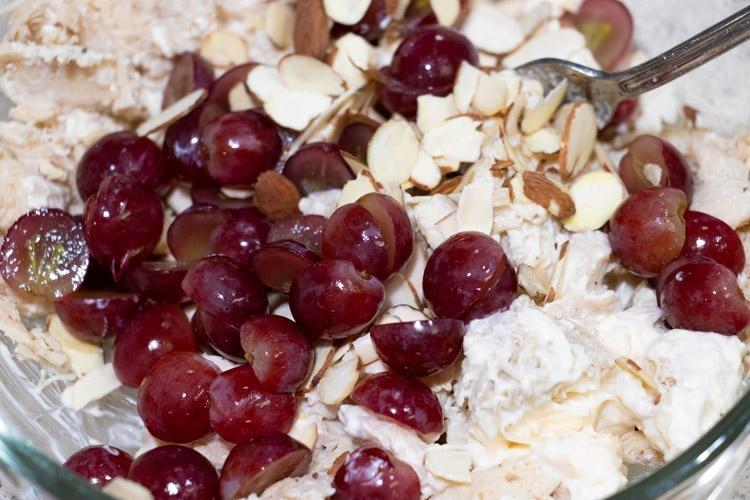 While the chicken is cooking, wash the grapes then chop them in half and add to the large mixing bowl along with the thing-sliced almonds.
Once the chicken is chunked, place it in the mixing bowl with mayonnaise, season salt, and cajun spices and mix together.
While you can eat the Chicken Salad right there, it tastes better if you let the flavors come together. Because of this, the recipe makes a great recipe to whip up before the kids come home from school or for a family event so that it's ready to pull out of the fridge and serve quickly.
---