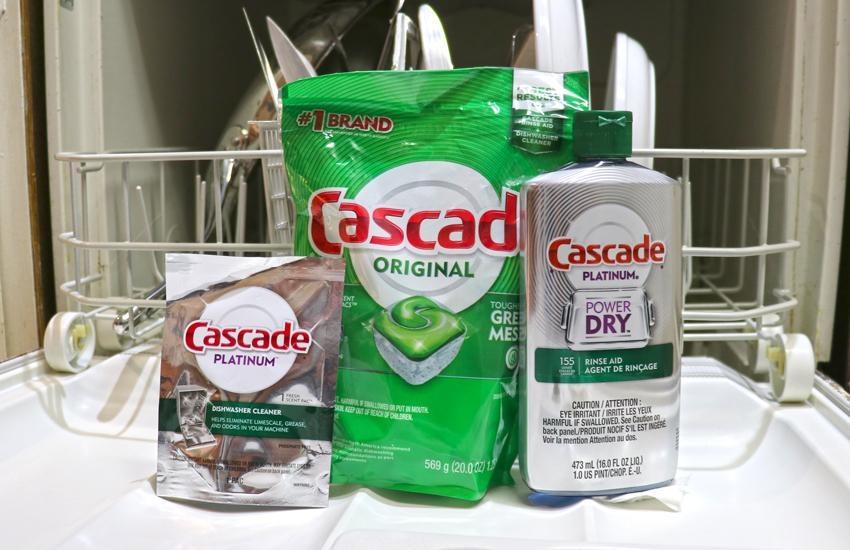 Washing the dishes might not seem the most manly of activities but when you ask around, it's clear that this duty is pretty common among men I know. I don't know if that's because it's dirty and gross to handle dishes but it's an important job that requires the right skills and tools to do it right. That's why I'm partnering with Cascade at Walmart to talk about three of their products and how they can help keep your dishes looking like new and dishwasher performing to its optimum potential!
Cascade makes some of our favorite products, including the Cascade Original ActionPacs that make it easy for everyday use. Simply place the ActionPac in the detergent spot and forget about measuring. It helps clean the dishes while also removing stains.
While this is good for getting the dishes clean, your dishwasher itself needs help too. That's where a good dishwasher cleaner comes into play. Over time, your dishwasher may face buildups of grease, limescale and odors from food that has washed … or not totally washed out of the dishwasher. That's why you need a product like Cascade Platinum Dishwasher Cleaner to keep it running like new.
Simply add it to your empty dishwasher the way you would an ActionPac and run the cycle. Use it once per month to keep everything clean and fresh. v Not only will it look and smell better but the performance improvement will also result in cleaner dishes and less maintenance issues down the road. Finally, there's the Cascade Platinum Dishwasher Rinse Aid. While the ActionPacs do a great job of cleaning for the ultimate spotless shine, a rinse aid will help you get the most out of your dish washing routine. Cascade Platinum Rinse Aid leaves you with virtually spot-free, impeccably dried, shiny dishes. Without rinse aid and a fresh-smelling dishwasher, your dishes may not be as clean as they could be.
Visit Walmart and Walmart.com to stock up on Cascade dishwashing products to keep your dishes clean and sparkling, and your dishwasher clean and sparkling, too.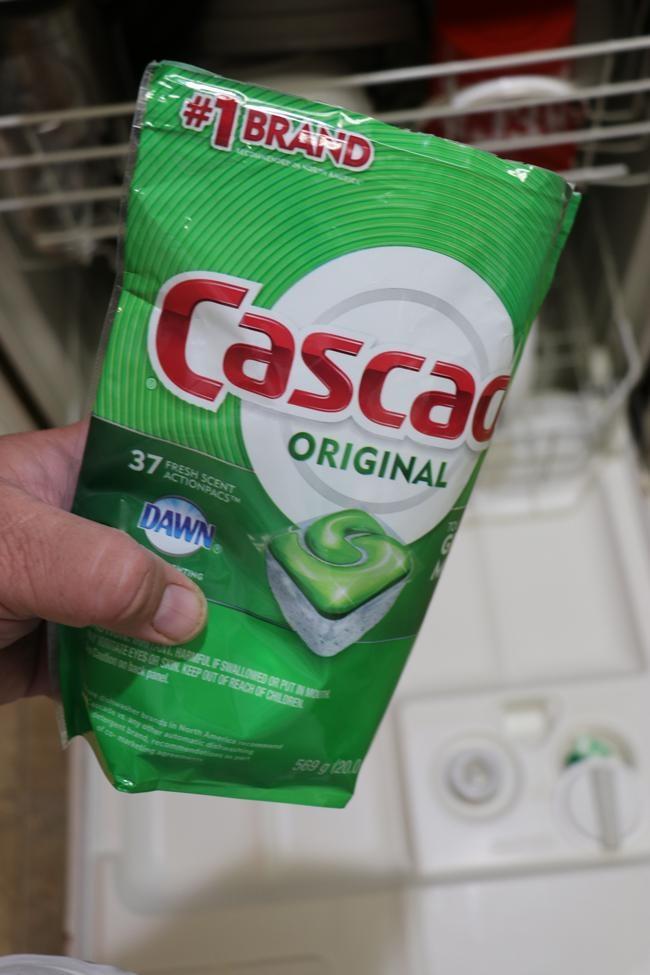 Guys on this Influencer Campaign Include:
Each of our campaigns strives to bring male voices together to showcase brands that men love. This campaign promoting Cascade at Walmart features ...
James from ManTripping.com
Colby from DaysOfADomesticDad.com
Flexing Some Muscle On My Daily Chores
Rick from RickOnTheRocks.com
Easy Ways to Boost Your Dish Washing Routine
Chris from DadOfDivas.com
Use Cascade To Make Your Dishes Spotless
Daniel, the Consumer King from ConsumerQueen.com