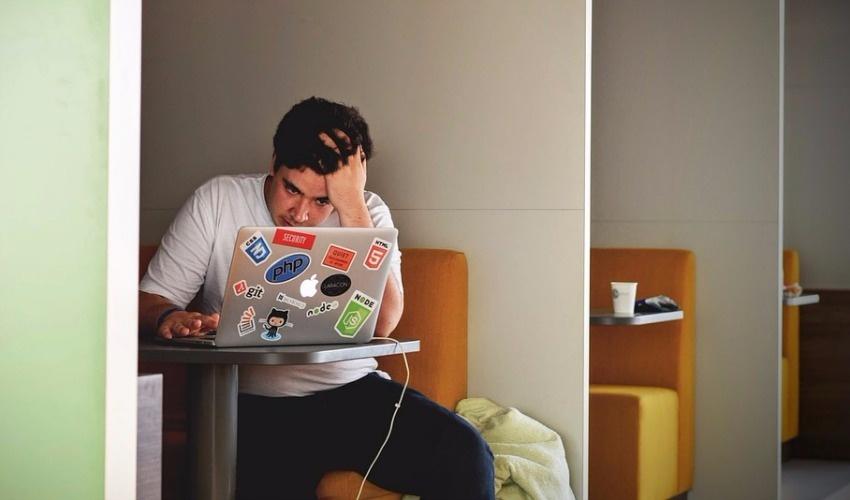 One of the challenges facing every blogger is the negotiation dance with brands. For some campaigns one might get $500 and on the next you might only get offered $250 ... and once in a while you might get much much more! For me personally, when writing at ManTripping.com this is a challenge I constantly face. The reality is that I don't have a standard rate and depending on the sponsor, I'm willing to work for different amounts and even alternative types of compensation.
At gatherings of bloggers that I attend, this question of "How to price a sponsored post?" is a source of constant debate. Unfortunately for brands as well as bloggers is that there's really no "right answer" since the process is highly complex and there are too many variables to create a simple and effective equation. As a result, there is certainly not a single way to look at the discussion. This is a subject that each brand and each blogger must look at on their own and set value, expectations and prices accordingly. For instance, it's possible to get a group of male bloggers to do a post about your brand for only $100 ... but it's not going to be the top tier and it might not be promoted very well. However, as you offer more the compensation will generally scale accordingly.
For me personally, on my site, I start with a range between $250-$700 with the average target price being about $500. However, I will also go lower if it's a product, brand or experience that I really love. While different bloggers will charge different amounts and have different conditions, I think the following factors are pretty universal for most male bloggers.
Factors That Influence Sponsored Blog Posts Budgets:
How much reach does the influencer have and where? This is often times the most important factor (even though it really shouldn't be), but it is also highly variable and the value is dependent on an individual campaign's goals. For instance on one campaign the brand may seek bloggers with high UMV but the next they want strong UMVs but more so they need big Snapchat or Instagram numbers. This can make a big difference when determining the budget required since it is often times a matter of supply and demand.
Is there a specific niche that the brand is looking for? Bloggers in the multicultural space have done a great job of exploiting their relatively small numbers but high value to brands looking to reach their audiences. As a result, it's not uncommon for these influencers to demand 3 or 4 times the compensation that a similar white, suburban mom blogger might. Male fashion bloggers are a similarly highly coveted group that have managed to leverage their niche extremely well too. To an extent, so have most male influencers and dad bloggers compared to how "mommy bloggers" have become a comodity.
Does the influencer have genuine influence? For instance, you might have two sites with 100k UMV but one is run by a guy who is constantly speaking at conferences and featured in guest posts on other sites - but the other isn't. That person who's influence is valued by others will demand a higher rate, regardless of reach.
How easy is the brand to work with? Is the brand requesting that a blogger comply with a complicated tracking and reporting system that might include specific tracking links and stats to report or is there a network interface that handles all that. Likewise do they require awkward copy, multiple hashtags and specific anchor text. By having a request for "Check out our great widget today" as a required link text, that inhibits my freedom to serve your objective in the best way for my site. Depending on what's required I will either charge more this time or certainly next time if that's what I've learned to expect.
Is the brand or product a good fit for my site? Brands typically make this decision on their own without considering what a blogger might think. However, sometimes you just get weird pitches a that need your crafting to work. If I have a product that I might not post about but they are offering $1,000 I'm more likely to get creative and find a way to make it awesome than I might for only $100. Ultimately though, I'm not going to post something if it doesn't fit the site. Brands and blogger networks that allow me freedom to make things work tend to get a discount here since the content is going to fit my audience better and it's easier to write.
Is it a single post or a sustained ambassador campaign? If you offer me a $5,000 contract for a year, even though the per-post price might be less than my target there is a great chance I'm going to say yes. This is because I value relationships and I enjoy telling the story of a brand over time. Also, it makes it easier for me since that's something I have "locked in" and I have guaranteed income for a set period of time.
Is it something that I enjoy doing? I enjoy going to restaurants, I love playing with smart home and mobile devices, and I live for travel. When brands approach me for these type of campaigns, I'm generally willing to negotiate.
What's required of the post? The amount of work required, including: number of social shares, photos, recipe creation, creating a craft, or home DIY projects all take time. This obviously impact the price dramatically because there's a lot more work to do.
Is there alternative compensation included? This might include a cool experience, "free products", or access to content that might be valuable to me. Generally, this is a pretty minor factor - though I'd play ball for good lenses and cutting-edge tech gear or a trip to Fiji!
Will there be an exclusivity term? This is a factor that I think all bloggers hate. Brands see it as valuable since they don't want to pay for their message to be on a site next to their competitor. I understand their concern, but at the same time, it limits my ability to make money and more importantly it limits my ability to share stuff that my readers want to know about. Because of this, I typically add a significant modifier to my campaigns to compensate for potential lost revenue and credibility. Most male bloggers we work with do similarly.
Sometimes It's Just Random!
For more than 10 years, I've tried to wrap my head around why there is such a wide disparity and the simple answer sometimes is that "it just is". There are times when an indivdiual or organization either has "budget that needs to be spent" or a particularly rich valuation of the various factors listed above. My best advice for when that happens is to just roll with it and enjoy the extra money. That won't happen all the time, but take advantage of the opportunity to add extra value to that advertiser so that they keep coming back!