I have big man feet. My son Aidan also has big feet. Finding good shoes that don't wear out quickly, constrict our feet too much, or otherwise just generally suck isn't easy. Aidan runs cross country and likes athletic shoes, which aren't a great choice in bad weather or during the winter. I don't like bending down to tie my shoes and prefer slip ons I can shove my feet into instead. Also not a great bad weather option.
We found Alaskan shoe company XtraTuf and were sent some shoes to try. We chose Kiata Waterproof Sneakers, his in black and mine in green. These are as near perfect for shoes as we've ever found. They probably aren't great athletic shoes, as Aidan still prefers his runners for that, but they're excellent everyday shoes with all of the features we want for that. Especially when it's wet, slushy, or downright wintry outside.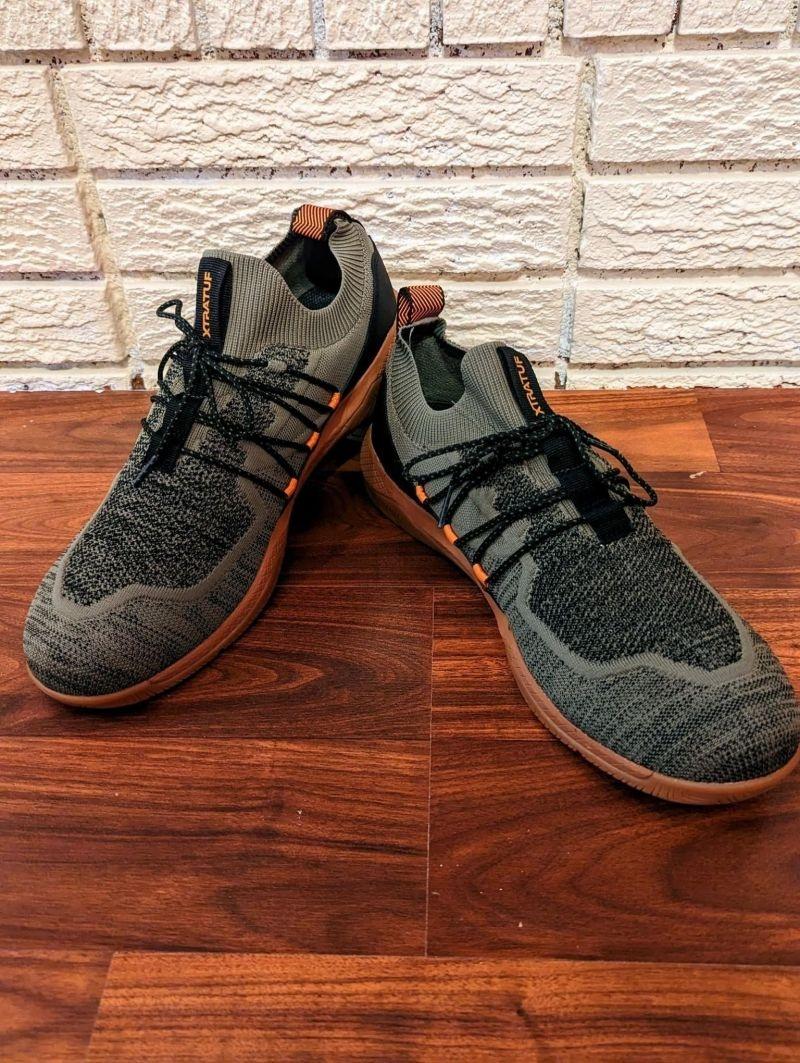 The Kiatas have excellent grip on most surfaces and on everything but the slickest of ice. They are form-fitting and light, but waterproof to keep the elements out. Or, in Aidan's case, the "accidental spills" of one's teenage friends. Once the laces are set, the Kiatas are flexible enough to work as slip-ons for everyday use, making me happy.
Neither of us like a hard or thick sole beneath our feet. Hence his preference for athletic shoes and mine for what are usually glorified sandals. These XtraTuf sneakers are a perfect middle ground there with enough protection and covering to keep feet warm in the winter, but only just enough so that the feel of the terrain still translates into the foot.
The only real downer to these Kiata sneakers is how easily the rise of the sole can scuff. Most everything just wipes off, but it does mar the look of the shoe. That, for us, is a pretty small complaint as both Aidan and I are often quite oblivious to whatever mess we've left in our wake. We're dudes. But I do notice sometimes the marks on my shoes and feel obligated to buff them off. The good news is that, after it snows, you can just wear these into it (they're waterproof!) and scuffle around to take care of most of it.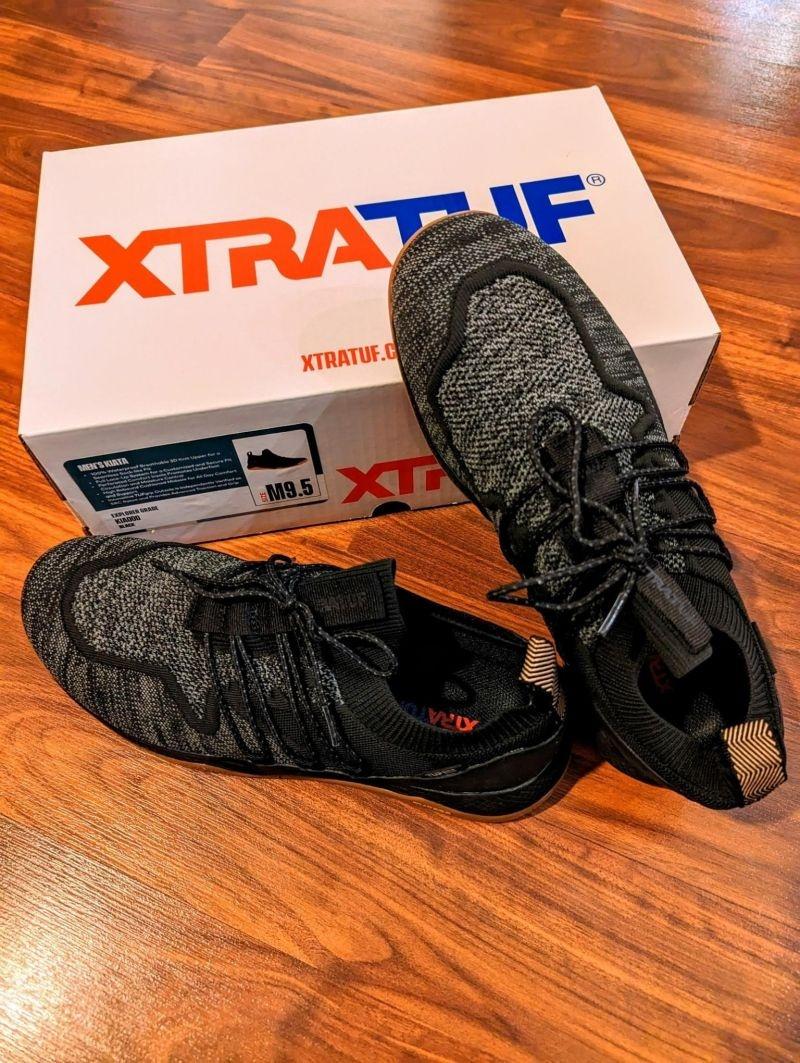 XtraTuf makes a whole lot of various shoe and boot options. Before next winter, I'll have to upgrade my serious weather ducks and will likely look at this Alaskan company's offerings. They have boots of every description from deck boots to lace-ups to tall muckers.
These XTRATUF Men's Kiata Waterproof Sneakers are available on their website.