Written by:
James Hills
Created: 06 April 2021 Last Updated: 06 April 2021
Trending
Hits: 1113
Reading time: 05:16
Buying a new car is a big responsibility and it is something that shouldn't be taken lightly. Despite dealerships making it sound as trivial as stopping to pick up groceries or buying a TV, the reality is you are not just buying something that you will be intimately connected with for years into the future. Luckily though, this task doesn't have to be that challenging if you are prepared.
For this example, we're going to take a look at the all-new 2021 Buick Envision - the "Official SUV of the NCAA Final Four". Built on a platform shared by the Cadillac XT4, this compact SUV enters it's second generation this model year with some nice upgrades. While SUVs once meant truck-like vehicles, Envision is part of a new generation of SUVs and is lower and wider with a design meant to be more practical in terms of daily use. New to this generation is a 10.2" infotainment screen, Amazon Alexa, Wireless Apple CarPlay, and Android Auto, as well as a 2.0L Turbo I-4 engine pumping out 228 hp and 258 lb-ft of torque.
It also includes the Buick Driver Confidence Plus package, a suite of nine standard safety and driver assistance technologies including:
Automatic Emergency Braking
Front Pedestrian Braking
Lane Keep Assist with Lane Departure Warning
Lane Change Alert with Side Blind Zone Alert
Forward Collision Alert
Following Distance Indicator
IntelliBeam, auto high beams
Rear Cross Traffic Alert
Rear Park Assist
Plus, it just simply looks great! So now that you know a bit about the vehicle, it's time to head to the dealership screaming, "Take my money!" ... right? Nope ... here's what you need to do first.
Check Vehicle Reviews To Make Sure This is The Car You Want
Do some research online and watch videos that show you more details than the manufacturer's website can. I strongly encourage you to check out auto review sites like Cars.com where you can take a look at this model year, but also previous generations. In some cases you might be able to save thousands of dollars simply by selecting a two-year-old vehicle coming off of a lease that is nearly identical to a new version coming off the truck on a dealer's lot.
Check Vehicle and Manufacturer Reliability Reports
For a vehicle that is all-new like the 2021 Buick Envision, it will be difficult to determine exact reliability reports since it has only been out for a few months. However, the farther out from launch you are, these reports will start to be common and the reality is that while this is a new vehicle, most cars and SUVs have several years of data to consider.
If you aren't able to find this data for a specific model and year, check out sites like Repair Pal where you can look at general information for a manufacturer instead.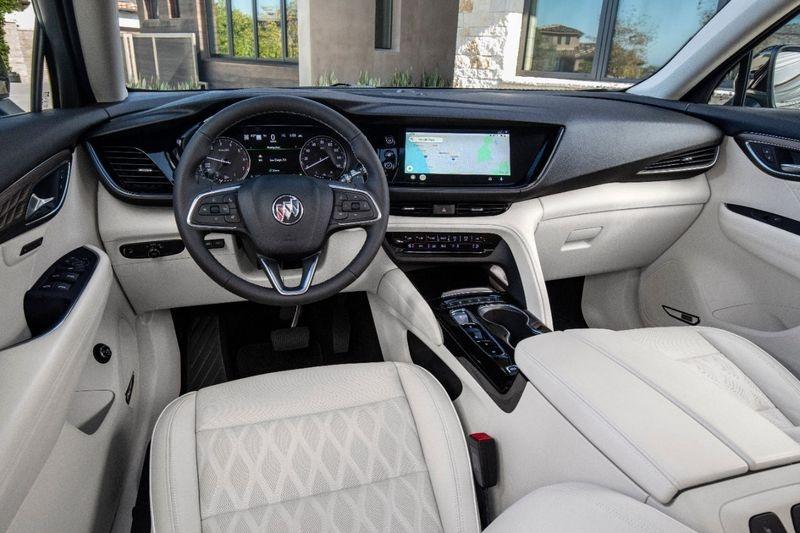 Make a List of Features That You Must Have
With any vehicle out there, different options can raise the price as well as the overall personality of a vehicle. For instance, while any of the three trim levels of the Buick Envision will be nice and comfortable, the Avenir trim level is going to offer more luxury features. For instance, if you have your heart set on the HD Surround Vision system that creates a digital overhead image of the vehicle and surrounding area, be aware this only is available on Essence and standard on Avenir. Likewise, if you need a 110-volt power outlet for charging your laptop on the road then be aware that this is only available on the Avenir trim level before you enter the dealership.
Many times you will be able to find a previous year model for far less than the new one but the features you care about may be on both. Other times that isn't going to be the case. For instance, right now you can buy a new 2020 Buick Envision AWD Premium from Anderson Buick GMC for only $33,056 (a savings of up to $11,534). When you consider that this is a pretty well equipped vehicle that is more than $1,000 cheaper than the base model FWD version of the 2021 Envision, that might be a great purchase. While this is purely an example, you will find similar opportunities across the industry and frugal shoppers that don't necessarily need the latest features will be able to get some great deals.
By knowing ahead of time what you are prepared to pay it will help save both time and money.
Consider Resale Value
If you already have your heart set on a specific vehicle and your mind made up then resale value might not be something you are ready to consider. However, if you take a few steps back to when you were cross shopping, consider the difference between different manufacturers and models. Think about it like this ... if your purchase today for $40,000 will be worth $30,000 in 3 years with one model and $25,000 with another, that $30,000 one will be a much better purchase now so you'll have more value to trade in for your next car.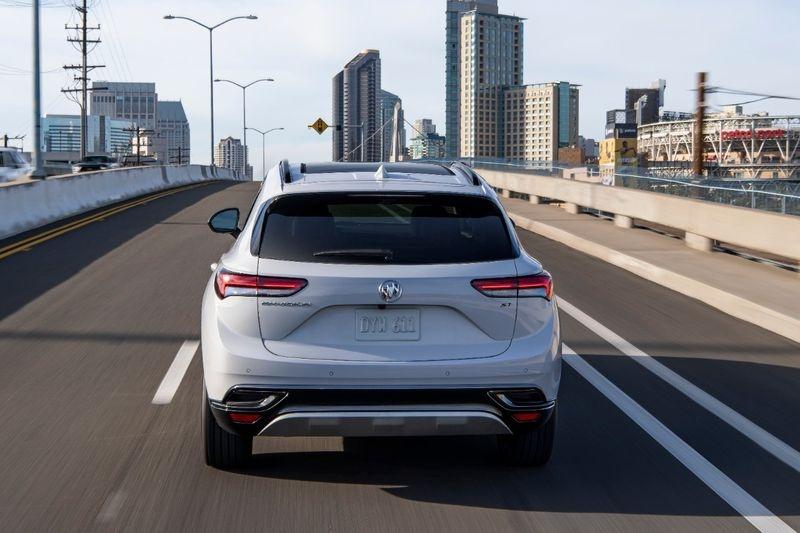 Consider Financing Options
Financing is a profit center for most dealerships. That is something you need to be aware of before you set foot on the lot. That's not to say that new car dealerships are nefarious but financing is sometimes both deliberately easy on the surface so you feel comfortable making the purchase, but insanely detailed in terms, fees, and conditions that will add hundreds of dollars to your purchase price over the life of your vehicle.
You might want to even consider contacting your bank and getting pre-approval for the cost of the vehicle before going to the dealership. This way you'll know what an impartial offer looks like.
Don't assume this is your best offer though. Dealerships have lots of levers that they can pull to create fantastic financing deals with promotions provided by the manufacturer, adjusting the value of your trade-in vehicle, or even offering "value" items such as free oil changes and maintenance that look like they save you money but don't really cost the dealership much money.
The most important thing here is that you need to be prepared. Do your research and know as many answers as you can before signing your name on the purchase order for your new car.
---