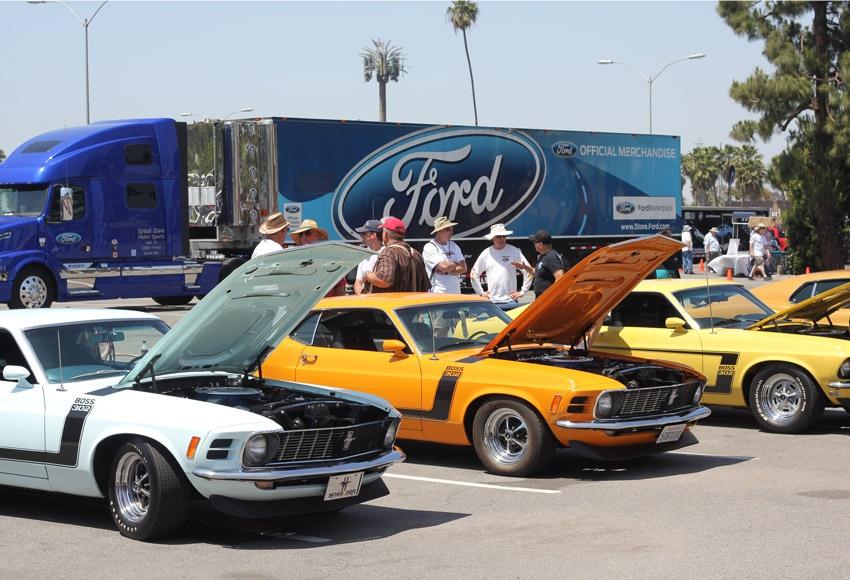 Guys love cars and there's a special spot in most of our hearts for the Ford Mustang, so what better excuse for a male blogger meetup than the annual Fabulous Fords Forever event held this weekend in Anaheim at Knotts Berry Farm. This year's event will feature more than 1,000 Ford Mustangs as well as tons of other Fords ranging from military surplus to trucks and memorabilia. We hope you can join us there!
If you haven't already signed up for the get together, please comment below letting us know you're going.
This is the West Coast's largest all ford show and is now in it's 32nd year! Admission to Fabulous Fords Forever is free and there is also free parking across the street in the Sears parking lot. If you can't make the event though, I encourage you to follow along using social media #MenWhoBlog.
Bloggers Registered To Attend the Meetup:
James from ManTripping.com
Joel from Joelleoj.com
Mike from TheGentlemanRacer.com
Greg from SuburbanMen.com
Juan Pablo from TwoPablosAndTwins.com
Ivan from BeingAGrownMan.com
Eli from Medium.com/BadAssParenting
When and Where to Meet:
We'll be meeting up at 10:00 am at the Press Checkin tent, but if you arive later - call 630-779-9302 and we'll let you know where we are.
Hope to see you this weekend!
Celebrity Guests and Special Cars On Display:
In addition to some of the best looking cars gathered from all over the West Coast, there are also some celebrities and special Ford cars that will be on display this year!
CELEBRITIES -
Sebastien Bourdais: The star French driver who co-drove the winning Ford GT in the 2016 Le Mans 20 Hours and this year's Daytona 24 Hours! Sebastien will be joining us fresh from his appearance in the Phoenix Grand Prix IndyCar race on April 29th!
Camilo Pardo: who was tapped by Ford Motor Company as Chief Designer for the Ford GT and the SVT Studio to design the 2005 and 2006 production Ford GT Donald Farr: a noted Mustang authority with is new book "Ford Mustang: America's Original Pony Car"
Tom Loeser: celebrated auto photographer with is exquisite book featuring his photos and text by Donald Far "Art of the Mustang" Donald and Tom will have their books available at the show for purchase and in-person autograph signing.
Linda Vaughn and Rob Kinnan: promoting their book "Linda Vaughn, the First Lady of Motorsports"
Steve Saleen: Who's legendary Saleen vehicles including the Saleen S7 and Saleen Mustang have a huge fan base
Donny Caccamise and Tom Spence: Host the national Horsepower for an Hour radio show and will be on stage throughout the day
SPECIAL CARS ON DISPLAY -
2017 Ford GT race car
2005 Ford GT owned by Camilo Pardo
2018 Ford Mustang