When you're on vacation, the last thing you want is to be stuck inside because of rain. But don't let a rainy day ruin your plans! There are plenty of fun activities that you and your family can do while staying at a vacation rental home. Here are five great ideas for making the most out of a rainy day.
Last month I stayed at an amazing vacation rental property in Cardiff, California (North County, San Diego). The visit was supposed to be a two-night staycation and the host - Cardiff Vacations - wanted to show us how incredible the location was. He was right it was fantastic. His Seacottage Villa was close to the beach, easy to walk to things like the nature trails at the San Elijo Lagoon, and super close to tons of other outdoor activities such as the San Diego Botanic Garden as well as simply being able to kick back and enjoy some Seaside Market "Cardiff Crack" tri-tip that I could grill outside in the fresh air while enjoying one of the local craft beers.
Rain isn't really something we worry about in San Diego. On an average year, we only get 21 days with "some precipitation" and that's usually less than an inch of accumulation ... typically measured in hundredths of an inch! Unfortunately for us, we booked our stay during what turned out to be one of the rainiest Januaries in San Diego history and it POURED while we were there.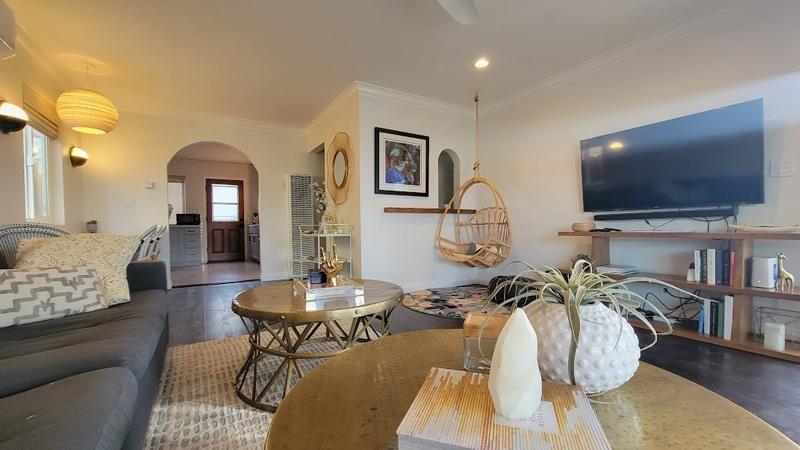 Luckily though his property was absolutely fantastic. There was a big-screen TV with plenty of channels, an awesome kitchen, a comfortable couch for lounging, and a covered front porch where we could relax while listening to the rain come down. In addition to a family getaway, this location would be perfect for a romantic couples getaway too.
The owner was also incredibly accommodating and offered us a couple of extra nights so we could do our staycation review over on ManTripping.com the way he hoped we'd experience it.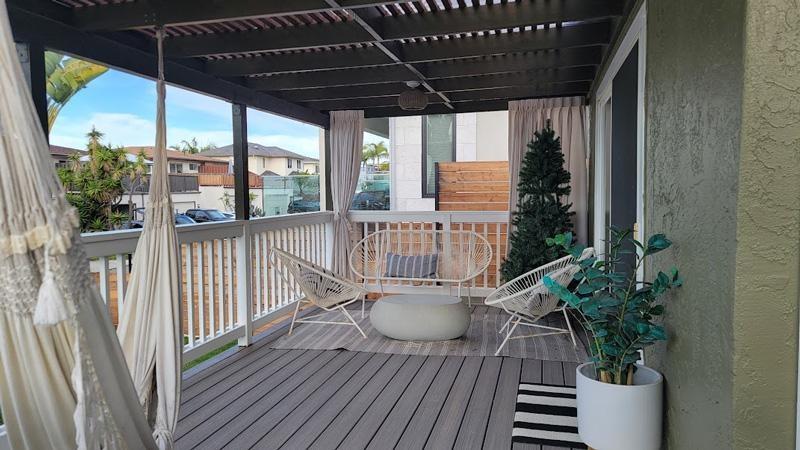 However, during the rainy days, it struck me that it actually wasn't so bad. Being stuck inside wasn't the terrible thing that some people make it out to be. Plus, life is what you make of it. While some folks would prefer to complain ... I like to make the best out of situations.
So, with that in mind ... here are some ideas for what you can do with the family while stuck inside on vacation when it's raining ...
Turn A Day Inside Into A Spa Day At Home
First, why not turn your rainy day into a spa day? You can find all sorts of DIY spa treatments online that use ingredients found in most kitchens, like honey, oatmeal, and avocado. Or if you're feeling extra indulgent, treat yourself to some luxurious store-bought products. Put on some relaxing music and spend the afternoon pampering yourselves with facials, manicures, and pedicures.
While this might seem like something more for the female members of the family, don't worry guys ... we can benefit from good skin care treatments too!
Stir Things Up And Cook Something New
Second, why not cook up some fun? Rainy days are the perfect time to try out new recipes or make old favorites and when you're staying in a house like we were ... wow ... the kitchen is so much better than what I have at home!
So, gather everyone around the kitchen table and have each person contribute something to the meal - whether it's helping chop vegetables or stirring up a sauce. Not only will this be an enjoyable activity for everyone involved, but it will also result in a delicious dinner!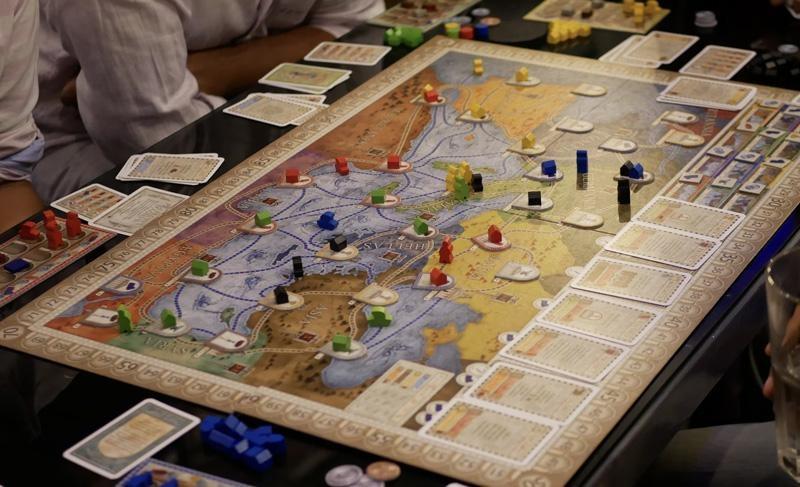 Board Games Are A Classic Pastime For A Reason
Third, board games are always a great way to pass the time when stuck indoors due to rain.
Whether it's classic games like Monopoly or Clue or more modern ones like Catan, Concordia, Ticket To Ride, or Cards Against Humanity for older family members, there's something for everyone to take part in. And if you don't have any board games handy at your vacation rental home, you can often find fun games to be played on tablets or phones instead.
If Your Kids Want To Play Outside In The Rain - Let Them!
Fourth, why not let your kids play and dance in the rain? If it's just lightly raining outside then grab some umbrellas and take them outside for some fresh air (just make sure they stay dry). They can splash around in puddles and jump through mud piles—it might not sound like much fun but believe us when we say they won't be able to resist!
While I strongly advise you to be respectful of the vacation home you're staying in and not track mud, sand, or water into the house - here at the Sea Cottage - there was a back entrance and even the washer / dryer was outside under an awning.
This means that you can bring out some dry towels to wrap up in and take off your wet and muddy socks and such before coming in so that you can have your fun without causing a mess.
Maybe It's Time For Some A Movie Marathon
Finally, movie marathons are always great fun and a great way to pass the time when it's raining. The owner of Sea Cottage actually had subscriptions to virtually every streaming service imaginable so there was no shortage of movies to choose from.
So why not grab some popcorn, some candy and cuddle up with blankets while fading away into a magical world?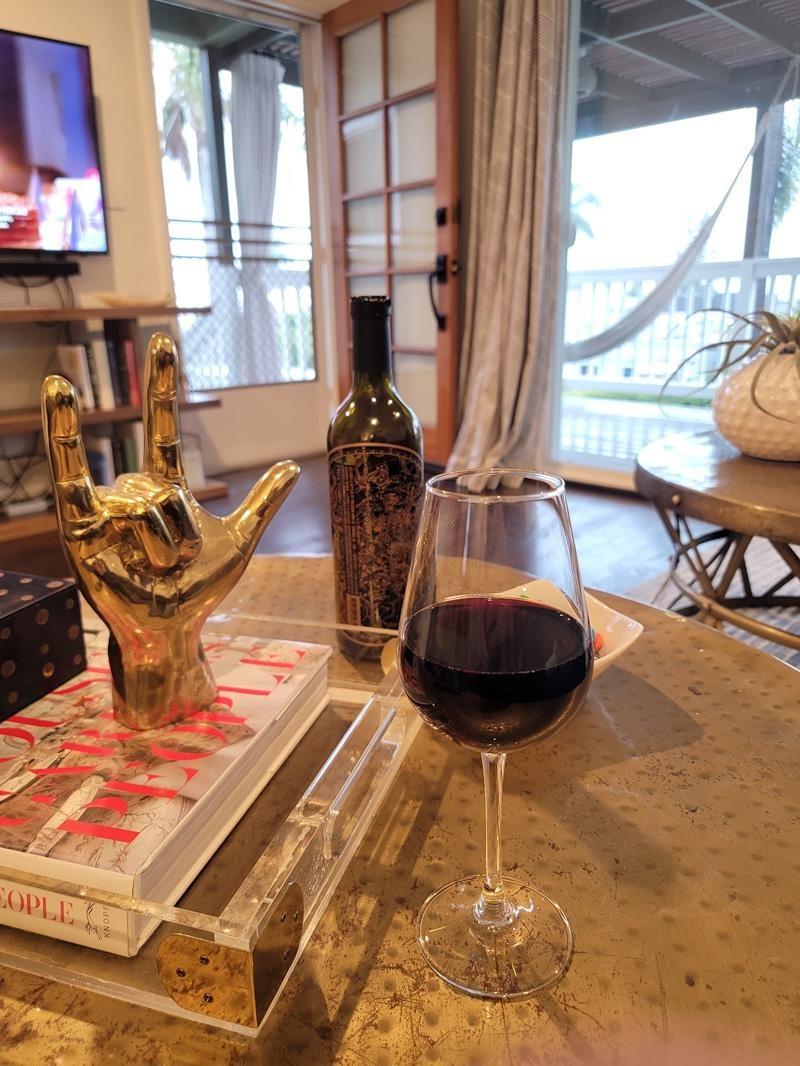 Whatever you do ... just make sure that you look for the silver lining in your rainy-day vacation and make the most out of whatever comes your way! Nothing beats memories made in unexpected circumstances. Whether you are planning a quick weekend getaway or a family spring break trip, enjoy every second and take lots of pictures — they'll be sure to bring a smile anytime you look back on them later.
Also, without a doubt ... this may be stressful for the kids so make some time to relax and enjoy your time away from home with a glass of wine or whatever you enjoy and take a moment to decompress too.
No matter what kind of weather comes along during your vacation stay at a rental home, there are plenty of ways to make sure that everyone has an enjoyable time indoors as well as outdoors! With these five ideas for things to do when stuck inside due to rain while staying at a vacation rental home, you can rest assured that no one will get bored during their stay.