Written by:
James Hills
Created: 09 April 2019 Last Updated: 16 February 2020
Top Blog
Hits: 8216
Reading time: 04:17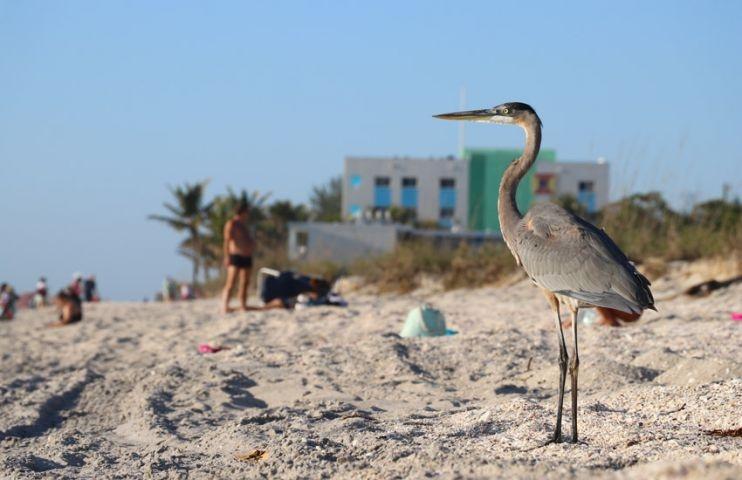 A couple years ago I visited Punta Gorda for a solo-trip with ManTripping and I fell in love with the destination. It has beaches, fishing, seafood, golf, great people and great food. Unlike other parts of Florida it has still maintained a solid sense of natural beauty without being over commercialized. Now we're headed back there with a group of amazing gentlemen to experience even more of what adventures await us there.
You can read more about ManTripping's experiences from before, Eating Crabs at Peace River Seafood, Golf in Punta Gorda, Riverwood Golf Club, Fishing In Punta Gorda / Charlotte Harbor, and of course an Ultimate Mancation Guide to Punta Gorda.
It's going to be an amazing opportunity to show this destination off to some of our favorite male bloggers. I'm looking forward to seeing what's new in Punta Gorda and Englewood Beach since last time we were there and stuff I missed out on the first time.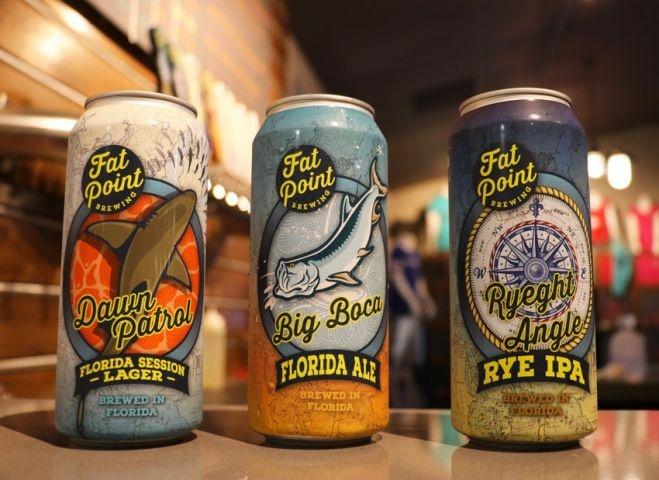 Thank You Brands and Tourism Partners:
We want to thank all the tourism partners from Punta Gorda and Englewood Beach who helped make this an incredible adventure:
Punta Gorda / Englewood Beach Tourism - You can follow our itinerary, but they should be your first stop when planning your "Pure Florida" adventure.
WannaB Inn - This was our hotel host during the trip. It's a fun kitschy beachfront resort that offers accommodations for groups of various sizes looking for a laid-back Florida Gulf Coast vacation.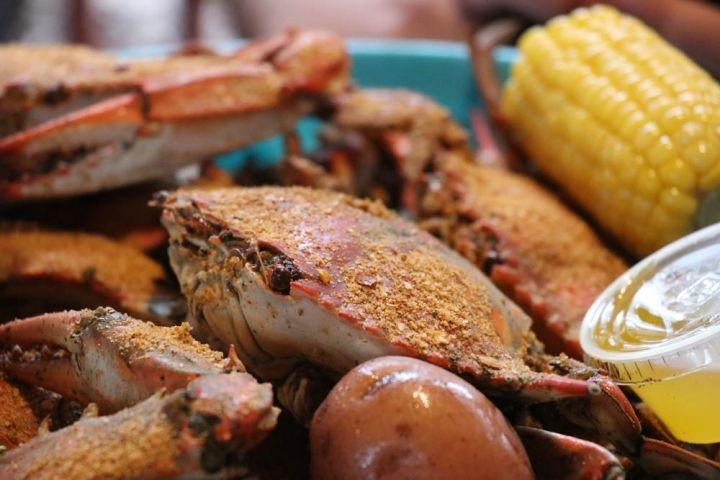 Food, Drinks and More!
Farlow's On The Water - If you are looking for fantastic food and drinks this is the place to go. They offer a fun mixture of Tropical Florida and Southern favorites.
Peace River Seafood - This is my go-to-place for seafood and it's almost so good that you should plan a trip to Punta Gorda just for their All-You-Can-Eat blue crabs.
Lock 'N Key - A beach bar but so much more. They offer fantastic tropical drinks and excellent food inside but don't miss the bar outside with live music at night.
Gator Shack at Babcock Ranch - This was a standout surprise offering authentic soul food including fried alligator and some of the best greens I've had in decades.
Dean's South of The Border - Tex-Mex cuisine and a fun cantina with ice cold drinks.
Beach Road Wine Bar and Bistro - When you are looking for more than frozen drinks, this is the place to go. They offer a fun bistro atmosphere on the water.
Fat Point Brewing - You can buy their cans in stores, but it's oh so much better to visit where the beer is born!
Alligator Bay Distillers - Rum is an essential component of any Florida guys weekend and I love visiting this place since they are producing some great sugarcane rums and it keeps getting better every year.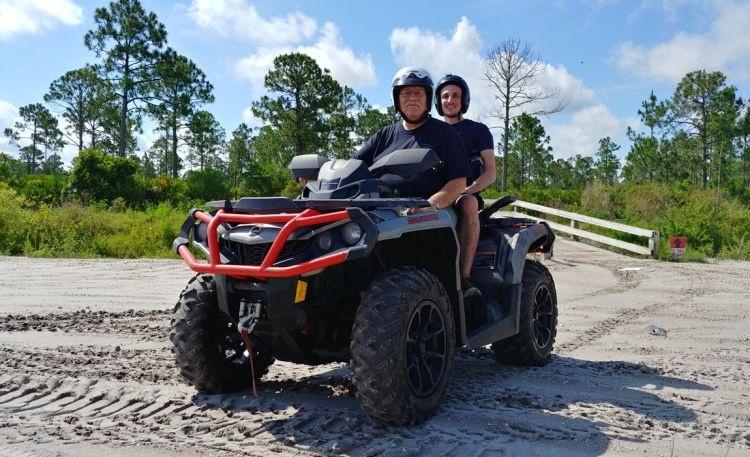 Stuff To Do!
Fishing Charters - While Tarpon is the big game fish draw the water here is full of all sorts of different fish and you can enjoy on-shore and off-shore fishing. Some of our favorite guides include: Captain Jay of Silver Lining Charters,
Babcock Ranch Eco Tours - This is probably the best way to experience the REAL Florida swamps and all the plants and animals who live there. You'll see alligators as well as horses and cattle on this working ranch.
Florida Tracks and Trails - If you are looking to get a muddy adrenaline rush then this is the place to go. They offer marked off-road trails and ATV rentals.
Muscle Car City Museum - No guys weekend is complete without classic cars and there's nearly 200 of them here including vintage Corvettes as well as unique finds.
Military Heritage Museum - This is a work of passion being driven by collectors sourcing memorabilia and other items from residents in the region. The museum boasts an impressive collection spanning virtually all eras of American military tradition.
Bert's Black Widow Harley-Davidson - If you love bikes then this is your place to go. They offer training courses as well as a full calendar of social events and concerts too.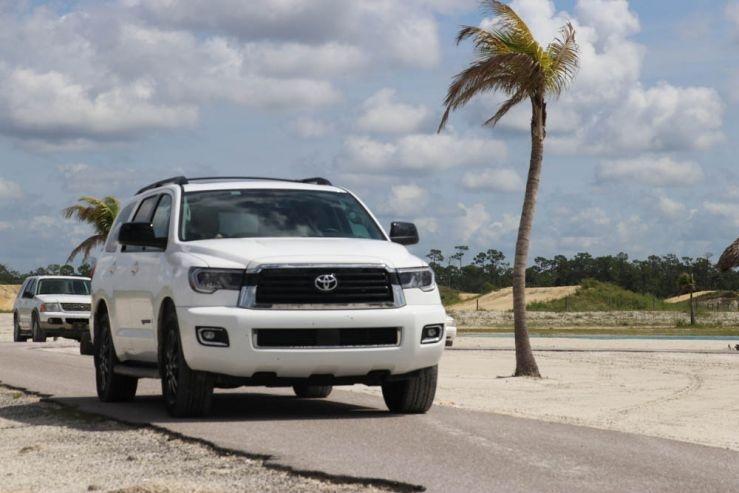 Getting Here and Around Town!
We also want to thank Toyota who provided us with a 2019 Toyota Sequoia so that we could drive around in comfort and style! This SUV might not be the sexiest or most tech-filled vehicle out there today but it's been a reliable truck that drives great and is comfortable for five grown men to take on an adventure on - and off-road.
Finally, we want to thank Allegiant Air for being a great tourism partner for Punta Gorda and Englewood Beach. They offer direct flights from a variety of Eastern and Mid-Western cities for those looking for a cheap and easy escape to experience what it means to explore Real Pure Florida!
Bloggers Who Joined Our Punta Gorda / Englewood Beach Florida Guys Weekend:
Pictures From Punta Gorda and Englewood Beach, Florida Guys Weekend:
The guys had an amazing time exploring the WILD SIDE of Florida. It's true ... the Best Side is Outside!
{lightgallery type=local path=images/events/punta-gorda-florida/pictures previewWidth=160}Pictures from Punta Gorda and Englewood Beach Florida taken during our 2019 #MenWhoBlog Guys Weekend{/lightgallery}
---