Written by:
James Hills
Created: 23 April 2020 Last Updated: 09 November 2022
Top Blog
Hits: 4095
Reading time: 01:26
Whiskey and Champagne seem like they might normally be at two different ends of the spectrum but when they come together it is a fabulous experience. Thanks to the folks at Old Camp Whiskey and Frost Petticoat we were able to feature this recipe on the #MenWhoBlog Virtual Happy Hour with the recipe made by our own guest bartender Gabi.
We love this recipe since it is surprisingly easy to make at home with everyday ingredients that you can find easily at your local grocery store including peach juice, chamomile tea, honey, and pralines.
You can watch the episode here, starting at TIME.
Or if you prefer to make it at home, here's the full recipe ...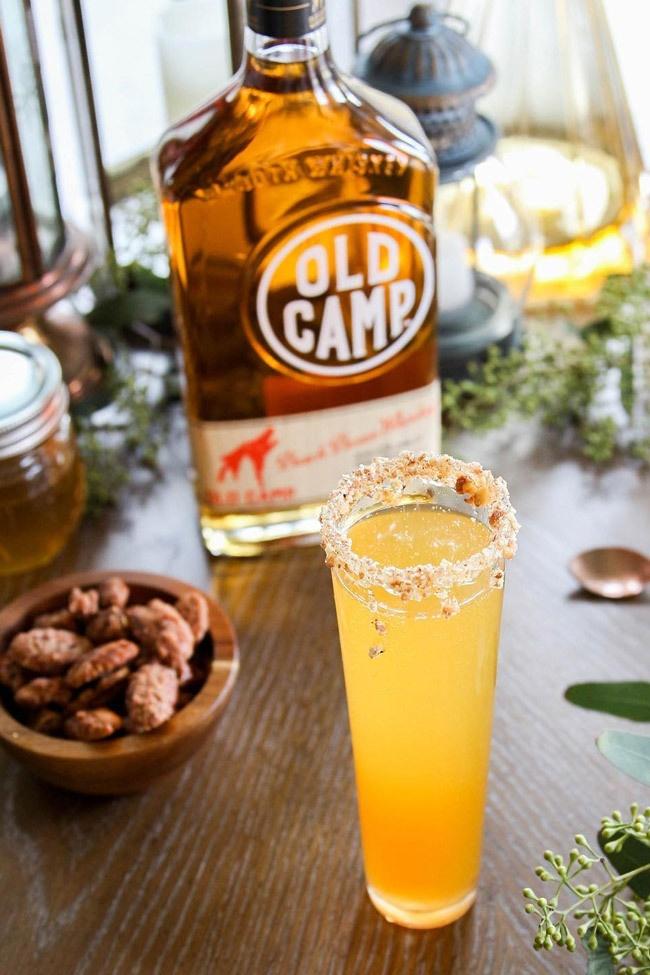 Old Camp Spring Sparkler
This is a quick and easy recipe that will make you feel like you are a skilled bartender!
Ingredients:
2 oz. Old Camp Peach Pecan Whiskey
3 oz. peach juice
1 oz. chamomile simple syrup
2 tbsp. honey
1/4 cup of pecan pralines (crushed)
Champagne
Directions:
Create the Chamomile Simple Syrup by bringing 1 cup of water and 1 cup of sugar to a boil. Simmer until sugar is dissolved. Remove from heat and immediately add a chamomile tea bag. Let steep for 5 minutes and then remove the teabag. Let cool and store in a jar.
Then, dip the rim of the collins glass or champagne flute in honey, in our case, Bartender Gabi made it with a martini glass, so use what you have available. Then immediately dip the rim in the crushed pecan pralines.
Next, pour the Old Camp Whiskey, peach juice, and chamomile simple syrup into the glass. Top off with champagne and enjoy!
Photos Credit: Sam Temsah-Deniskin (@frostpetticoat)
---