Written by:
James Hills
Created: 20 January 2021 Last Updated: 21 January 2021
Trending
Hits: 1333
Reading time: 08:03
What makes a perfect family vehicle? Much of the answer to that question depends on where your family is in the cycle of life. For instance, are you seeking a vehicle where safety is an increased concern due to a new addition, need a third row because the kids are growing up, or is something inexpensive, easy to maneuver, and safe essential because you have a new driver that might just inherit the car one day soon. All of these are different phases of life that you'll need to consider but there are many more factors that go into how to choose the perfect vehicle for your family.
According to a 2019 survey, 8.7% of households in the US do not have access to a car, although this number will likely decrease due to growing family needs and social distancing due to COVID-19. However, there is a lot to consider in finding the ideal fit for your family. Need help settling on a choice? Here are some tips to consider to make that all-important purchase to suit your family.
We're going to use the 2021 Chrysler Voyager as an example here since it is a perfect choice for families on a budget, while comparing it to the Pacific as a more luxury minivan option. While We love SUVs as much as the next guy, the reality is that a big back hatch, sliding doors, and the boxy shape offered by minivans can create the near-perfect family vehicle.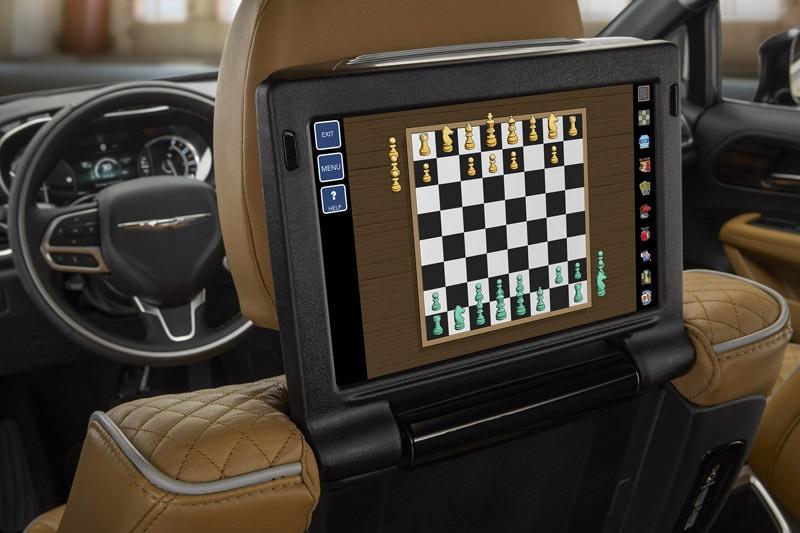 2021 Chrysler Pacifica Seat Back Video Screen
Most folks are probably familiar with Chrysler's other minivan, the Pacifica that looks pretty similar to this one. The key difference is that they've separated the trim levels and allowed for more differentiation between the markets. The Pacifica now can focus on a premium and more luxury experience with enhanced features such as 360-surround cameras and seat-back video screens for the second-row passengers - at a premium price point. Whereas the Voyager can focus on families on a budget where being able to get the kids back and forth to school and sports is more important than if they have to share a video screen.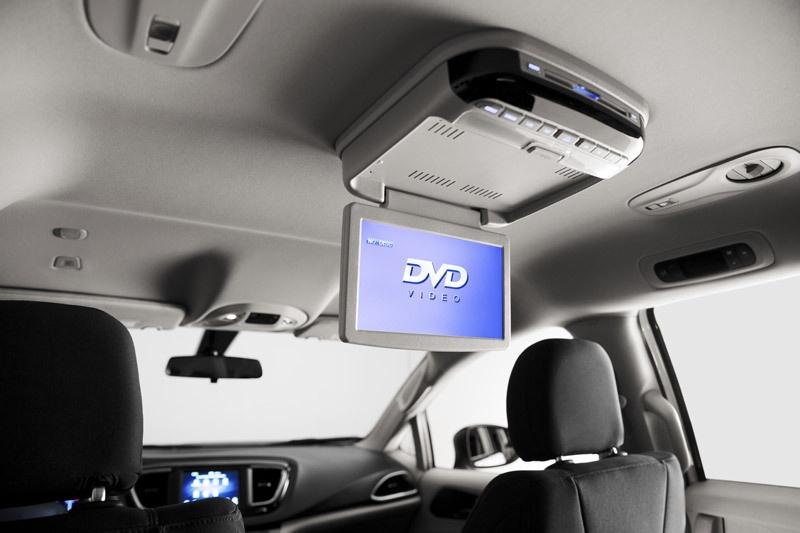 Video screen on 2021 Chrysler Voyager
Have a Budget And Understand That Cheaper Isn't Worse
If you are not paying cash for your vehicle, you will need to consider how you will finance your purchase or lease. What amount can you set aside each month towards your car payment? The recommended approach ensures that your monthly car payment should not exceed 15% of your overall monthly salary. Even though a used car will prove more affordable, the same principle has to be applied. Are you looking to rent instead? Focus on scheduled monthly payments less than 10% of your salary while making room for an extra 7% to take care of fuel and insurance costs. Having a good idea of your budget will assist you in negotiating your purchase.
According to a Wall Street Journal Report, auto prices are increasing faster than the average American wage, making it difficult for car buyers to honor their payment obligations.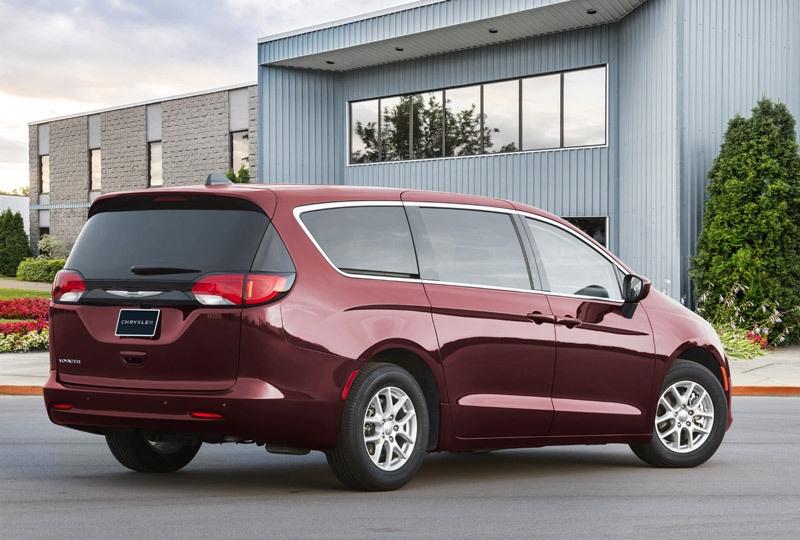 Assess Your Car Needs
There is no established rule to define what the "right car" is. Finding the right vehicle is determined by who you are and your vehicular needs. While some are focused on depicting a person's financial and flashy lifestyle, others are meant for weekend spirited drives. During such cases, how the car feels is given much priority to the car's practicality. In any case, persons who need vehicles for their day-to-day obligations, consider the usefulness and not glamour. Here are some useful tips to remember;
The number of passengers you'll need to carry regularly
Your type of driving – highway, off-road, or surface roads?
Do you have a long ride, and how vital is your fuel economy to you?
Do you require an all-wheel-drive?
Are you looking for any must-have features – let's say leather seats, backup camera, Apple Carplay, etc.?
What are the safety features important to you?
What are your garage space and load limit?
Will you require a kid's car seat?
Don't Be Limited By What's Available Locally
Previously you would have needed to visit the car dealership in person to determine their vehicle inventory, what's available and can meet your specific family needs. Fortunately, that is no longer the case as visit platforms like Bayside CDJR will present you great resources in finding the right vehicle, features and appreciate various ways to save cost on the purchase. All you require is an idea of your vehicle needs, and you'll find it readily available.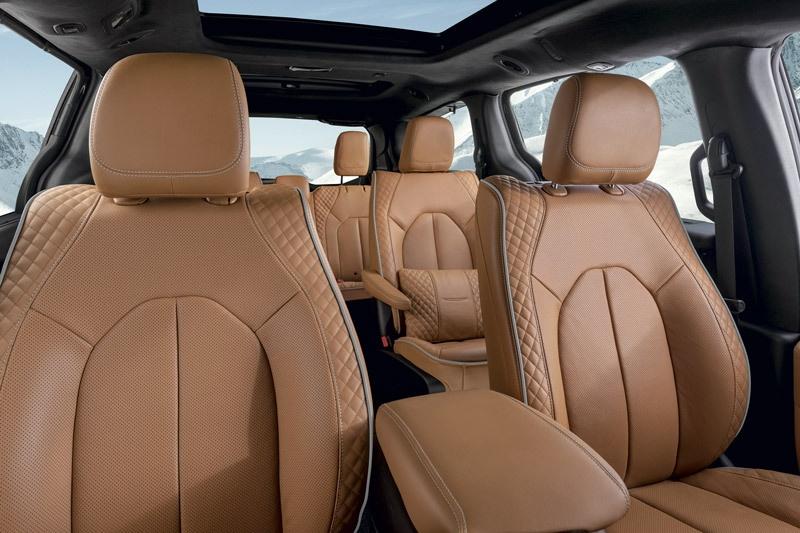 Luxury Interior of 2021 Chrysler Pacifica
Factors and Features To Consider When Evaluating a New Family Car
These are just a few factors to consider when considering what vehicle is specifically right for your family. In the first part, we focused on your needs but now we're going to narrow the car shopping process down a bit further.
Functionality
Functionality may come secondary to the storage and number of seats while picking a family vehicle, yet it is worth thinking about other highlights of the car. Additional features, for example, touch display infotainment system, Bluetooth connectivity, smartphone integration are helpful extras that are nice to have to keep everyone engaged, assuming you are taking a long trip.
Cleaning and Durability
When contemplating making a vehicle buy for your family, you will need to consider how easily you can clean it. Tears, scratches, stains, pet hairs, and those little finger marks are some issues you will have to contend with in a family vehicle. Therefore, when choosing, pick a car that is reliable and durable enough to stand wear and tear associated with daily usage. Finding a car with an excellent build quality at a reasonable price will require a great deal of skill and search. However, paying attention to the vehicle's interior can help in the long run since it may stay in the best shape for an extended period.
Likewise, go for a vehicle that will be easy to clean with fewer hiding spots for earth and grime build-up. When in doubt, go for leather seats with more resistance to stain and water, or a few plastic ones that are less inclined to marks and scratches.
Check for Flexibility
When you have children, you never fully know how you will have to utilize your vehicle next. One second, you have three kids and a pet on a trip – the next you have to deal with making room for extra bin bags when returning from a journey. A few vehicles offer room for flexibility when you have such a situation to deal with. Flexibility makes an excellent case to get a car model that permits you to bring down your back seats to fit more oversized items in the back. Although SUVs are considered by many as a friendly family vehicle, be sure to focus on models where you can hide the seats on the floor or remove them altogether. Such flexibility allows you to convert into a van for work or holiday trips.
Airbags and Safety Ratings
You cannot compromise family safety for any reason. Pay attention to the NHTSA safety ratings of the vehicle you plan on purchasing and give specific consideration to the number of airbags it offers. While you certainly need airbags, the more you have, the better for you and vehicle occupants. The National Highway Traffic Safety Administration ratings are intended to provide car buyers with an easy to understand, accurate and independent evaluation of vehicle safety performance.
ChryIn the case of the Pacifica and Voyager, both of these feature five-star overall safety rating, the highest offered. This is due in part to the inclusion of a long list of safety features, including seven airbags, daytime running lights, electronic stability control, Brake Assist, Child Seat Anchor System (LATCH), ParkView rear backup camera and more. Mobility innovations include available rear- and side-entry conversions that create a wider entryway and more interior space compared to a standard Voyager, as well as an enhanced ramp securement system, helping to ensure superior maneuverability and improved ease of entry and exit for wheelchair users. Bottom line: Chrysler's Voyager is a no-compromise minivan at an unbeatable value.
Pacifica provides similar safety features but takes things up a notch by adding more electronics and sensors.
Presently, the roads are filled with so many vehicles occupied with hurried or absent-minded drivers. This calls for the need to cautiously explore crash tests and airbag placement to secure your family with the right car on the road.
While you may have made your last vehicle purchase based on certain features and driving fun, purchasing a vehicle for your family's use is quite different. You can use this article as a guide to finding the right vehicle match for yourself, your partner, and your children.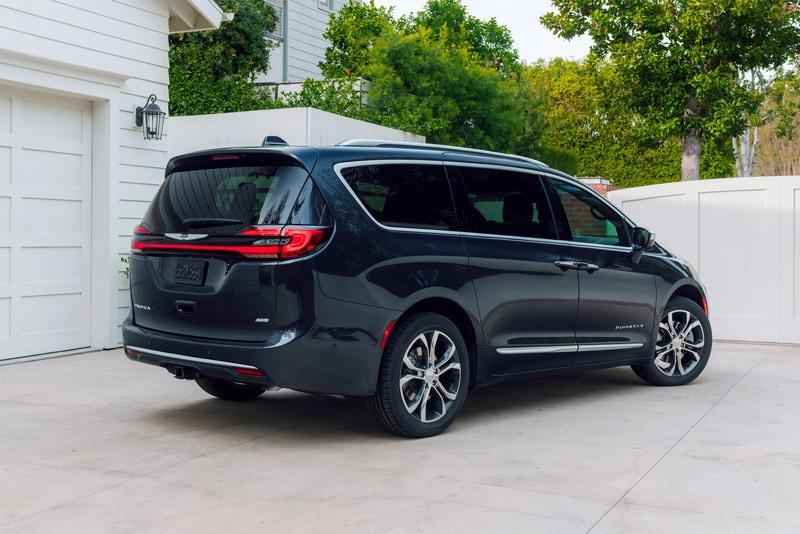 2021 Chrysler Pacifica Pinnacle
As you can see, the process of shopping for the perfect family vehicle is more than just "what can you afford". For instance, you'll notice that both the Pacifica and Voyager offer the same up to 28 mpg and 287 hp stats (though Pacifica does have a hybrid option) and they both have generally the same amount of cargo space and passenger room. However, the Voyager starts at only $26,985, far less expensive than the more advanced Pacifica.
There's no denying that the Pacific is a much nicer vehicle but sometimes you need practical and that's why I love the fact that Chrysler has created two distinct products for families looking for the perfect car.
---