Written by:
James Hills
Created: 02 September 2020 Last Updated: 07 July 2023
Top Blog
Hits: 3343
Reading time: 08:14
Golf is one of the most strategic games and it requires mental and physical strength to achieve greatness. The skills of golf are unique, challenging, and always changing depending on what particular course you are playing on. There are so many factors to consider before you start playing golf competitively, but a lot of players also play golf casually for fun.
We are going to discuss several important topics relating to golf. These topics will range from game etiquette as well as the types of things that you are going to need to learn about the game.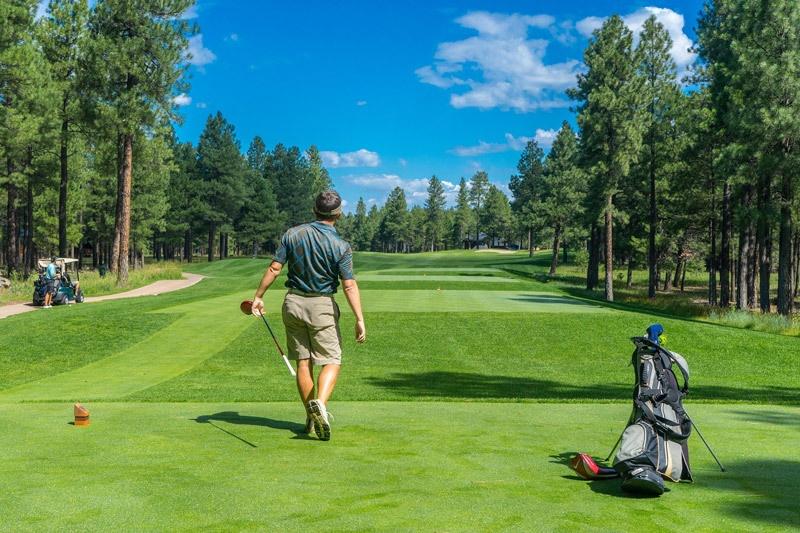 Driving Ranges vs. Golf Courses
There are a lot of people that think that they can go straight out onto a golf course and play a full round of 18 holes. This is certainly a possibility, but it really isn't the right choice until you can hit all of your golf clubs with consistency. Golf holes can range from 200 yards up to as high as 600 yards for longer Par 5 holes. There is a good chance that all of your clubs will be tested at least once on the golf course. If you are not comfortable hitting all of your clubs, then you should probably stick to the driving range.
Check out this convenient bullet-point list that discusses some of the reasons that you should use each location.
Driving Range - Ideal for Practice Ideal for Practicing Swings and Getting Comfortable with Various Golf Clubs Great for Practicing Overall Consistency
Golf Course - Ideal for Skilled Players Ideal for Experienced and Skilled Players Great for Competitive Play.
Golf Lessons And Mentorship For Beginners Is Essential
While it is quite possible that a guy like myself can start golfing without any education the reality is that you are not going to have a good time. I stayed away from golf courses for many years because frankly, it was overwhelming and as an adult, I felt that there was no way for me to learn how to play golf. Luckily though, I was thrown into a cauldron on a press trip in Florida and met some professional golf media who helped mentor me through the initial steps such as learning basic etiquette and how to keep score as well as what clubs to use when.
Since then I've been able to visit quite a number of golf courses and I've had a lot of fun "playing golf".
However, the reality is that while I know the fundamentals of how to play golf as a beginner, only real lessons can help me pull things together. Luckily there are many public courses all around the country where you can either hire a golf pro with experience teaching beginner golfers or join a class specifically designed for adults who want to learn how to play golf. Because this sport can be quite demanding at times, it wouldn't be so bad to check out some workout routines for golf beforehand as well.
The biggest obstacle here is simply being willing to call and ask what lessons for adult beginners might be available at a course near you.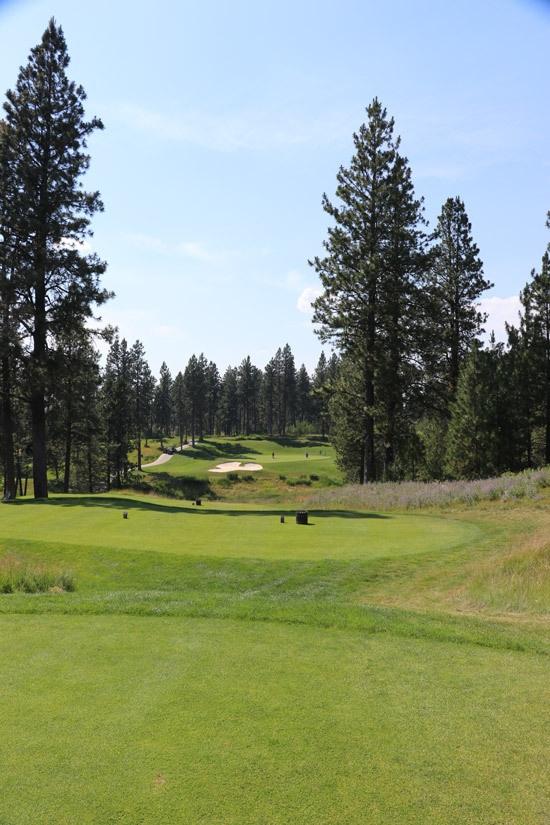 Golf Etiquette
Golf etiquette is an extremely important part of the game of golf. Many newcomers are unaware of some of the simple things that you need to do when playing on a regulation golf course. You are going to want to have reasonable golf attire, backup golf balls, and a green key.
Golf Attire, Shoes and Technology
Many regulation courses require players to have sufficient attire for golfing such as those from Sunday Swagger. Some courses may allow blue jeans and a tee-shirt, but some golf courses may also require more regulated attire. A nice pair of golf shoes is typically required though you should make sure to check regulations and course conditions before wearing cleated golf shoes. Similarly, the definition of what denotes "golf shoes" can range widely from one course to the next and while a clean, non damaged pair of cross-trainers should be permissible for most golf courses where beginners will be welcome - the rule of thumb is always contact the course to verify any house rules.
Technology has also become an essential part of what a modern golfer carries on his body. This includes fitness trackers to watches specifically designed to help improve your golf game. If you want to get the best from your golfing, technology can help you do it, check out this gps golf watch comparison for the info you really need.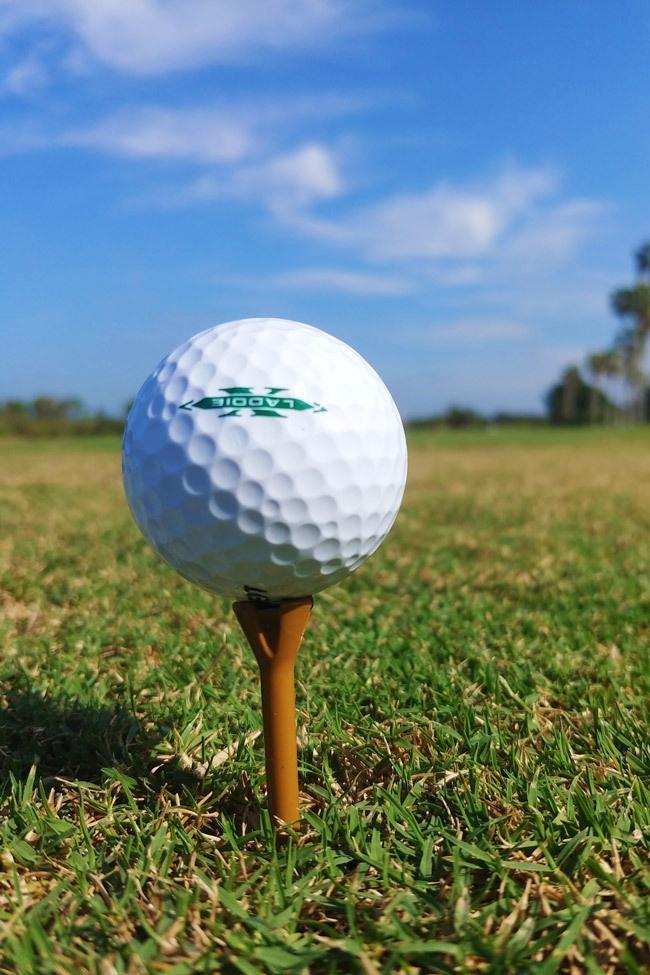 Best Golf Ball For Beginners
If there are a significant amount of hazards on the golf course, then you are probably going to want to purchase a sufficient amount of backup golf balls. Players lose golf balls on the course regularly. There is a fairly good chance that you will eventually hit one of your golf balls out of bounds, into the water, or into some dense bushes.
Spending too much time searching for a lost golf ball is one of the most common rules that newer players tend to break. It is okay to look for your golf ball for between three and five minutes, but if you cannot find it at this point, then it probably is best to simply play your next shot with a new ball out of a drop zone.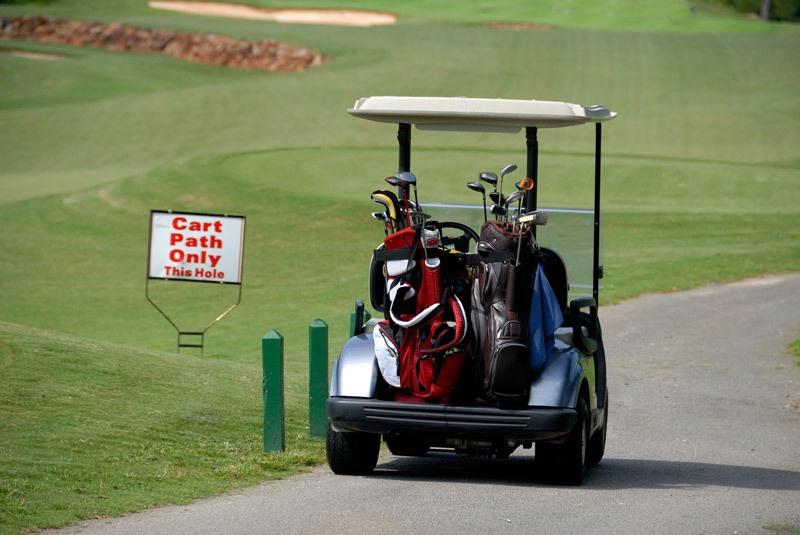 Best Golf Clubs For Beginners
As a beginner golfer it is unlikely that you will need to start out with the fanciest and most expensive golf clubs. Simply put, your novice skills and experience are your limiting factor here, not your equipment. That being said, buy a beginner set of golf clubs doesn't have to be cheap. Make sure to buy clubs that feel right in your hand and that you feel most comfortable with. While some will be ok simply picking up a used set at a flea market, online auction, or garage sale - for others they should look for a specific beginner set of clubs. These are usually sold as a set for men, women, or kids.
Most boxed sets of golf clubs for beginners come with all the clubs that most people will need. This includes a driver, one or two kinds of wood and hybrids as well as common irons, and a sand wedge as well as a putter. These beginner sets of golf clubs also often come with a standard stand bag that you can carry with you or place in a cart. Some beginner golf club sets will also include a glove, tees and occasionally other items such as a green key a hand towel. Prices for beginner golf club sets range from $100 to more than $1,000 but unless price is not a concern for you, beginners shouldn't need to pay more than $500 and if you are just starting out and want to see if you like the game then a cheap beginner set from Walmart will allow you to decide if it is worth making more of an investment.
For instance, you can buy this Nitro Men's Blaster 13 Piece Golf Set from Walmart for only $100 or you can buy this Graphite Cobra Men's XL 13-Piece Golf Set from Golf Galaxy for $900 and chances are that most beginners will have the same score when they are just starting out. Over time, as your skills progress, you will notice that while a cheap driver that was ok for beginners just isn't right now that you've worked on your swing more. The same is true for the rest of your clubs and equipment as well.
Look at this initial investment as a platform that you can grow with and tweak to match your style as your skills progress.
Important Golf Terminology For Beginners
Green Key
A green key is specifically designed to allow you to fix your green divots. A green divot is created when your golf ball lands on the green with high velocity. You are going to want to fix these divots to show proper etiquette to other players that are on the course behind you.
Scoring Terms
If you are finally prepared to play golf and keep score on the course, then you are probably going to want to learn about each of the scoring terms. Take a look at this section where we cover everything.
Ace / Hole-in-One
An ace in golf is typically considered a hole-in-one. This type of score is typically rarely achieved on short Par 3 holes, but some players have scored a hole-in-one on a short Par 4.
Albatross / Double Eagle
The albatross scoring term is even rarer than the hole-in-one scoring term. An albatross can be achieved when you sink your second shot on a Par 5. An albatross means that your individual hole score was three strokes under par. This term can also be called the double-eagle.
Eagle
An eagle is slightly more common than an albatross. Players that score with three strokes on a Par 5, or two strokes on a Par 4 would have achieved an eagle.
Birdie
Birdies are the most common score in golf other than Par. You have scored a birdie if you scored one shot under par on an individual hole.
Par
Every hole is given a par level by the course creator or the handicapper. If you are on a Par 4 and you make your final shot on your fourth stroke, then you have made a Par.
Bogey
Bogeys come in many different forms. You can have a Bogey, Double Bogey, and even a Triple Bogey. This is determined by how many shots you are over Par on an individual hole. It is best to stay away from golf Bogeys as much as possible.
While these are core golf terms that every beginner should know, there is also a long and constantly evolving list of golf slang terms that you might want to brush up on as well!
---