You're planning your next trip to sunny San Diego and, of course, you're bringing your four-legged best friend. But wait, there's more to consider than just dog-friendly parks and beaches. Let's dig into the advice they don't usually share about navigating America's Finest City with your pooch. Get ready to uncover the hidden realities of a truly dog-friendly San Diego experience.
Key Takeaways
San Diego has an array of dog parks scattered throughout the city, providing plenty of opportunities for dogs to socialize and exercise.
Flea control methods are essential in San Diego to prevent flea infestation and potential health issues for dogs.
Navigating downtown San Diego can be challenging due to hazards like discarded food, human feces, and needles, posing risks to dogs' safety.
When planning a dog-friendly trip to San Diego, it is important to check if beaches are dog-friendly before heading out and consider accommodations that provide pet-friendly rooms and services.

San Diego Is An Amazing City And One Of America's Most Dog Friendly Places
You'll find that San Diego isn't just an amazing city, but it's also one of America's most dog-friendly places. With an array of dog parks scattered throughout the city, you'll never be at a loss for places to let your furry friend let off some steam. The locals rave about Nate's Point in Balboa Park, a fenced-in paradise where your pup can freely frolic.
Then there's the smorgasbord of pet-friendly restaurants. Enjoy some tacos at downtown while your dog sits there next to you getting a jerky treat from the bartender. Sounds fun, right? it is and you'll quickly discover that dogs are welcome at most outdoor areas in town ... but it isn't all rainbows and unicorns.
What They Don't Talk About Regarding Dogs And San Diego
You might not realize it, but San Diego holds the dubious honor of having more fleas than any other city in the United States. With its sunny charm, navigating the downtown area can be a minefield for your curious pooch. And without a car, getting around can test your patience.
It's not just the fleas or transport that are the issues here. Reckless scooter riders zipping about pose a real danger to small dogs on sidewalks. Let's not forget that San Diego is rattlesnake territory, so be sure to keep a vigilant eye out!
More Fleas Than Any Other City In America
San Diego's got more fleas than any other city in the U.S., so it's crucial to keep an eye on your furry friends. With our warm weather, fleas are active year-round, making flea control methods essential to preventing flea infestation.
Be proactive! Brush and bathe your dog regularly. Wash their bedding and use a fine-tooth flea comb. If you spot any fleas, dunk 'em in hot, soapy water. Remember, if you find any flea dirt or if your dog shows symptoms of flea allergy dermatitis, consult your vet immediately.
Don't forget, fleas can be a nuisance for us too. The common culprits, cat fleas, can bite humans as well, potentially spreading flea-borne diseases.
Keep your pet and your home safe, San Diego!
Downtown San Diego Is A Minefield For Curious Dogs
Navigating downtown with your four-legged buddy can be tricky, with so many potential hazards around every corner. You have to watch out for hazardous substances like discarded food, human feces, needles, and other trash that your curious pup may want to inspect.
Having a proper leash is not just about control, it's also about safety. A strong leash gives you the ability to steer your dog away from these potential dangers. You might also consider training for dogs that teach them to avoid certain items or areas. This is particularly useful in downtown San Diego with its high population of homeless encampments and vibrant nightlife which generates an enormous amount of trash including broken bottles, soiled clothing, and discarded food containers.
It Can Be Challenging To Get Around Without A Car
Getting around without a car can indeed pose a challenge, especially when you've got a pet in tow. San Diego's public transportation system is limited to certified service dogs, and rideshares like Uber and Lyft are at the discretion of the driver. But don't worry, there are alternatives to help you navigate the challenges.
Uber Pet, a service that matches you with dog-friendly drivers.
Local pet taxi services, they're more understanding of your needs.
Biking, if your pet is small or enjoys a good ride.
Walking, always a healthy option if you're close to your destination.
It may be a little more complicated, but with a bit of local knowledge and planning, you can ensure your pet is part of your San Diego adventures.
Reckless Scooter Riders Are A Danger To Small Dogs On Sidewalks
You'll need to keep an extra eye out for those reckless scooter riders who pose a danger to small pets on sidewalks. Despite scooter regulations, enforcement is lax in San Diego, creating a risky environment for your furry friends.
Dog safety is paramount, so it's essential to be aware of your surroundings. Sidewalk etiquette isn't just about pedestrians, it's about our pets too. Try to walk your dog in less crowded areas where scooters aren't prevalent. Remember, a simple leash can save your pup from a potential accident.
If a scooter comes too close, pull your pet towards you quickly. You belong in San Diego, and so does your pet. Let's help each other keep our sidewalks safe for everyone.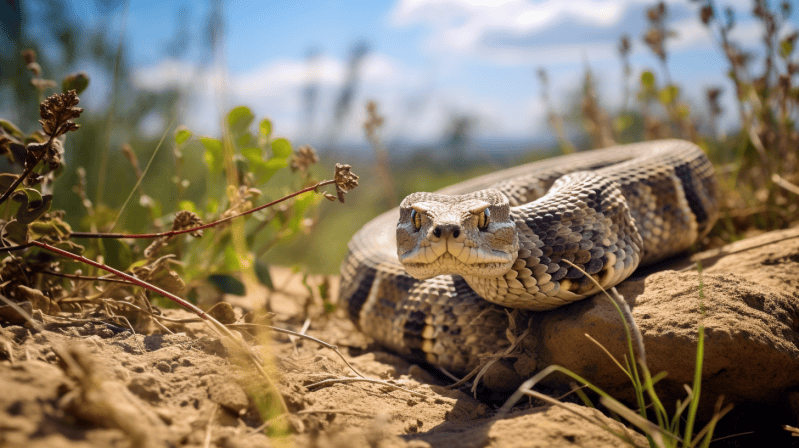 Watch Out For Rattlesnakes In San Diego
It's crucial to be vigilant for rattlesnakes while enjoying outdoor activities in warmer months. Rattlesnake safety should never be taken lightly, particularly during hiking trips in San Diego. The threat is real but manageable if you're prepared and heed hiking precautions.
To protect yourself and your furry friends, consider the following:
Keep dogs leashed and close on main trails.
Actively scan your surroundings.
Have a list of nearby veterinarians and care centers ready.
Consider getting pet health insurance.
These steps ensure you're ready to act swiftly should a snake encounter occur. Prompt veterinary care can make a significant difference in outcomes.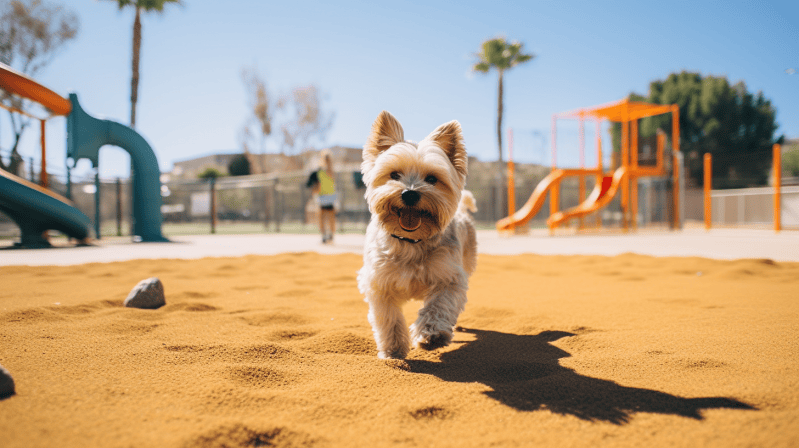 San Diego Can Still Be A Great Place For A Dog Friendly Guys Trip - But Be Careful!
Despite this, San Diego is still a top-notch choice for a dog-friendly guys trip. But there are factors to consider! You've got to plan ahead to ensure you and your furry pal enjoy every bit of it.
Start with the dog beaches. San Diego's got some of the best in the country. Ocean Beach Dog Beach is a local favorite. It's leash-free 24/7. But remember, not all beaches are dog-friendly, so check before you head out.
Next, consider the canine cuisine. Many local eateries understand the bond between a man and his dog, offering pet-friendly patios and even special dog menus.
In the event that there is a medical issue, while there are many veterinarians and animal hospitals available, you can also call a mobile vet in San Diego who will come out and meet you at your hotel or vacation rental.
Finally, don't forget about pet accommodation. Many hotels, like the Hotel Indigo, roll out the red carpet for your four-legged friend. They offer pet-friendly rooms and services like dog walking and pet sitting.
Conclusion
So, you're now armed with the lowdown on San Diego's dog-friendly scene. Sure, it's not all sunshine and surfboards for your four-legged buddy, but don't let that deter you.
With a little caution, and our insider tips, you and your dog can still have a ball in America's finest city. Go on, seize the San Diego day, you and your furry friend will love it!