Written by:
James Hills
Created: 14 June 2021 Last Updated: 22 June 2023
Top Blog
Hits: 2515
Reading time: 01:58
We love innovative sunglasses and sometimes "men's fashion" doesn't have to be about being chic and posh but rather about making a statement. We're loving these latest sunglasses created by Pit Viper, the Rob Gronkowski pro model, the Gronk Merika 2000s. Created in conjunction with the NFL tight end and Pit Viper Key Player, the limited edition Gronk Merika is available in the classic 2000s frame with a custom red-white-and-blue design.
Designed to take on whatever life throws at them, Pit Viper sunglasses "demand respect and authority," all while encouraging a cult-like following to not take life too seriously. The collaboration with Gronkowski adds to the brand's coveted list of limited edition pro models - made especially for those who enjoy a good party (just like Gronk).
"This brand was built in skiing, but l think we have a lot of fun-loving, free spiritedness to spread beyond the borders of our snowsports roots," comments Pit Viper founder, Chris Garcin. "We all just want to have a good time, whether we are skiers, dry-landers, flat-landers, sea-puppies, lake-dogs, beach-bums, general sports enthusiasts, elite athletes, athletes, semi-pro beach volleyball dads, or Gronk-loving, football junkies." Garcin continues, "It's a dream to work with Rob Gronkowski. Our philosophies align, our brands align, and we had one hell of a good time making it happen."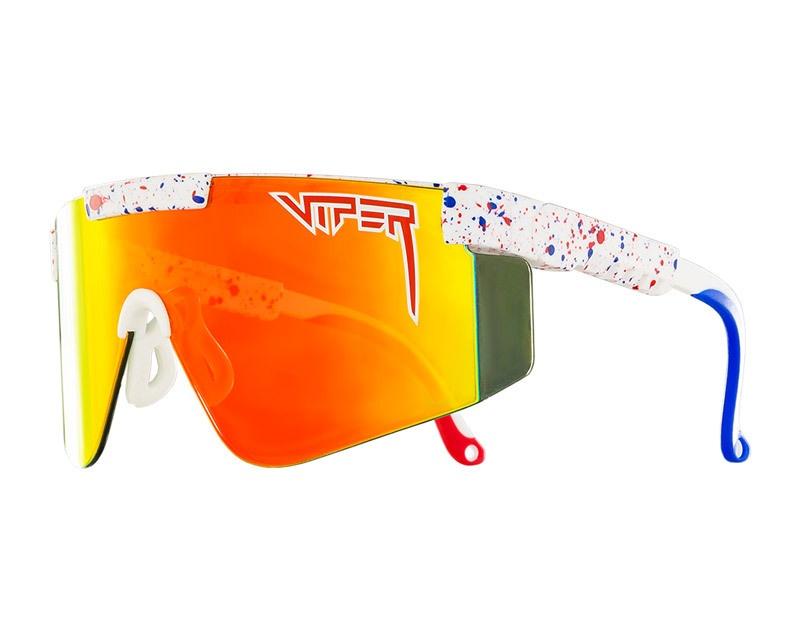 Gronkowski collaborated on the Gronk Merika 2000s design this past March, while his family visited Pit Viper in Utah. They feature a signature "merika" pattern that screams "wear me at your next 4th of July party," a reflective rainbow lens for inconspicuous crowd watching, and Z87+ rating for the workplace (or rowdy football games).
"With these Pit Vipers on your face, you'll not only run faster, and jump higher, but you'll look like the pro you always knew you were," says Gronkowski. "I'm stoked to work with Pit Viper on these limited edition shades."
Sunglasses are available exclusively online at www.pitviper.com and are the perfect red-white-and-blue addition for the upcoming 4th of July holiday.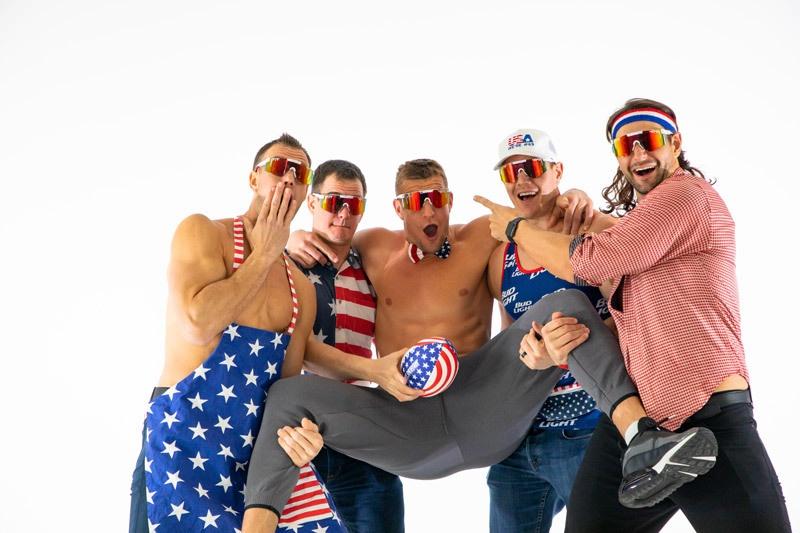 Gronk Merika 2000s Sunglasses Feature:
100% UV Protection
Light Transmission: 18.2%
Lens: Z87+ Safety Rated 2.2mm Polycarbonate
Look Through Color: Blue
Found In The Box:
Customized Firmcase™
Customized Limpcloth™
Customized Sweet Ass Box
Tie Downs™ Retainer Strap
MSRP: $129
So where will you be wearing your Gronk Merika 2000s this summer?
---