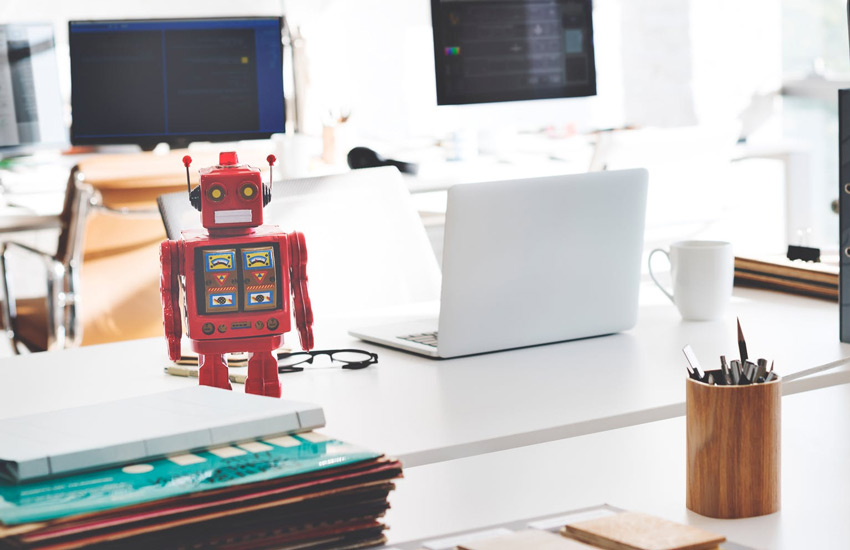 I'm not going to get into the debate about whether or not you should use marketing automation tools, a virtual assistant, or grind the old fashioned way. The reality is that marketing automation technologies are key to any business today from selling staplers to promoting blog posts and building more connections within your industry. The challenge that I find though is that all too often people don't know how to use the tools and simply assume that they are a way to "cheat" and jump ahead of the line on their way to fame and fortune. Let's take a look at how to use marketing automation tools so the result looks as natural as possible!
What Is a Social Media Marketing Automation Tool?
Marketing Automation tools are anything that helps you do tasks automatically. You simply tell the tool what to do and it executes the actions automatically on your behalf. Some of the more robust marketing automation tools for social media are referred to as bots i.e. "Instagram bot" or "Twitter bot" but the reality is that it's a wide category of apps. This includes tools that allow you to automatically share what you publish to Instagram and then replicated it for Twitter, tools that take your RSS feed and automatically shares it out to social media channels, or even tools that search for engaging content so it is easier for your to curate for your own channels.
Examples of Popular Social Marketing Automation Tools:
(note these may include affiliate links)
Loomly (free trial) - manage social channels from one interface and monitor RSS feeds for content, remind you of date-related celebrations etc.
Jarvee (free trial) - automate many social media process for most popular networks including Instagram, Twitter, and Facebook
IFTTT (free service) - automate sharing from one social network to another and many other processes
Tailwind (free trial) - schedule and monitor postings to Instagram and Pinterest
Understand The Value Of Your Tools and How To Use Marketing Automation
There's often a very thin line between spam and quality marketing that generates positive results. With tools we sometimes refer to as "bots" readily available, there's obviously a temptation to load the script with a couple keywords and a message then let it rip. That tool will then send that message to 1,000 people and a percentage of those will respond favorably though many more will respond negatively. For some sales driven campaigns those numbers are ok with winning 0.001% of the time since you can hit thousands of people per day and your breakeven is a couple says per day.
Use Automated Social Marketing Tools Like You Would an Actual Live Human Team
With most bloggers and social influencers though, our value is in the trust given to us by those around us. So the risk of pissing people off doesn't allow us to succeed this way. Instead, we should look at how we might deploy an actual team of people and then assign tasks appropriately.
Humans are good at empathy, humor, and responding to needs. This is where you should deploy your human assets. On the other hand, bots are very good at grinding out repetitive tasks and following orders. If you can blend the two strengths then you get a powerful team that can grow your following, connect with new partners, share content and other similar functions.
Tasks For Social Automation aka Bots - compiling lists (scraping keyword lists, followers, harvesting emails), filling out variables in outreach message templates, sending out messages to targets, following-up on messages, and recording results.
Tasks For Humans - editing those lists, writing the outreach templates (including Spin Text variations), monitoring outreach campaigns and tweaking parameters, responding immediately to any responses including service errors, leads, and opportunities to open new business.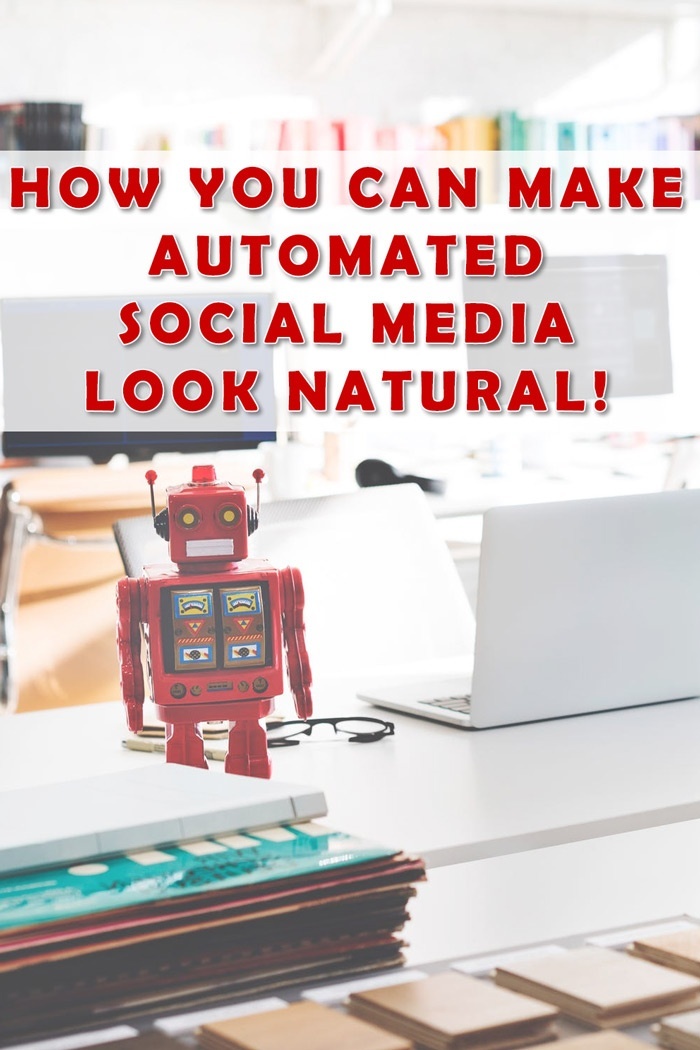 How To Make Your Automated Marketing Campaigns Look As Natural As Possible
As I stated above, there's a tendency is crank up the volume and hit thousands of people per day ... just because you can. However, that doesn't look natural and you will be caught by the networks. You also risk being flagged as a spammer and your chance to minimize failure is greater too. For instance, if something goes wrong and you are sending out 10 messages per hour through Linkedin / Facebook / Instagram etc. then your failure risk is limited to a handful of people. However, if you are sending out 200 per hour you might have hundreds of people receiving a misconfigured campaign.
Everything automated should be built around the parameters of what a real human could do and how often if they were 100% dedicated to the task. For instance, (API restrictions aside) a machine can send thousands of messages per second ... a human who searches for targets and then writes a short message could only do this a handful of times per hour. Maybe every 45-60 seconds. Furthermore you need to take into consideration that a human will take breaks, have variable start/stop times, and not work 24 hours per day or seven days per week.
All of the social networks have systems looking for automated behavior and here are some of the elements they are looking for. This is true for pitch emails, follow-requests, content postings, and other functions as well. While not all networks operate the same way, these are some indicators that you may not be a human user and instead are a social marketing bot or using social marketing automation tools.
Number of Tasks - keep the number to a frequency that a normal human could do
Variation of Tasks - limit the same type of tasks so that you aren't just grinding out the same things over and over
Timing of Tasks - a human wouldn't do things exactly every 100 seconds, there should be variability here both in cadence as well as time spent taking breaks of hours and days of downtime
Variation and Personalization of Messages - if you send the same message 1,000 times to the same person the chances of it triggering an alert is very high. Instead, try using Spin Text and personalization to ensure that it looks unique and custom to your recipient as well as the spam detectors.
Number of Accounts Using a Single IP - while you could operate a boiler room with 200 people banging stuff out off a single internet connection, that isn't authentic behavior either a social media bot running 200 (or even 10) Instagram accounts off a single connection isn't authentic either
Mouse Cursor Movement - some more advanced systems will actually monitor mouse movements to judge if it is just a script though this is more challenging to detect
Cookies / Other Sites Visited - does your browser have cookies from other sites or is it just grinding on Instagram / Twitter / Linkedin etc.
Keep a Human Touch - make sure your account is also doing truly organic activities too. This includes commenting on posts with genuine comments and engaging (like / share / comment) on stuff outside the automated targeting parameters
How To Use Social Marketing Automation For Prospecting vs Closing Opportunities
Some tasks such as following / unfollowing or automated liking are easy but more powerful functions such as prospecting for partnership opportunities can be more complex. Once again though, everything I said above is essential. The synergy comes from using the social marketing automation tools to knock on the door but you need to be there to respond when the person opens the door and responds to your initial outreach.
Once the door is open, this is about general networking to ensure that you don't look like a spammer.
Answer Immediately - if you auto-tweet to someone or send a DM and they answer the expectation is that you are there to engage. If you don't, then it looks like you're just a machine sending out automated messages and that's not good.
Don't Hard Sell - the quickest way to end a new relationship is to pitch the person in the opening dialogue
Ask a Question - keep the conversation going by asking the person a question, this will also potentially reveal opportunities to work together
Tell The Person Who You Are - don't necessarily promote yourself, share who you are and what you like to do. This includes including your URL in the opening email as your signature.
Follow-up - not everyone is looking for a new contact, but if you have even a basic conversation you should have learned about an opportunity to follow-up in the future
Look For Opportunities To Help Them - in your conversation with them you may find immediate opportunities to help including your goods and services, but also simply advice or friends you might have. Be valuable and good to know!
Track Leads - track your leads and categorize them as cold, warm, or hot then act accordingly. If you have cold or warm leads then you can put them back into your funnel for automated follow-up by viewing their profiles, liking posts etc.
Know When To Walk Away - not everyone you think is a good contact will want to talk with you. Listen to what they say (or don't) and then move on to the next person. Instead of spinning your wheels, focus on the relationships that show and opportunity to grow.
This is the "right way" to network using marketing automation tools. If done properly, the line between automation and manual outreach will be imperceptable to the target(s) and those around you. However, if you fail at the above then it can quickly erode your reputation and close doors that you need to be open in order to grow your business.