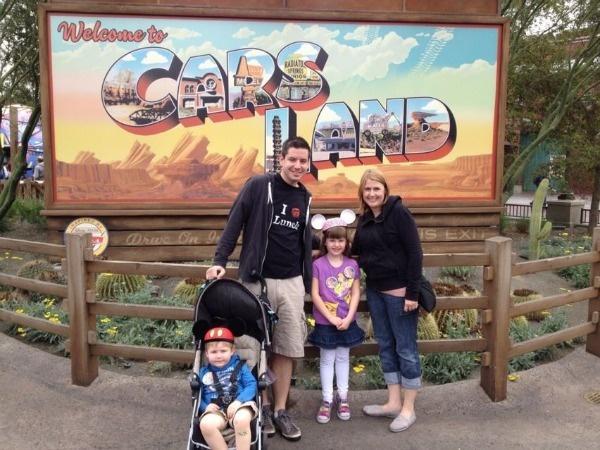 Today we are happy to kick off our series of interviews with some of the top male bloggers by chatting with Beau Coffron - better known by some as Lunchbox Dad!
Beau runs an awesome site from his home in the San Francisco Bay Area that is all about lunch boxes, parenting advice, product reviews, and some of the most awesome bento box lunches I've ever seen!
How, when, and why did you start LunchBoxDad.com?
I started Lunchbox Dad almost 3 years ago. I originally started it to encourage parents by posted instructions on how to make fun and healthy lunches for their kids. These lunches were special for my daughter and me. I then added reviews for products that I found interesting and thought other parents would see as useful too. Finally I did a little writing about parenting that was picked up by The Huffington Post.
Why "Lunch Boxes"?
I wanted to let me daughter know that I was thinking about her while she was in school. I saw some moms doing this online and I thought, "I'm a dad, why can't I do this?" So I gave it a shot. The lunch boxes were just the vehicle for making memories with my daughter.
Who are the top male bloggers (men's lifestyle/interest including dad bloggers) that you think are doing great work right now?
There are so many guys doing great things on their blogs right now. I am obviously partial to dad bloggers but I like Howtobeadad.com (they are hilarious), DesignerDaddy.com (his Super Lunch Notes are fantastic), Omgiri on Instagram (not a typical blogger or dad but he does amazing Disney food art), thosecrazynelsons.com (for their travel adventure), and StyleSocietyGuy.com (for fashion).
What marketers (agencies or brands) do you think are doing a great job of reaching and engaging with male bloggers?
Life of Dad I think is on the forefront of connecting male bloggers to brands. Their campaigns are really fun and engaging. I just did a commercial for Swiffer with some other dads and they were great. Of course Dove Men+Care is one of the top brands interacting with men and dads right now.
What are some tips that you can share for guys who are thinking about starting a blog?
Try an narrow it down to one area. It doesn't matter whether it's parenting, technology, travel, food, or anything else. Also make sure the subject is a passion of yours. If you are excited about it, then it is less likely to become a burden or one more thing you have to do. You also need to decide at the beginning that you are ok with just your family or friends reading your blog. If your whole goal is to go viral then you will probably be disappointed and burn out quickly. That doesn't mean it won't happen you just need to be content with whatever comes your way, but always striving to get improve on what you do.
Unlike mom bloggers that are dominantly "stay at home moms", how do you think the fact that many men have "day jobs" affects how men blog and how brands can engage with us better.
I think it's exactly what you said. It's taking into account that many men do have day jobs, but those jobs can be weekends also. So as far as trips I would say realizing that you will never get every guy, but offering trips and events at different times of the week so that you can get a variety of guys involved even if it's only three guys at one and five at another. Also, if it something that men can do that is not a trip, but requires live online participation then it is better to have it at night and even better to have it later in the evening for those of us who have kids that we need to put to bed. I hope this helps!