Let's face it, trucks are cool and today's trucks have every bell and whistle that you can imagine. Trucks today are essentially on-par with luxury SUVs but they are designed for hauling, towing, and often are strengthened for getting to tough jobs where nicely paved roads simply don't exist. However, for most contractors and service jobs you simply don't need that rugged and powerful of a vehicle. Here's why a van might be the better choice.
All of the major truck manufacturers offer cargo vans along with their commercial trucks but we've taken a look specifically at the 2020 Transit Cargo Van vs is the 2020 F-150 for this comparison.
Storage Space and Security
This is the big advantage of vans. While we'll touch on payload capacity below, the big advantage is simply having space inside the box to store everything. Mass is important, but so is volume! Additionally, because everything is enclosed vs lashed to the back of the truck bed it is much easier to secure your equipment. This is especially true if you chose a cargo van with no windows and add an optional security cage between the front and back of the vehicle.
Load Height
Trucks generally ride higher than vans and so it shouldn't be surprising that the load height will be higher as well. Generally speaking, this isn't more than a few extra inches but every little bit matters. Plus, while trucks have worked hard to develop innovative tailgate options in the most recent model years, as well as steps and other ways to more easily access the bed, being able to simply walk into the back of your van makes it way easier to access your tools, delivery items, and other gear.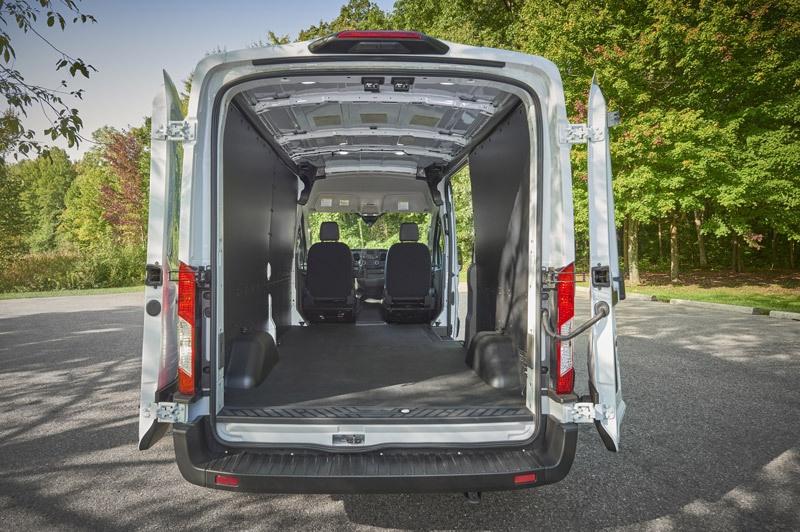 More Payload But Not Towing Capacity
Generally speaking, trucks and vans from the same manufacturer feature relatively dimensions and engine options. However, while the dimensions and powertrain may be similar, vans often are able to edge the trucks out in terms of raw payload capacity when carrying cargo. For instance, the 2020 T-150 Ford Transit with a 3.5L EcoBoost V6 offers a Max Payload of 3,630 in RWD, whereas the 2020 F-150 truck with the same powertrain only offers 3,000 pounds.
Additionally, despite enhancements to cargo boxes and such, a van obviously also offers massively more enclosed space to store tools, supplies, and other items safely.
When it comes to towing though, trucks are almost always going to beat what vans can do because that's what they are designed to do. However, most vans will still have a relatively good towing capacity for all but the largest trailers.
Considering that outside of construction or towing vehicles, most folks won't need that, a van might make a great alternative. Plus, if you are thinking that you might start a business as a plumber or an electrician, being able to keep all your goods in the van is way more important. However if you need something shipped and want to avoid picking it up yourself, there's always Shiply to call.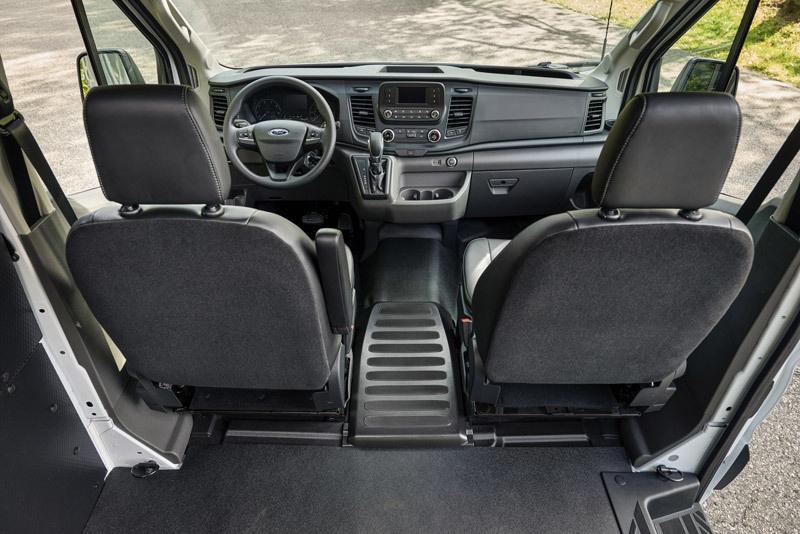 Driving Position
One of the key differences between vans and trucks is that generally speaking, vans sit closer to the front of the vehicle whereas trucks tend to have a longer nose. Additionally, a van seat is often a bit higher positioned and better able to view tight areas in front of the vehicle. However, this is completely a personal preference and many truck owners swear that a truck is more maneuverable compared to vans. the only solution here is to test several vehicles out and compare which you are more comfortable sitting in and constantly getting in and out of on a busy workday.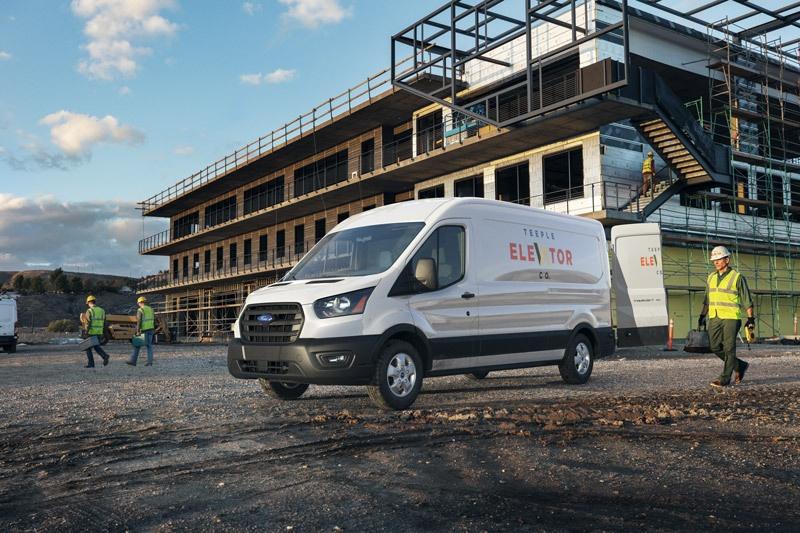 Trucks Still Have Some Advantages Though ...
If your job involves towing or hauling heavy loads then a truck designed for the specific task is more likely to be available compared to a van. This is the core area where trucks excel today. Other advantages include pricing flexibility. For instance, you can purchase a fully-loaded F-150 with every feature imaginable including lie-flat seats AND you can also get a basic work truck. Because vans are a much smaller segment there is far fewer options available and so you are generally stuck with a moderately well-appointed vehicle that makes for a great delivery van or passenger hauler ... but it's simply not going to impress if you pull up to a client meeting.