Written by:
James Hills
Created: 06 March 2021 Last Updated: 28 November 2023
Trending
Hits: 1969
Reading time: 07:21
Every new driver has slight worry when it comes to the day they can get out on the road and drive alone. It is quite a daunting moment but with time and practice, you will soon feel comfortable. Knowing how to stay safe as a new driver is crucial for dealing with any situation, stressful or not, that arises. Here are the best safety tips for new drivers.
Pick The Right Car
While driver training is important, there's only so much you can do without having the right equipment. There's simple no replacement for the modern safety features found on even entry-level vehicles like the Hyundai Venue. Not only was the vehicle awarded the Cars.com Best Value of 2021 award but it also received a 2021 IIHS Top Safety Pick Awards. With a price starting at only $18,750 and up to 33 mpg highway, the Venue makes an excellent choice for new drivers seeking a safe and reliable vehicle to begin their driving experience. In fact, it comes standard across all trim levels with features that include: Lane Keeping Assist, Forward Collision-Avoidance Assist with Pedestrian Detection, Blind-Spot Collision Warning with Rear Cross-Traffic Collision Warning, Brake Assist, and Tire Pressure Monitoring System as well as tons of airbags if a well trained driver and preventative tech isn't enough to prevent a collision.
Not only is it an extremely safe and affordable vehicle for a new driver but it is extremely attractive outside and in, especially the Hyundai Venue Denim trim. Denim is the top tier (though only a few thousand dollars more than the base) and includes an exclusive paint job as well as premium features inside such as a leather-wrapped steering wheel and a combo leather fabric seat covering that looks extremely unique and attractive.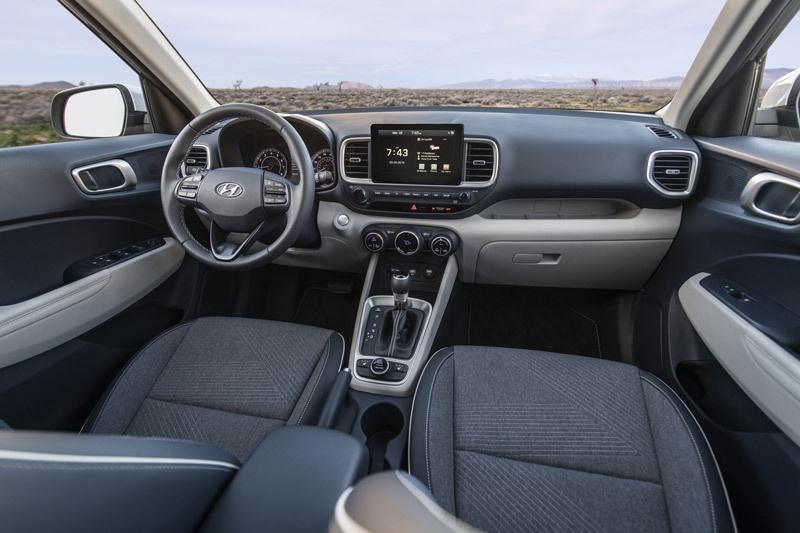 Know Your Car
Every new driver will either have their own car or be sharing with a friend or family member. You won't learn in that car, so you need to make sure you know the car well before heading off for a drive on your own. Before purchasing, or driving in general, walk around its perimeter, adjust the seat, and understand its power and speed. You will also want to look at things such as pedal spacing, emergency features, and gear stick height (if it's not electric) so that you have a safe and comfortable ride.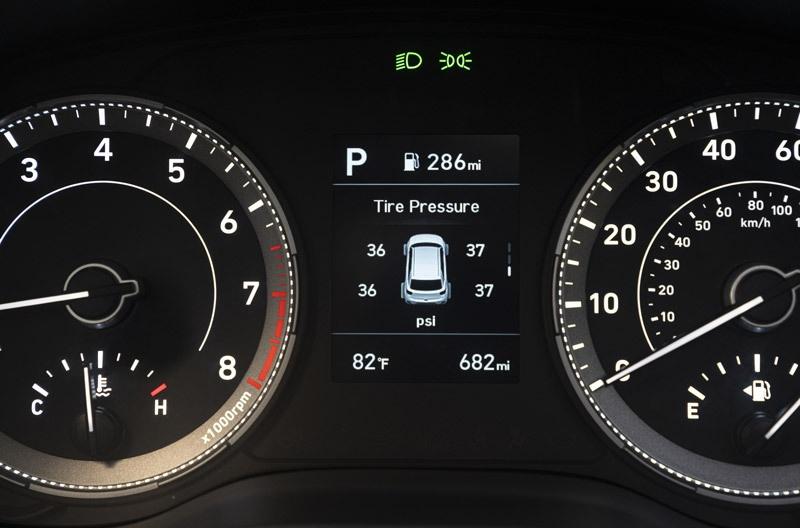 Understand The Controls And Symbols
Make sure before you drive any vehicle that you are not used to driving that you familiarize yourself with all of the controls. Learn where the signal lights are, and check to make sure that all of the lights are working before heading out, especially if you are going to be driving at night. If you are pulled over, you may be asked to show that everything is in proper working order, so it is best to make sure ahead of time. It is also advisable to understand the dashboard and its symbols. This is also a handy car maintenance tip in case a warning sign comes up on the dashboard. You will be able to fix the issue if you understand the symbols.
Know The Road Signs
It is equally as important to know the road signs as it is your car signs and symbols. Knowing what they mean will reduce the risk of accidents and keep you safe at all times. There are many roads that have different speed limits at different sections of the roads, and this is something that you really need to pay attention to. Also, make sure that you pay attention to any other traffic signs you see and obey all parking signs.
Ditch The Distractions
Don't use your cell phone while driving. This is dangerous, and even if you think you are the best multi-tasker in the world, there is no way that you can keep your concentration on more than one thing at a time. You need to make sure that all of your concentration is saved for your driving. Not only should you never talk on your cell phone while you are driving, but you also need to remember never to send or read text messages while you are driving. There are too many young people killed every year because they looked away to check their messages.
Also make sure to pay attention to your driving and not your passengers, especially if you are driving with your friends. Sure, when you have your driver's license, it is great, because you can drive your friends all over the place. Just make sure that you are not too busy talking and having fun with your friends to pay attention to the road ahead of you. Don't play the stereo too loud either. This can be really distracting, and if you are paying attention to a really cool song, you may not be paying enough attention to your driving.
Always Have A Map Available
Although a sat-nav on a mobile phone map can be handy, they are not always 100 percent reliable. You will be stuck if you are relying on your phone for directions and it runs out of battery. Equally, sat-navs sometimes go wrong and could lead you in the wrong direction. So, it is always handy to have a roadmap tucked away somewhere in the car.
Be Calm On The Road
One of the biggest problems some new drivers face is curbing their aggression while driving. It's often easy to get angry and frustrated at the actions of other road users, especially when those people have a blatant disregard for the safety and consideration of others.
If you find it easy to get angry, it's worth looking at ways to keep yourself calm on the road. Otherwise, you may find yourself dealing with an aggressive driving lawyer and having to answer to a judge about why you couldn't exercise restraint on the road.
Store An Emergency Safety Kit In Your Trunk
Make sure that you have a safety kit in your vehicle at all times. There are many things that you should have in your safety kit. You never know when you are going to break down somewhere or have an accident, and if you are not on a highly traveled road, it may be some time before you can get help. Your safety kit should include flashlights and batteries, road flares, jumper cables, a spare tire, a tire iron, other tools, kitty litter (for traction if you are stuck in the snow), a tin can, and some candles (to melt snow and ice that can build up beneath your tires), oil, windshield washer fluid and coolant. You should also have a blanket, a couple of bottles of water, and some snacks, since you may be stuck for a few hours.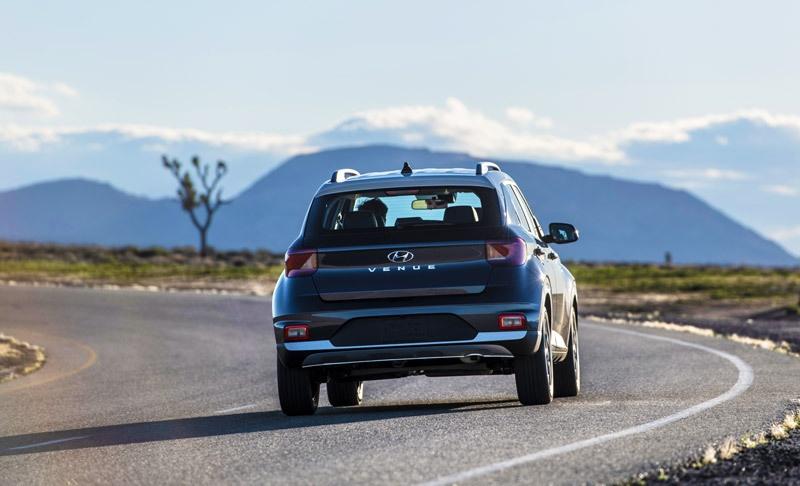 Pay Attention To Caution Signs and Always Avoid Speeding
Speeding is one of the leading causes of accidents among new drivers. Not only is this a factor on open highways, but especially true when there are sharp turns, rough road, or potential icing. While you might have a generally posted speed of 45 mph, there might be a 15 mph sign before entering a sharp curve.
While some cars driven by experienced drivers can take corners at a much higher rate of speed than posted, new drivers may not have that level of control. By slowing down, not only will you improve your ability to see traffic coming around the corner but you can ensure maximum control of the vehicle and avoid skidding, prevent items from flying from one side of your car to the other, and also prevent your passengers from feeling uncomfortable.
When it comes to accidents, speed is a huge factor in the amount of damage that may result. The faster you are driving when you hit an object, the greater the impact and the greater the damage was done. Rather than race around trying to "make up" time on the road, plan ahead and give yourself enough time to get where you're going safely, without speeding. It's safer, and you'll save money on traffic tickets and car insurance. Also, remember to avoid following too close. It takes a significant distance to stop a car from 50 km/h.
In fact, it takes 14 meters to stop while driving at that speed. Stay far enough so that you can stop safely without striking the vehicle in front. That goes for the distance between you and the car in front of stop signs and lights. A safe following distance is just as important, if not more important than keeping a safe speed. After all, you could be going 120mph but as long as there is enough space between you and other vehicles, you'll never hit anyone.
---