Are you interested in surfing? If yes, some suitable tips can help beginners get started. From an experienced surfer's point of view, surfing is fun as you continue making progress. Some paths can help to accelerate the learning curve.
As a beginner, there are things that you should know as you start surfing and they include:
The Learning Curve
As a beginner, you should know that surfing is a complex and difficult sport. You are supposed to surf against the waves, and they come in different sizes. In this case, it is safe to say 6hat the playground changes constantly.
The learning process is enjoyable and challenging. Once you catch the first wave, you will be hooked to the sport. You should be conversant with the learning curve and also ensure that you have prepared your attitude. Also, you should be conversant with the expectations that you have with regard to surfing.
While learning to surf for the first time can be stressful, it is usually best to take lessons since you'll be sure to get the right equipment and focus on fundamentals before you even get out in the water. The nice thing about this is that it can pair perfectly with a vacation. For instance if you are coming to San Diego for a guys trip to explore breweries, maybe you should dedicate a day or two to surf lessons as well.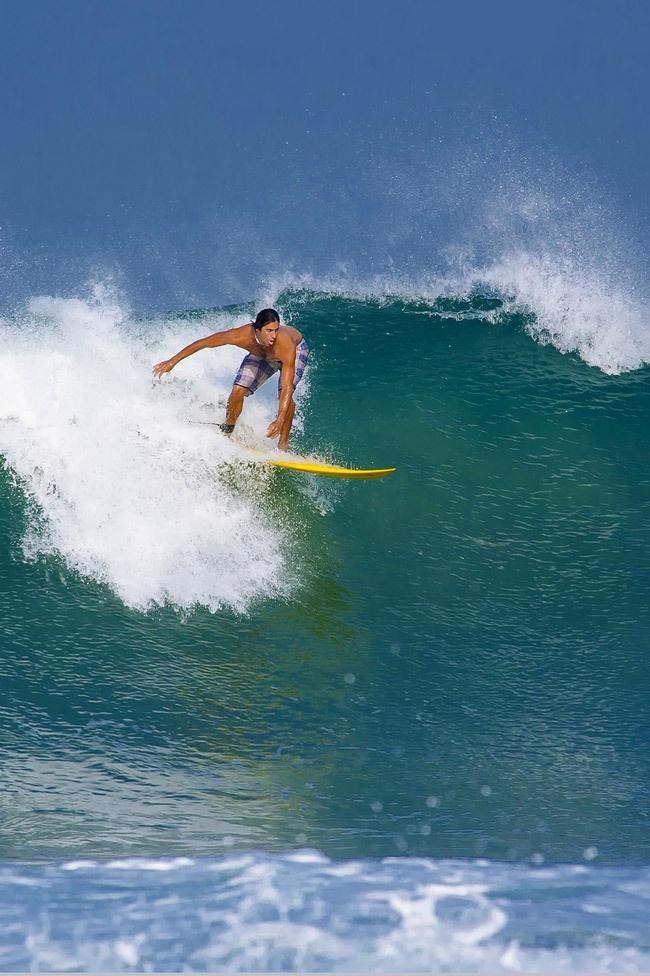 Learn about the Importance of Your Surfboard
In any sport, you should ensure you have the right equipment. As for surfing the right equipment determines the number of waves that you can conquer.
To enjoy the sport, you should choose the right surfboard. The main focus is not on acquiring a new model. Make sure you have chosen a surfboard with the right rocker and volume. The volume determines the board's floatation. Also, the main focus is on the width, thickness, and length of the surfboard. Ultimately the right board depends on your style of surfing, the waves, and personal preference. Surfboards come in numerous shapes, styles, and sizes.
The five most common styles of surfboards are
Shortboard - This is the classic surfboard that you most commonly see and it has three fins, a pointy nose, and is about 6-foot long. While this is the most common board, it is not ideal for beginners since it is less stable than some other designs. However, as you become a more advanced surfer the shortboard works well in larger waves and is good for maneuverability.
Fish - Fish boards evolved out of kneeboards that surfers decided to stand up on. Fish boards are generally shorter than a shortboard and have a deep cut into the tail as well as a quad fin or twin keel.
Funboard - These are surfboards that are 7 or 8 foot in length and have a wide nose and are designed for easy riding in a wide variety of wave conditions. They vary widely in number and configuration of fins and are designed for good stability. As such, Funboards are a good starting board for most beginner surfers that are new to the sport.
Longboard - When you look at old movies about surfing from the 60's this is the most common surfboard you will see. It is generally an 8-foot long board with a wide nose and while they have evolved over the years it is still designed for maximum stability and can be very good on small waves and are the best surfboard for new surfers to learn on.
Gun - This is the extreme board used for death-defying waves and certainly not a good choice for a new surfer since while they can range up to 7 feet in length, it has a pointy nose and tail and are generally custom boards designed for a specific very advanced surfer to take on massive waves.
Generally speaking, when you start surfing, you will require a surfboard with a large volume; you can opt for a foam board or a longboard. The boards should be thick, long, wide, and they should have a flat rocker.
However, if you are just looking to have fun, there are also multi-purpose boards that can be used for SUP as well as surfing and some are even inflatable surfboards designed to be light and easy to carry.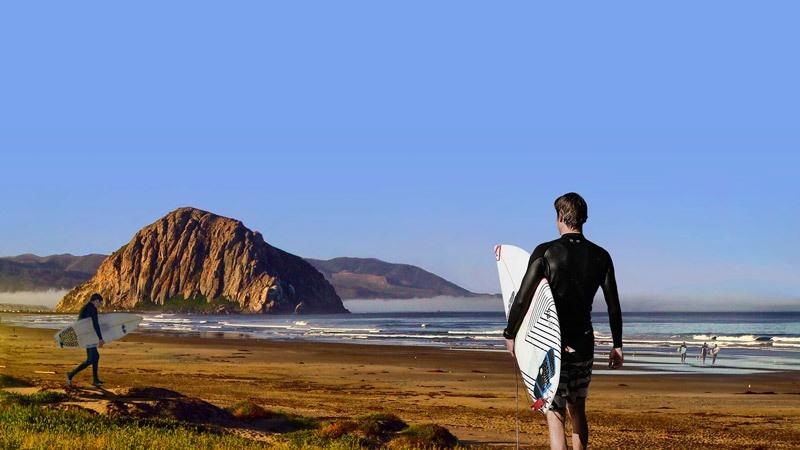 Choose a Suitable Surf Spot
It is important to look for a surf spot as a beginner. The surf spot will determine whether you will enjoy the sport or not. Some surfers will advise you to start surfing on a beach break since it is safer. It is safer to fall on sand rather than a rock.
Well, there are sandy beach breaks that are suitable for experienced surfers. On the other hand, there are rocky point breaks that are also suitable for beginners. Some spots are suitable for learning on different days, depending on the wave conditions.
To find a spot that suits you as a beginner, you should gather some information about the spot. Make sure you have inquired about the wave conditions daily. Different surf websites have information on different surf spots. Some professionals usually post detailed content on these surf websites. When you access one of the surf websites, you should go straight to the right column, and you will learn about the kind of surfboard that you need, bottom, tides, and the most suitable surf level.
As you carry out some research on the internet, you will gain more knowledge from the experienced surfers who have been surfing at a certain spot for a prolonged period. The experienced surfers will always tell the facts as they are. They will not lie about the best surf level for beginners.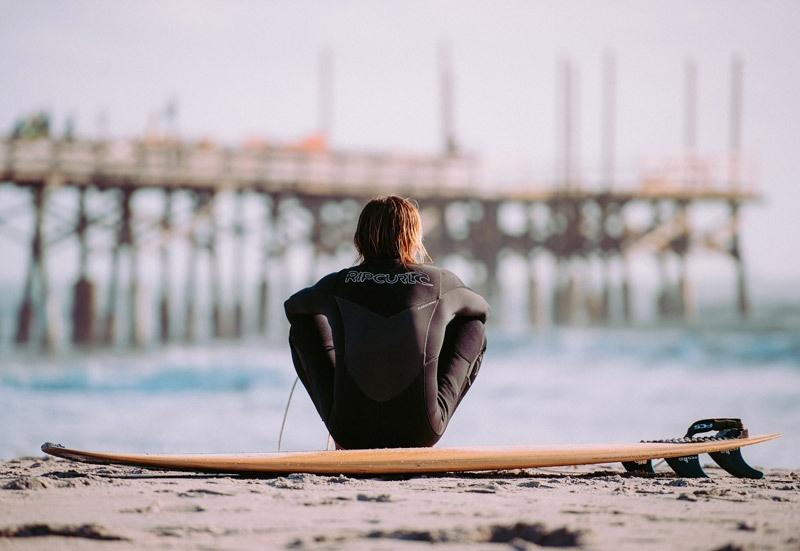 Look for a Professional Who Will Show You Basic Surfing Techniques
We had earlier mentioned that surfing is a complex sport. Imagine getting to learn the wrong techniques as a beginner. You will be forced to unlearn everything so that you can progress with your training.
Such pieces of advice are only issued by experienced surfers who are dedicated to the sport. There are instances where the coach will inform you that you learned the wrong way. The only issue is that old habits cannot be easily tampered with. If you are serious about learning the basics of surfing, look for a surf coach or an experienced colleague who will show you the correct basics.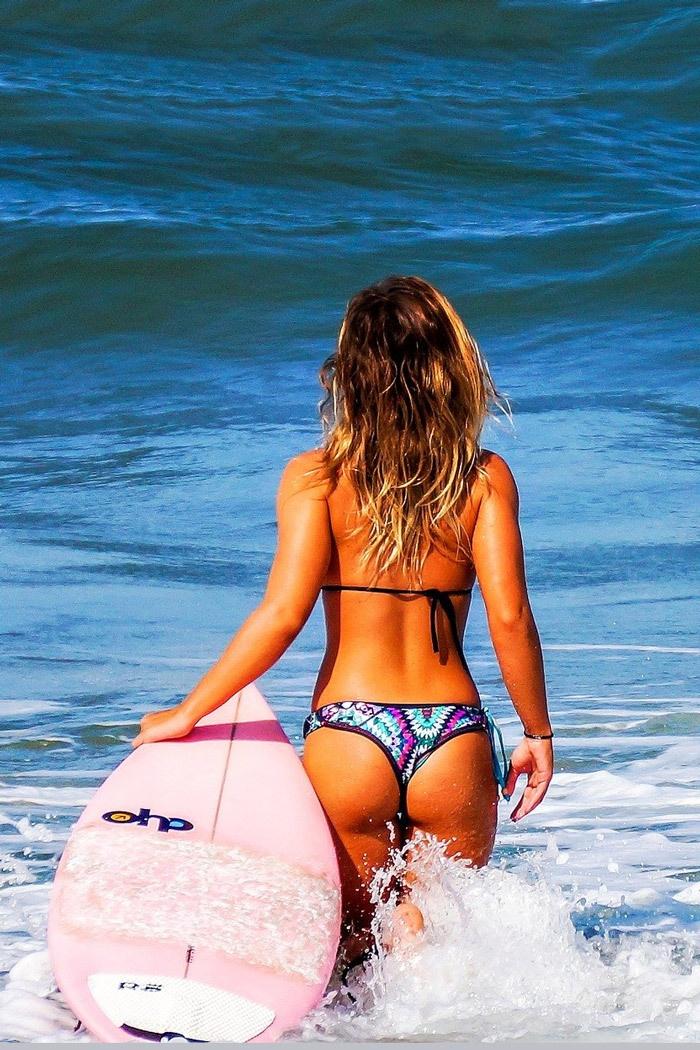 Final Advice If You Are Thinking About Learning To Surf
Unlike many other sports, surfing has a romantic notion that comes with the perception that it is all about beautiful destinations, warm water, and gorgeous surfer girls. While there are those aspects of the sport, it is a serious pastime like any others and not just a way to meet girls and drink beer on the beach.
When it comes to surfing, there are rules that you should adhere to. For instance, you should not paddle inside, and you should also not ditch your surfboard. If you are new to the sport, it may seem like you are learning a foreign language. However, adhering to the surf ethics will ensure you can enjoy surfing as a beginner soon to become a professional surfer depending on your level of interest in the sport.