Are you looking for the perfect family vacation destination? Look no further than Southwest Michigan! With its stunning landscapes, rich history, and vibrant culture, this region of Michigan has something to offer everyone in the family. Whether you're interested in outdoor activities or simply want to explore local towns and attractions, a visit to Southwest Michigan will leave you with memories to last a lifetime. So what are some of the best ideas for a family vacation in Southwest Michigan?
Southwest Michigan is a region full of natural beauty, gorgeous lakes and rivers, and plenty of activities for families to explore. It has a variety of attractions, from the beaches of Lake Michigan to the rolling hills of the countryside. With so much to do in this region, it's easy to plan a wonderful family vacation that everyone can enjoy.
In addition to its stunning scenery, Southwest Michigan also offers many unique activities. From fishing and boating on the Great Lakes to biking or hiking along one of the many trails that crisscross the countryside, there are plenty of outdoor adventures available. Visitors can also experience some great cultural attractions like museums, galleries and theaters — perfect for making special memories with your family.
There are also plenty of options for fun-filled evenings. In Southwest Michigan, you'll find several amusement parks with rides and water parks, as well as arcades and bowling alleys that provide hours of entertainment for all ages. There are also numerous restaurants offering delicious local cuisine — perfect for enjoying a relaxed dinner together at the end of your day exploring the region.
Outdoor Adventures Along The Lake Shore
There's no shortage of fun activities and attractions that await families in Southwest Michigan. One great option is Grand Mere State Park, located near Stevensville. Here, families can camp overnight, explore the picturesque trails along Lake Michigan's shoreline, go kayaking or canoeing on the lake and even take part in educational programs about nature and wildlife. For those seeking adventure, Warren Dunes State Park nearby provides plenty of opportunities for hiking and climbing sand dunes that reach up to nearly 300 feet high.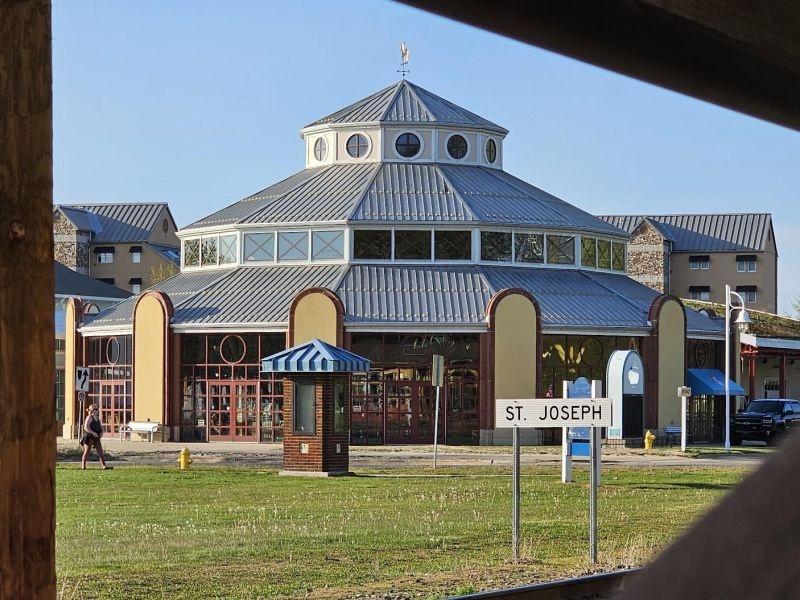 The Lake Isn't The Only Place To Explore Nature
For those who prefer to explore nature, there are plenty of options. Take a boat tour on one of the Great Lakes or go fishing in one of the area's many rivers and streams. For those looking for more physical activity, there are numerous trails that wind through the countryside — perfect for biking, hiking or even horseback riding. And if you're feeling adventurous, why not try kayaking, canoeing or stand-up paddle boarding? There's something for every outdoor enthusiast in Southwest Michigan.
Explore "Seaside" Lake Michigan Beach Towns
Families can also take time to explore the charming towns that dot Southwest Michigan. Take a stroll through historic downtown St. Joseph where you can shop unique boutiques or enjoy lunch at one of many locally-owned restaurants. Visit Saugatuck for its wineries and scenic views from atop Mt. Baldhead Park. And don't forget about Kalamazoo - home to breweries, museums, live music venues and more! No matter how your family chooses to spend their time during their trip to Southwest Michigan, one thing is certain - it will be an unforgettable experience!
So whether you're looking for an exciting day trip or an extended getaway with your family, Southwest Michigan provides something for everyone to enjoy! With its stunning landscape and variety of activities, it's an ideal destination for creating unforgettable experiences that will last a lifetime.
Curious Kids' Museum and Discovery Zone
The St. Joseph Children's Museum is another great place to visit on a family vacation. The museum offers interactive exhibits and activities that are perfect for children of all ages. Kids can explore the science and technology exhibits, learn about the environment, and take part in creative activities. While a fire in 2022 resulted in the closure of the museum, the Discovery Zone Garden remains open and renovations are on-going to re-open the museum with expanded exhibit areas in the near future.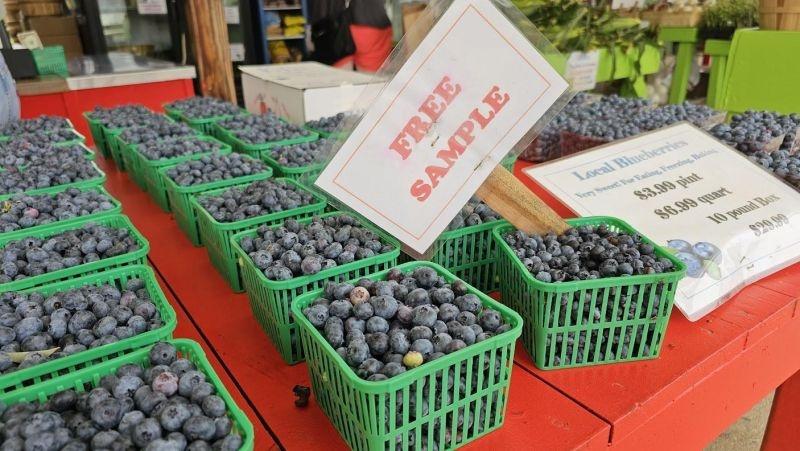 Farm Fresh and U-Pick Fruit Stands
Southwest Michigan is a fabulous destination for anyone who loves farm-to-table food and so unaspiringly there are tons of awesome farmers markets and u-pick fruit stands that are great for families looking to teach kids about where blueberries, apples, peaches, and other favorites come from.
One of our favorites is Fruit Acres Farm Market and U-Pick in Coloma, Michigan. Not only do they have an awesome selection of farm fresh produce but it's located right of the 94 and right between two of our favorite wineries - Contessa and Karma Vista so you can have a few sips of wine after the kids get tired out picking blueberries!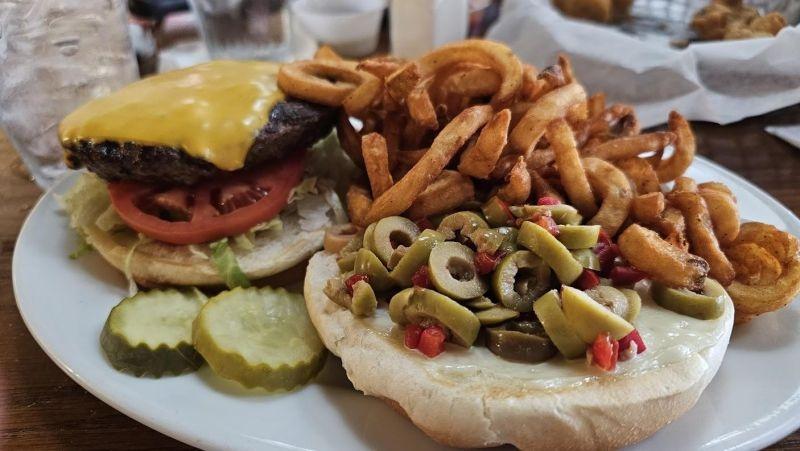 Dining Options For Families
When it comes to dining, Southwest Michigan is a foodie's paradise. Whether you're looking for a quick bite or a relaxing evening out, there's something for every taste and budget. From local eateries and casual diners to upscale restaurants, the region has something to offer everyone.
If you're searching for an authentic taste of Michigan, then look no further than the area's many farm-to-table restaurants. Here, visitors can enjoy delicious dishes made with ingredients sourced straight from local farms and markets. Seafood fans will be delighted by the fresh catches from nearby lakes and rivers, while carnivores can indulge in succulent steaks from nearby ranches.
Family Friendly Restaurants Near St Joseph, Michigan:
Kilwin's Chocolate and Ice Cream
Description: Kilwin's is known for its delicious desserts, especially chocolates and ice creams. It has received positive reviews for its offerings.
Silver Beach Pizza
Description: Apart from its delicious pizzas, this restaurant also offers gluten-free options. It has received positive feedback on Yelp.
The Brick House
Description: The Brick House is a low-key space offering a variety of sandwiches and burgers. They are known for their great bar and family dining tables. The restaurant is accommodating for gluten-free diets, with options like gluten-free buns for their burgers. They also offer in-house made pickles and a special burger sauce.
Clementines Too
Description: Located on Broad St in Saint Joseph, Clementines Too offers a variety of American dishes and is known for its seafood, sandwiches, and salads. The restaurant is also known for its vegetarian-friendly, vegan, and gluten-free options.
Tim's Too
Description: Tim's Too is an Asian Fusion restaurant specializing in noodles. They offer a variety of fresh ingredients and unique sauces for their stir fry dishes. The restaurant has received positive reviews for its fresh ingredients and unique flavors.
For those seeking some global flavors, Southwest Michigan is home to numerous international restaurants that offer everything from Indian to Mexican cuisine. For a unique experience, try one of the many ethnic food trucks that frequent the area during the summer months.
No matter what your family is craving, Southwest Michigan has all the bases covered when it comes to dining options!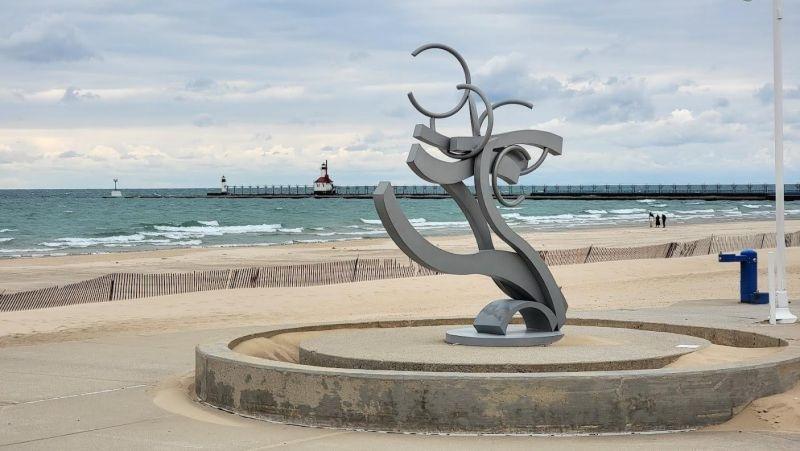 When Is The Best Time Of Year To Visit Southwest Michigan?
When it comes to planning a family vacation, the best time of year to visit any location is an important factor to consider. The short answer here is that Southwest Michigan offers a variety of year-round activities and attractions that can make for an enjoyable family getaway, regardless of the season.
weather for each season in St. Joseph, Michigan:
| Season | Average High Temperature | Average Low Temperature | Weather Notes |
| --- | --- | --- | --- |
| Winter | 33°F (January) | 21°F (January) | Freezing cold winter months with temperatures with snowfall typically ranges from 40-44 inches annually. |
| Spring | 42°F (March) | 30°F (March) | Icy in March, transitioning to cool in April and refreshing in May. |
| Summer | 79°F (July) | 67°F (July) | Warm summer months with temperatures reaching up to 77°F in July. |
| Autumn | 75°F (September) | 54°F (September) | Pleasant in September, mild in October, and chilly in November. |
However, to help you decide when the perfect time for your family's vacation visit here should be, there are several things to consider. For starters, the weather plays a major role in determining the best time for a family vacation to Southwest Michigan.
Summer In Southwest Michigan:
Temperatures tend to be warmest during the months of June, July, and August and rainfall is at its highest during this period as well. During these months, you can expect plenty of sunshine and warm temperatures (average highs of 80 degrees in St. Joseph) that are ideal for swimming and other outdoor activities. However, if you want to avoid crowds and enjoy more peaceful settings, spring or fall may offer better options.
Winters In Southwest Michigan:
For those looking for something different, the area is also a fantastic place for a winter escape and is easily accessible from Chicago, Detroit, and Indianapolis by train as well as car. While winter temperatures here in Southwest Michigan hover just above freezing, it can also get very bitter cold and wet when storms come across the lake.
Despite this, you'll find plenty of fun family activities such as ice carving festivals to draw visitors to the area on some weekends during the winter.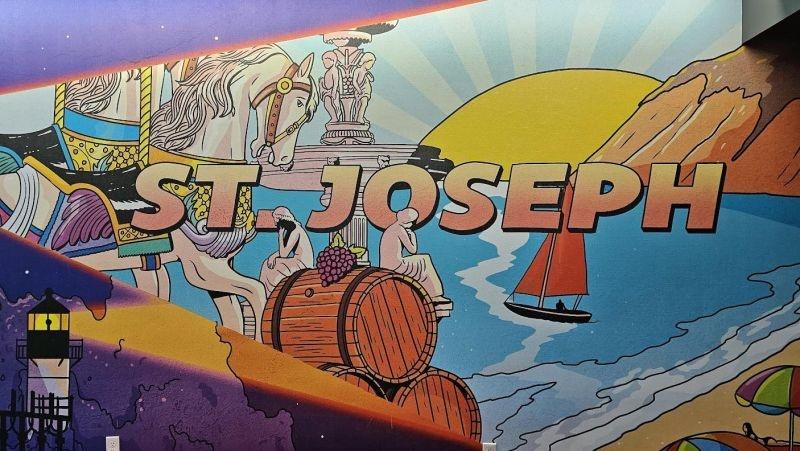 Spring and Fall Are Great Times To Visit Southwest Michigan Too:
Obviously, the type of activities your family prefers should also be taken into consideration when deciding on a date for your vacation. During certain times of the year, such as late spring or early fall, there may be special festivals or events taking place here that could add extra fun to your trip, while in winter the beach will be covered in ice and snow pushed across the lake by the winds.
If your family loves spending time outdoors exploring nature, then summer is probably the best choice since many parks in the region open up during this time with plenty of trails for hiking or biking. On the other hand, if you prefer shopping or dining out then visiting in winter could provide some great opportunities since many stores offer discounts during this season.
No matter what type of activities your family enjoys most or what kind of weather you prefer, Southwest Michigan has something for everyone throughout all four seasons – so it's just a matter of finding what works best for your needs and budget! With careful planning and research into local attractions as well as current events taking place during each season, you can make sure that your next visit to Southwest Michigan will be one that your whole family will remember fondly for years to come.