For many single fathers, going back to school can be a daunting task. Balancing parenting responsibilities and attending classes can be difficult, but it is not impossible. Here are some tips that will help you succeed when going to college and raising a child at the same time.
Going back to school is a challenge for anyone and so is raising a child as a single parent. Both are incredibly rewarding though and luckily there are some good resources today so that this is no longer an "either or" type situation.
That doesn't mean that this won't be easy ... just that it isn't impossible! Let's take a look at some tips that will help you succeed at both school and being a great dad.
Decisions To Make Before Going Back To School?
Firstly, you'll need to make some decisions about school. Do you want to go back full-time or part-time? What type of degree are you looking for? What school will best fit your needs?
There is no one right answer to these questions and it really depends on what will work better for you and your family. Consider all of the options and make the decision that is best for everyone involved.
Once you've decided on what route to take, it's important to sit down with your child and explain why getting a degree is important to you. They may not understand at first but if they see how determined you are, they will eventually come around. Plus, having their support will make things a lot easier for you.
Understanding Your Motivation For Getting Your College Degree?
Secondly, it's important to really think about why you're going back to school in the first place. What is your motivation for getting a degree?
For some people, it may be to further their career and make more money. Others may want to set a good example for their children or prove to themselves that they can do it. No matter what your reasons are, understanding your motivation will help you stay focused when things get tough.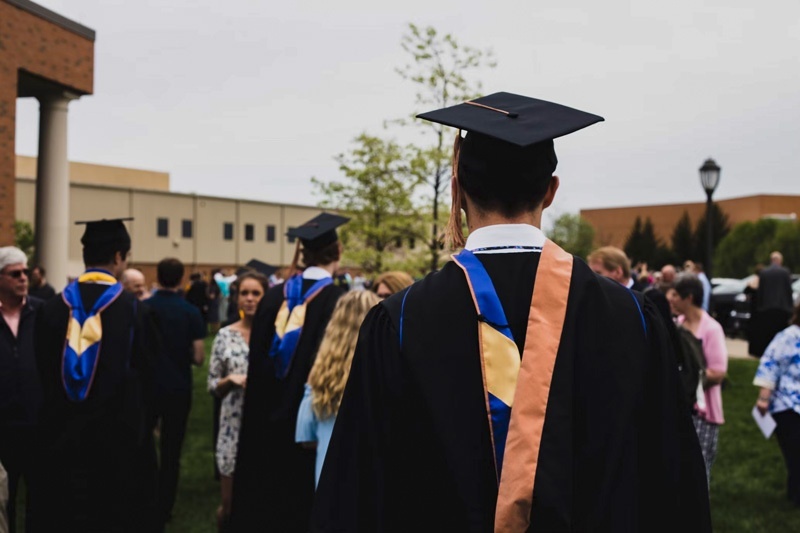 How To Make Sure You Can Be Successful As a Single Dad and Scholar
Of course, going back to school and being a single parent isn't easy. It takes a lot of hard work, dedication, and time management. Here are a few tips to help you succeed.
Prioritize Your responsibilities
The first step is to sit down and make a list of your responsibilities. This includes both parenting and school-related duties. Then, prioritize them in order of importance.
For example, attending class would be at the top of the list while doing laundry may be at the bottom. Of course, some days you may have to switch things up depending on what's going on but, for the most part, this will help you stay on track.
Create A Schedule And Stick To It
Once you know what your priorities are, it's time to create a schedule. This should include when you'll be in class, studying, doing homework, and spending time with your child.
If possible, try to stick to the same schedule every week. This will help you and your child get into a routine. Of course, there will be days when things don't go as planned but that's okay. Just do your best and remember that Rome wasn't built in a day!
Set realistic goals
It's important to set realistic goals for yourself, both in terms of school and parenting. Trying to do too much at once is only going to lead to frustration and feeling overwhelmed.
Start by setting small goals that you know you can achieve. For example, your goal could be to get an A on your next test or spend 30 minutes reading with your child every night. Once you accomplish these goals, you can start to set bigger ones.
Get organized
This is a crucial step for success both in school and as a parent. Get yourself a planner and start using it! This will help you keep track of your assignments, exams, and deadlines. You can also use it to plan fun activities with your child or schedule time for yourself. Staying organized will help you feel more in control and less stressed.
Take breaks
It's important to remember that you can't do everything at once. You need to take breaks every now and then or you'll start to feel burnt out. Use your free time wisely by taking a break from schoolwork to relax or spending time with your child. This will help you recharge and come back feeling refreshed and ready to tackle whatever comes your way.
Take advantage of online resources
There are a lot of great online resources that can help you balance parenting and school. Take advantage of them! For example, some websites can help you with time management, homework, and studying. There are also online essay writing service companies like EduBirdie that can help reduce your stress by editing college papers for you, and there are also plenty of online forums where you can connect with other single parents who are going through the same thing as you.
Ask for help when needed
Finally, don't be afraid to ask for help when needed. Whether it's from your child's other parent, family members, friends, or teachers, accepting help is a sign of strength, not weakness. It shows that you're willing to do whatever it takes to succeed.
This is especially important for dads raising younger children because you want to make sure they have someone who can help them understand why you might not always be available.
Make time for yourself
Of course, it's important to make time for yourself as well. This can be tough to do when you're constantly juggling parenting and school responsibilities but it's important to find a balance. Dedicate at least 30 minutes a day to doing something that you enjoy, whether it's reading, going for a walk, or watching your favorite TV. Mental health is important and while self care for men isn't something most guys like to talk about ... that doesn't mean it isn't essential for managing to achieve success in stressful situations.
Celebrate your accomplishments
Last but not least, don't forget to celebrate your accomplishments! This is a huge accomplishment and you should be proud of yourself. Take the time to enjoy your success and savor the moment. After all, you've earned it!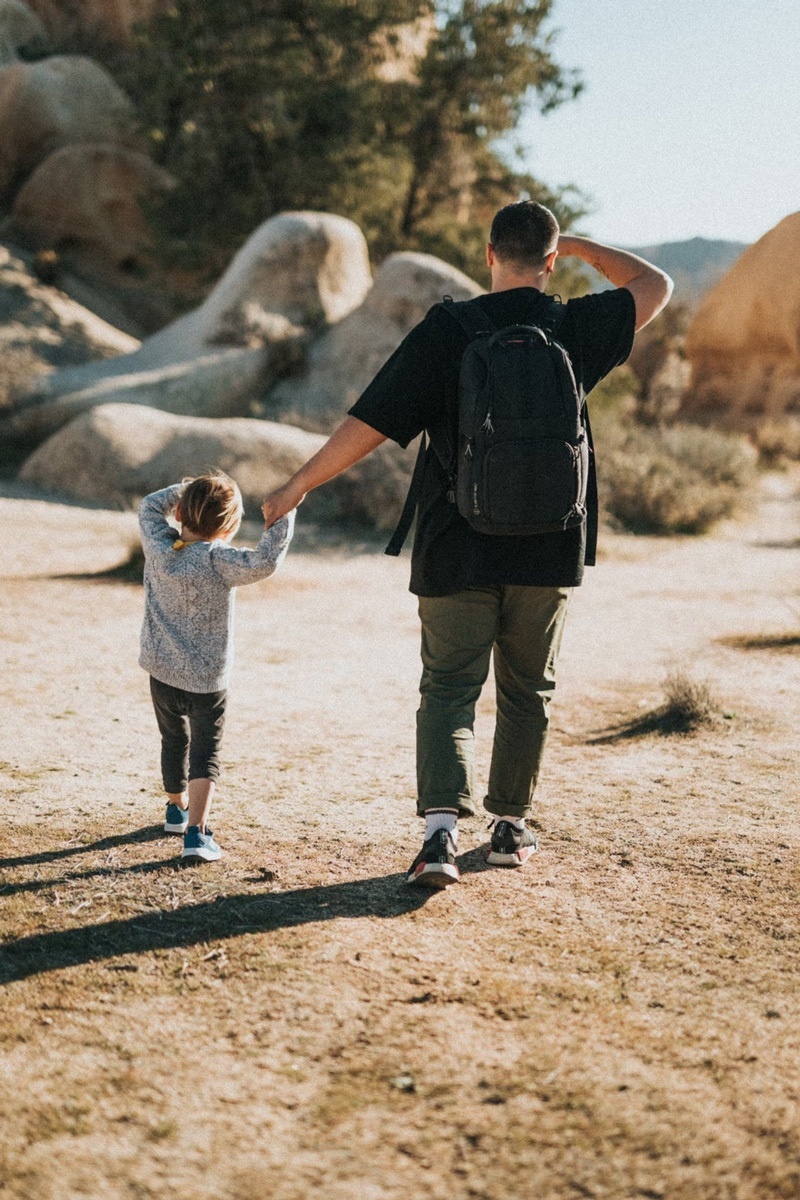 Never Forget To Make Time For Being A Great Dad!
One of the biggest challenges of being a single father and student is finding time for both. It's important to set a schedule and stick to it as much as possible. That means setting aside time for homework, studying, and classes as well as time for your child.
If you can, try to find a babysitter or family member who can watch your child while you're in class or studying. This will allow you to focus on your work without worrying about them. If that's not an option, there are plenty of online resources and parenting groups that can offer support.