Written by:
James Hills
Created: 26 September 2022 Last Updated: 09 October 2022
Trending
Hits: 1306
Reading time: 03:38
If you're like most men, when it comes time to pack for a weekend away with the boys, you probably just grab whatever bag you have lying around. But if you want to travel in style, it's important to choose the right luggage. Here are some tips on how to shop for luggage like a man and pick the perfect bag for your next guys weekend!
Why It's Important To Choose The Right Luggage For A Guys Weekend
When you're packing for a guys weekend, you need to think about more than just what clothes you'll need. You also need to consider what kind of activities you'll be doing and make sure your luggage is up for the task. For example, if you're planning on doing some hiking or other outdoor activities, you'll want to make sure your bag is big enough to fit all your gear. And if you're going to be doing any traveling by plane, you'll need to make sure your bag meets the size and weight restrictions of the airline.
Soft Shell Luggage
Being tough and rough with the boys doesn't mean you have to do the same with your luggage choice. You can consider soft shell luggage as Vonbaer.com says it has more room than a hard shell so you can grab some souvenirs along the way. Soft shell luggage with wheels is also convenient since you can roll your luggage instead of straining your back and shoulders throughout the trip.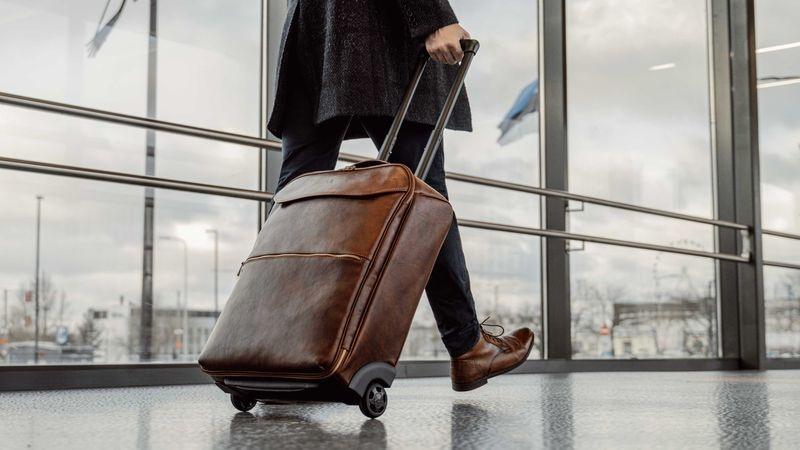 Rolling Carry On From Von Baer
Hard Shell Luggage
Hard-side luggage with spinner wheels is often the go-to option because they're lightweight and durable. Made from aluminum or hard plastic, they keep your belonging safe. Plus, they're great for air travel, as they meet the size and weight restrictions of the airline.
Backpack Travelling Bags
Heading for an outdoor adventure with the guys this weekend? A backpack that's big enough to fit all your camping or hiking gear is your best bet. Backpacks also come with various pockets so your stuff remains organized throughout your trip.
Duffel Bags
Duffel bags not only carry your gym or sports equipment but they can make good weekend bags as well. Compared to other types of luggage, duffel bags can withstand rough baggage handling and extreme weather as they're waterproof too.
How To Shop For Luggage Like A Man
Shopping for new luggage can be confusing for some guys because there are so many option but the same tactics you use for selecting a shirt or a great pair of shoes can be used here too.
Check out online reviews and buying guides:
There are a ton of great online resources that can help you narrow down your options and find the perfect bag for your needs. Start by reading some reviews from other men who have purchased luggage in the past. Then, take a look at some buying guides to see what features to look for when shopping for luggage.
Look at Instagram for inspiration:
If you're looking for some stylish luggage options, look no further than Instagram. Search for #luggageswag or #travelbags to see what kind of bags other guys are using. You might even find some great deals on luggage from brands you love!
When you travel, check out bags you see in the luggage carousel:
If you see a bag that catches your eye while you're waiting for your luggage at the baggage claim, don't be afraid to ask the owner where they got it. This is a great way to find out about new brands and get some first-hand recommendations.
Talk to your friends:
Your friends are a great resource when it comes to finding the perfect luggage for a guys weekend. If you know someone who travels often, ask them what kind of bag they use and why they like it.
Hunt down that deal and kill it!
Now that you know how to shop for luggage like a man, it's time to find the perfect bag for your next guys weekend. Start by searching online and reading reviews. Then, take a look at some of your favorite brands' websites or Instagram accounts. And finally, don't forget to ask your friends for their recommendations! With these tips in mind, you're sure to find the perfect luggage for your next trip.
---