We booked a Family Harbor suite on a recent cruise with the family. We have three kids, all pre-teen and teenage. And grandma came with us as well. We booked two staterooms, both balcony rooms on the same floor of the Carnival Vista, so we'd be just down the hall from one another.
We booked a balcony stateroom and an interior room across the hall on a previous cruise with the kids. That worked pretty well for us on that trip. This time around, we wanted to combine more of us into one room, so we chose a family Harbor suite instead.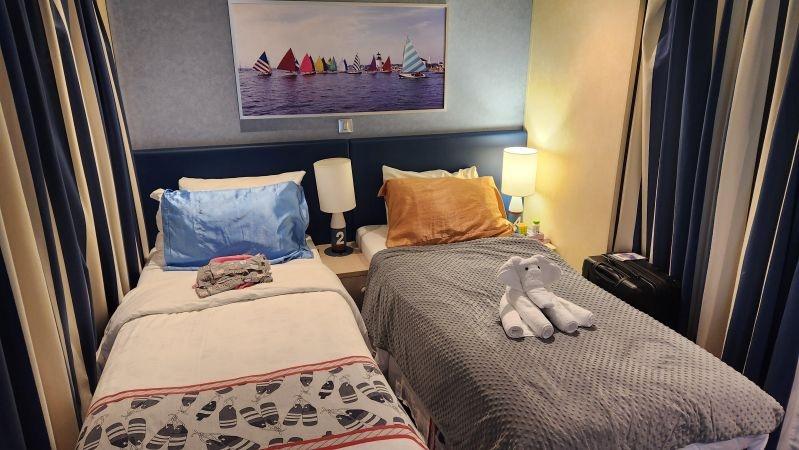 With our kids being older, the Family Harbor's cost difference was difficult to weigh. We weren't sure it would be worth the cost at about $150 more per person, compared to another balcony room. With smaller children, say under age 12, the Family Harbor is a no-brainer. It gives more room in the stateroom, easier access to breakfast and coffee, and priority boarding/disembarking at ports. We weren't sure it would be worth having those things with older kids.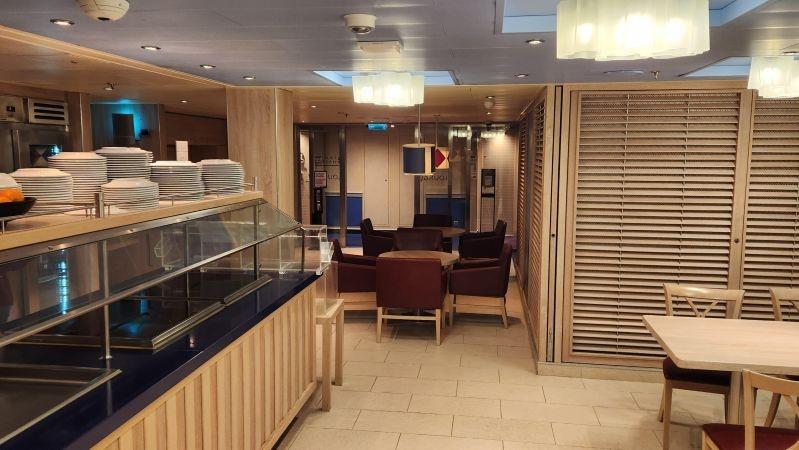 Spoiler alert: It was.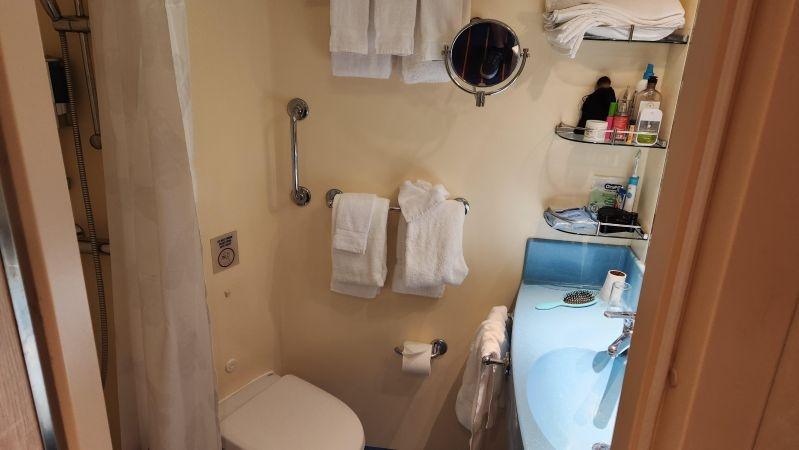 Family Harbor suites feature sleeping arrangements for up to five people. These suites also include:
A walk-in closet/changing room
Two bathrooms (one with an actual bathtub)
Lots of extra closet and storage space
Complimentary bathrobes
Two televisions
A large, walk-out cove balcony
Access to the Family Harbor Lounge
Kids eat free at most specialty restaurants
Free evening of Night Owls babysitting
Priority boarding and disembark
The Family Harbor Lounge, located at the middle of the Family Harbor area in the center-aft of the ship, is accessed by any Sign and Sail card that is assigned to a Family Harbor cabin. Inside this area are two lounge areas with couches, a television, small tables, and some board games. A dining area with a breakfast and lunch buffet, coffee, juice, and ice cream makes up the rest of this lounge.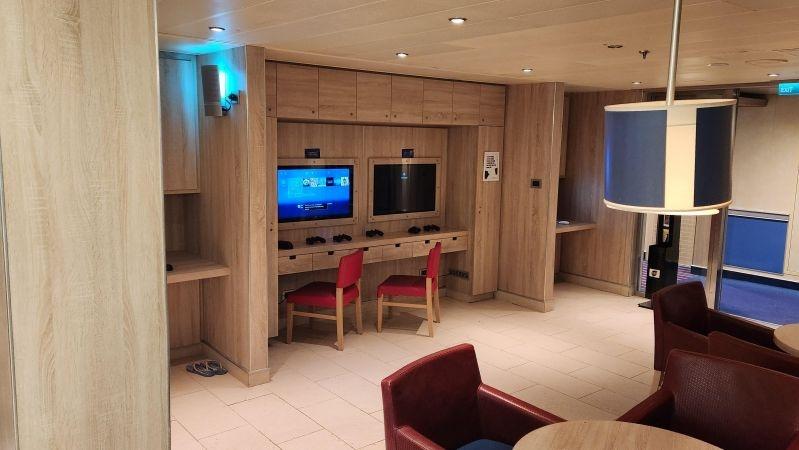 For us, the added costs were justified because with three active kids who could free-roam the ship, the Family Harbor space gave us a spot to meet up with grandma and friends for dinner or other events. A convenient rally point, as it were. It also made breakfast, morning coffee, and other things a lot more convenient as well. Especially now that Carnival is no longer doing free room service for those kinds of things. Something we really miss, as ordering bagels and coffee for first thing was a treat on our pre-COVID cruises.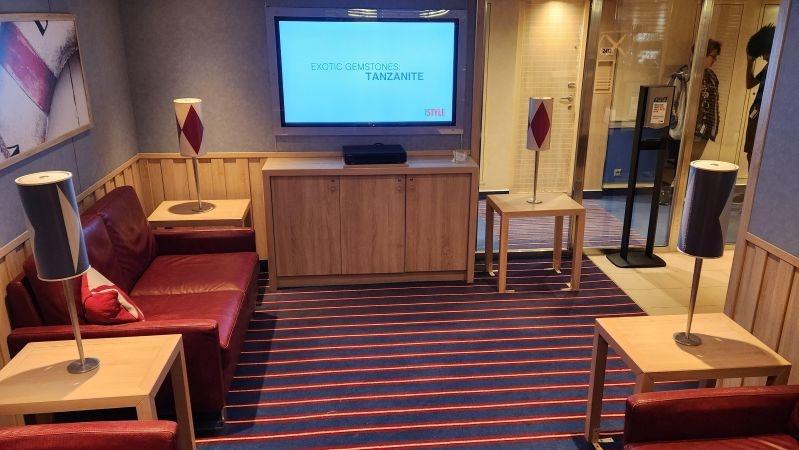 For the kids, having easy access to quick food or snacks throughout the day, without waiting in lines, was also a bonus. The Family Harbor Lounge gave them a way to grab quick food, get a drink, or just chill out while they waited for the grownups to finally show up. It's a great supplement to the kids' clubs on board, where gaming systems and physical games were to be had.
All in all, the Family Harbor was worth the extra costs, even with older kids. The convenient rally point was a big bonus. And easy access to things, especially in the morning when one has little interest in anything but coffee, was great. Just be aware that sharing a room with kids will mean beach sand on the floor, clothes dumped willy-nilly, fights over the bathroom, etc. Kids are terrible roommates.
Editors Note: Carnival has four ships featuring Family Harbor stateroom cabins like this: Vista, Horizon, and Panorama. Carnival Venezia and Firenze, which are part of a modified Vista class layout, originally intended for Costa Cruises will have a similar Family Harbor suite layout. Carnival Mardi Gras and Carnival Celebration have Family Harbor cabins but fewer of them and a reduced common area available for families.