Ah, the gingerbread house. Long has it been a staple of dining room tables and mantles during the holidays. Long has it been a bane for parents everywhere. When my kids were younger I'd get a gingerbread house kit every year and then get incredibly frustrated putting it together. Too much frosting, not enough frosting. One year I flat-out hot-glued the pieces together because nothing else would work. All that work to make something that looks good enough to eat, however, it sits out for weeks on end to inevitably be thrown out.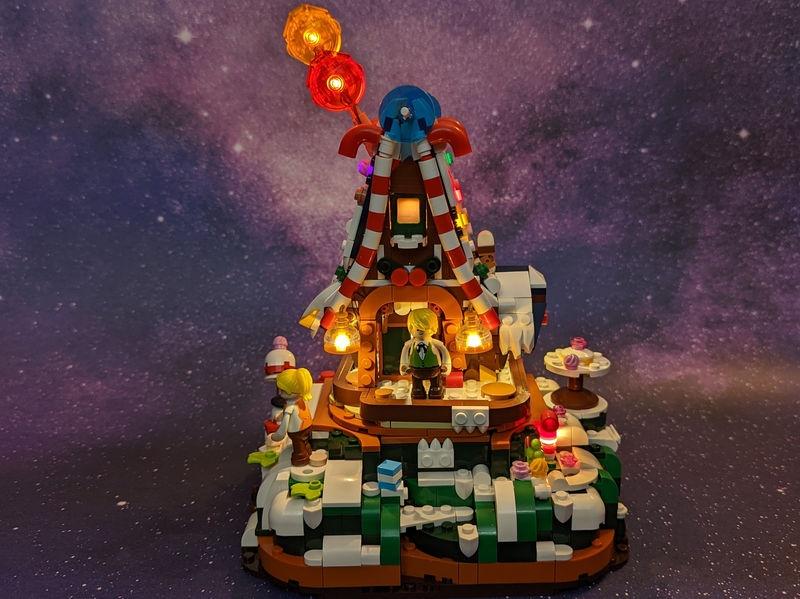 Instead of going through all that hassle, I found the House of Sweets building set from Funwhole. This company has created several brick building sets that are highly detailed but also add the element of light so that the displays can be enjoyed day or night. The lighting elements are added into the build in seamless and innovative ways, which not only enhance the display but to also hide wires for those lights. You can see how the House of Sweets is assembled in the video below.
The House of Sweets is a two-story gingerbread house that can rotate 360 degrees. While the house rotates a table and a candy snowman move up and down. I was very impressed with the gear system to accomplish this and even more impressed with how the lights are able to stay on while the house is rotated. Lights are incorporated into the entire build but most of them are on the top to enhance the overall look of the house. The base of the set is a forest scene which serves to hold the gear mechanism for turnings the house that is on the upper part of the build.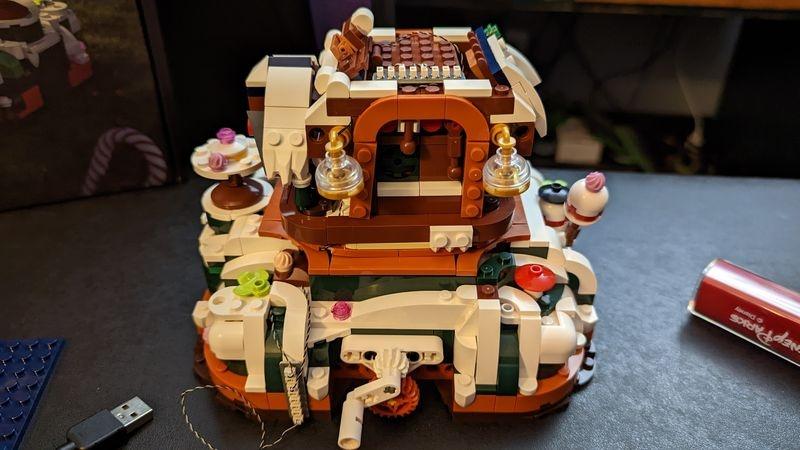 Some of the lighting features of the house include lighted lollipop chimneys, rooftop candy lights, four outdoor lights, a lit up candy cane and interior lights. When the entire set is built the wires are hidden from view so that all you see are the delightful elements of the gingerbread house. I was so impressed with how the top and bottom parts of the build were connected so that power coursed throughout the entire building uninterrupted. Being able to spin the top part of the build and keep it powered without wires jamming it up was impressive, too.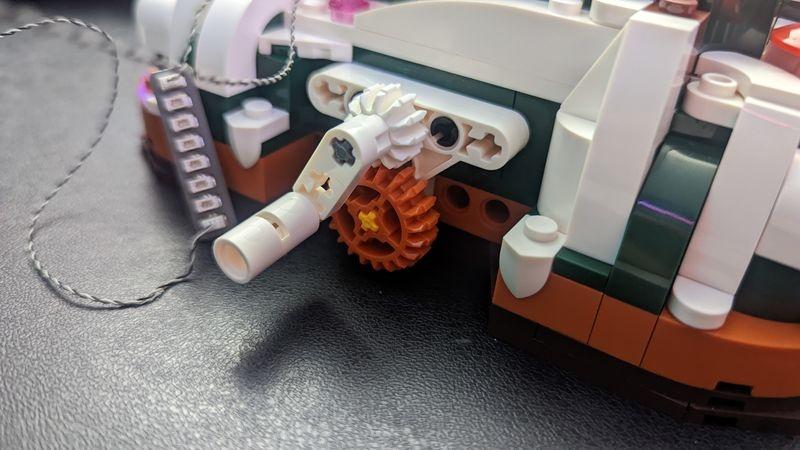 I've built a few sets from Funwhole and this one is my favorite. A building set like this is a fun family activity and certainly less frustrating than building a gingerbread house. We will display it during the holidays every year. No need to go and buy another gingerbread house that will be hard to build and eventually thrown away.