Father's Day is in the rear view mirror but that doesn't mean we have to wait till the holidays to send gifts to guys we care about. There's also such a thing as self gifting, and we're not going to shame anyone who just simply wants to treat themselves to a nice box of exotic meats and salty nuts to celebrate whatever needs to be celebrated. However, we've got an opportunity to make two of you guys very happy. Sugar Plum - the company who sent us one of their Nuts & Exotic Meats Box samples, has TWO to giveaway to a pair of lucky guys so read on for more details on how you can win.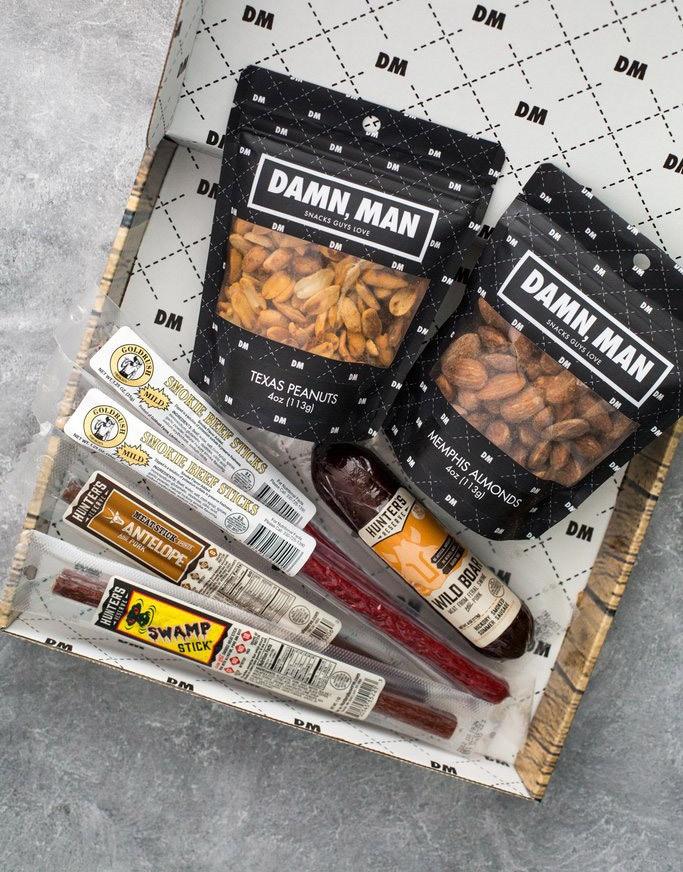 If you haven't already read the full review feature over on ManTripping, make sure to check that out as well.
Included in the collection are the following:
Wild Boar Summer Sausage
Mild Beef Stick (2 pieces)
Pork and Antelope Stick
Pork and Alligator Stick
Memphis BBQ Almonds
Texas BBQ Peanuts
This is the perfect option for guys on a keto diet looking for a fun and tasty treat. Priced at $49.95, it's a great option for a gift that pretty much any guy will love. You can purchase it here, or enter below for your chance to win a box for yourself!