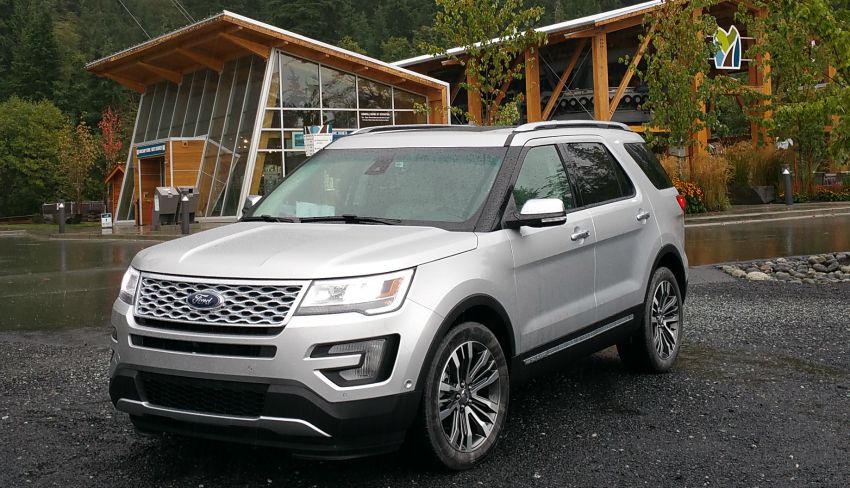 A bunch of us joined Ford for an absolutely epic launch of the 2016 Ford Explorer Platinum as we drove from Vancouver Canada to Albuquerque, New Mexico and now we want to share some of our excitement.
There will be no planned prizes or giveaways but you'll have a chance to hear from some of the top bloggers in the country about their experience driving this amazing car and share stories about your favorite road trips.
Topic:
We're going to be talking about our favorite road trips as well as sharing our experience from the #ExploreMore road trip.
When:
September 22 from 9-10 pm ET
Help Us Promote the #ExploreMore Twitter Party:
Share this tweet with your friends and followers: Join @MenWhoBlog for #ExploreMore Twitter Party: 9/22 9pm ET, talking about Road Trips & the @Ford Explorer! RSVP: http://bit.ly/1OCictk
How to Participate:
Monitor the official Twitter Party Hashtag, #ExploreMore
Follow @MenWhoBlog for questions that will be presented as "Q1: What is your favorite part of the new @Ford Explorer #ExploreMore"
ReTweet questions and your favorite comments by others participating in the party
Answer questions by responding in this format, "A1: I love how it looks! #ExploreMore"
Blogger Co-Hosts and Special Guests:
Also follow these blogger co-hosts and special guests who were on the road trip and will be sharing some of their favorite memories of the drive!
Are Going to Join Us? Questions? Comments?
Let us know below, we hope you can join us on September 22 from 9-10 pm ET!